14 September 2017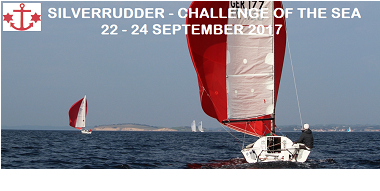 Sailonline is delighted to announce its second official buddy-up with Svendborg Amatør Sejlklub in Denmark for the challenging inshore race around the island of Funen, the "Silverrudder - Challenge of the Sea".
This year, Sailonline will be present in Svendborg at the Meeting Point, and the public is invited to join us with their laptops and PC's to sail against the IRL fleet. The Sailonline race simulation will be shown on a large screen for people to watch and follow the race.
The most likely sailing direction of the race will be announced at Skipper's Briefing starting at 15:00 UTC on 21 September. This direction will be published as soon as it's known in an In-Race message, for the race on 22 September.
Since inception in 2012 when a handful of boats participated, this single-handed race has become the world's largest single-handed event.
This year the list of entrants shows 426 boats registered for start. Sailonline will be racing an X-99, the boat type that is most widely represented (17 in 2017), so we will have direct competition.
Sailonline's race will be opening Friday 15 September at 10:00 UTC for pre-race practice and will start with the real Silverrudder fleet's X-99'ers on Friday 22 September 2017 at 10:00 UTC.

It is highly recommended that you read these special circumstances for the start of Silverrudder 2017

WINNERS PRIZE
The Sailonline team, live present in Svendborg, Gilberto (Gilles), Hagen (rumskib), Kim (Wolff) and Finn (Bimmer) are offering a 15g silver Silverrudder keyring, which will be posted anywhere in the world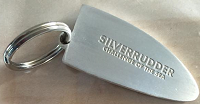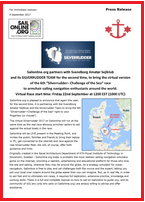 Press Release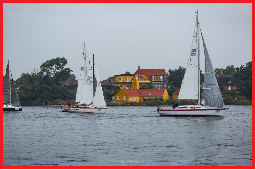 Videos and pictures from Silverrudder 2016

Races
Next Race: 00d 00h 00m
---
Current Races:
PEP Sprint 2017
Eddystone Lighthouse marks a nasty patch of rocks about 10 nm SSW of the approach to Plymouth. With the prevailing winds generally out of the SW in this part of the world, chances then are this race departing from inner Plymouth harbour, is going to be a beat out to the Light, requiring inter alia the avoidance of a very substantial breakwater, followed by a run to the finish out on open water. Perhaps 18 nm as the crows flies, and therefore, even as your FinnGulf 43 flies, a quickie.
Race #1096
INFOby brainaid.de
Finngulf 43 Particulars
WX Updates:
0430 / 1030 / 1630 / 2230
RANKING:
SPRCH-SUPSOL-SPRR3-SYC
ALT CLIENT: Classic
Race starts: Nov 25th 10:00 Registration will open soon
GO TO RACE
Yates Cup 2017
RAYC welcomes Sailonline to the 2017 running of this Category 3+ race from Auckland around the Hauraki Gulf and challenges us to pit our skills against the real fleet who use the course as training for larger offshore events.
Race #1093
INFOfrom brainaid.de
Beneteau First 44.7 Particulars
WX Updates: 0430 / 1030 / 1630 / 2230
Ranking: SYC
ALT. CLIENT:Classic
Race starts: Nov 23rd 21:00 Registration Open!
GO TO RACE
Lake Superior Lights 2017
Sailonline loves lighthouses and our classic race around the famous lights of Lake Superior is a grand tour of 572nm . With fickle weather worldwide, this could be interesting!
Race #1092
INFOfrom brainaid.de
First47.7 Particulars
NAM_AWIP WX Updates:
0245 / 0845 / 1445 / 2045
Ranking: SYC
PRIZE: SMPF
ALT. CLIENT: Classic
RACE CLOSE: Thursday, 23 November at 2300utc
Race starts: Nov 17th 18:00 Registration Closed
GO TO RACE
SWR 17/18 Leg 2 - Lisbon to Cape Town
The second of eleven legs of the 2017/18 Sailonline World Race takes us from Lisbon to Cape Town!
In this leg we must catch the Trade Winds, avoid the Azores High, pick the thinnest spot in the Doldrums to go through, then avoid the St. Helena High and catch the Westerly Storm Track that will get us to Cape Town
The southern race boundary has been set at 51°S to mark the Antarctic Ice Exclusion Zone
Race #1095
INFOfrom brainaid.de
OD65v3 Particulars
WX Updates: 0430 / 1030 / 1630 / 2230
Ranking: OCCH-OCQ4-SUPSOL-SWR-SYC
ALT. CLIENT:Classic
Race starts: Nov 05th 14:00 Registration Open!
GO TO RACE
SYC Ranking
Series
Mobile Client
SYC members have the benefit of access to our mobile/lightweight web client!