14 September 2017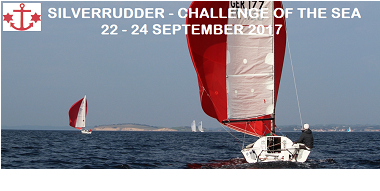 Sailonline is delighted to announce its second official buddy-up with Svendborg Amatør Sejlklub in Denmark for the challenging inshore race around the island of Funen, the "Silverrudder - Challenge of the Sea".
This year, Sailonline will be present in Svendborg at the Meeting Point, and the public is invited to join us with their laptops and PC's to sail against the IRL fleet. The Sailonline race simulation will be shown on a large screen for people to watch and follow the race.
The most likely sailing direction of the race will be announced at Skipper's Briefing starting at 15:00 UTC on 21 September. This direction will be published as soon as it's known in an In-Race message, for the race on 22 September.
Since inception in 2012 when a handful of boats participated, this single-handed race has become the world's largest single-handed event.
This year the list of entrants shows 426 boats registered for start. Sailonline will be racing an X-99, the boat type that is most widely represented (17 in 2017), so we will have direct competition.
Sailonline's race will be opening Friday 15 September at 10:00 UTC for pre-race practice and will start with the real Silverrudder fleet's X-99'ers on Friday 22 September 2017 at 10:00 UTC.

It is highly recommended that you read these special circumstances for the start of Silverrudder 2017

WINNERS PRIZE
The Sailonline team, live present in Svendborg, Gilberto (Gilles), Hagen (rumskib), Kim (Wolff) and Finn (Bimmer) are offering a 15g silver Silverrudder keyring, which will be posted anywhere in the world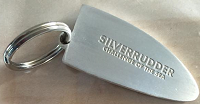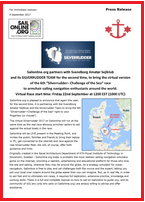 Press Release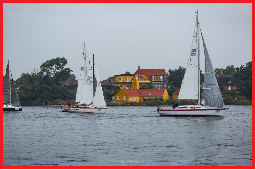 Videos and pictures from Silverrudder 2016

Races
Next Race: 00d 00h 00m
---
Current Races:
Stockholm to St Petersburg 2018
Welcome to Stockholm - are you ready to race to St Petersburg? Our 431nm course from Sweden to Russia includes a couple of slight detours past Saaremaa and Hoglandet but if you keep a good lookout and avoid stealthy submarines, you should soon be docking your J130s at the home of the world renowned Hermitage Museum!
Race #1114 INFO by brainaid.de J130 Particulars WX UPDATES:
0430 / 1030 / 1630 / 2230 RANKING: SYCALT. CLIENT:Classic
Race starts: Feb 27th 11:00 Registration will open soon
GO TO RACE
Perth-Fremantle ISAF Sprint 2018
To celebrate the running of the 2011 ISAF World Championships in Perth, Australia, SOL organized an overnight offshore race and a Sprint: 65nm in a J-80 sportsboat along the Perth/Freemantle shoreline. We have raced the course several times since then. This year, to hurry things up, we're going to do it in an Open 60. Proper sprinting!
Race #1118
INFO at brainaid.de
Open 60 Particulars
WX Updates:
0430 / 1030 / 1630 / 2230
Ranking:
SPRCH - SUPSOL – SRQ1 - SYC
ALT. CLIENT:Classic
Race starts: Feb 24th 03:00 Registration Open!
GO TO RACE
SWR 17/18 Leg 6 - Hong Kong to Auckland
While others have spent the two-week stay in Hong Kong sailing up and down the Zhujiang River and around Hong Kong Island, we have been able to completely relax and spend the days preparing for Leg 6 from Hong Kong to Auckland.
We will (almost) sail the exactly same way back to where we came from and that means another meeting with the Doldrums, which hopefully this time will be kinder to us. But if that does not happen... no one said this SWR 17/18 would be easy!
Race #1113
INFOfrom brainaid.de
The Chart is NOT available for this race !
OD65v3 Particulars
WX Updates:
0430 / 1030 / 1630 / 2230
Ranking:
OCCH-OCQ1-SUPSOL-SWR-SYC
ALT. CLIENT:Classic
Race starts: Feb 07th 05:00 Registration Open!
GO TO RACE
SYC Ranking
Series
Mobile Client
SYC members have the benefit of access to our mobile/lightweight web client!