Online Sailracing!
Sailonline.org is owned and operated by Sailonline NavSim AB, a not for profit, community-owned company.
Sailonline's mission is to offer a superior internet-based sailing and navigation simulation to the global sailing community, whilst ensuring a future of growth and continuous enhancement to benefit its users through financial viability and long term vision.
Sailonline is free for everyone to play and is supported by SYC Memberships.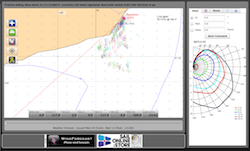 Create your account
News from the blog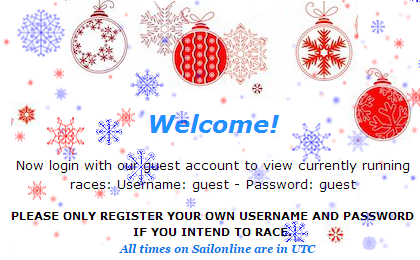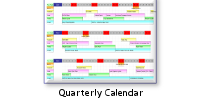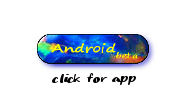 Sailonline is delighted to announce that it will be partnering with Ocean Racing Club of Victoria, for the running of Melbourne to Devonport "Rudder Cup" Race 2014 which starts in Melbourne, Australia, on Saturday, December 27 at 0130utc (1230 local time) to coincide with slack water time at Port Phillip Heads.
In 1907, Thomas Fleming Day, editor of the American magazine "Rudder" wrote to his friend, the Commodore of the Geelong Yacht Club, T. A. Dickson, suggesting a race across Bass Strait to Tasmania in order to promote the sport of yachting. Day struck a trophy worth 60 guineas, a fortune at the time, as a prize for the winner. More than 100 years later, yachts are still racing across Bass Strait for the honour of winning the Rudder Cup. The Rudder Cup is Australia's oldest ocean race and the 5th oldest organised ocean yacht race in the world, pre-dating the Fastnet by nearly 20 years and the Sydney to Hobart race by nearly 4 decades.
The Sailonline virtual race will open for practice on Friday, December 19 at 1330utc to enable everyone, especially newcomers, to learn the ropes in time to be competitive.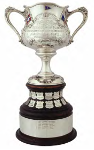 Sailonline will be using the polar of a Beneteau First 40 racing yacht as the online virtual yacht and we will be racing against the two real First 40s in the race, "Bandit" and "Wicked", both from Sandringham Yacht Club in Melbourne.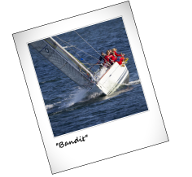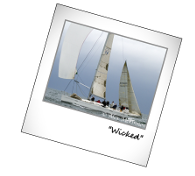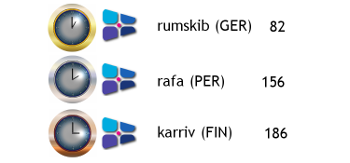 click on results image to see larger
HERZLICHEN GLÜCKWUNSCH rumskib!!! FELICIDADES rafa!! ONNEKSI OLKOON karriv!
Full SYC Championship Ranking
The 2014 TIMED Raced Championship has been hugely successful with the vast majority of races offering multiple opportunity windows and nearly all race conditions made it difficult to calculate the perfect start time within a good window. The winners of our Championship made a superb job of this.
Raced over all the water of the globe, this Championship has taken place in all weather conditions and using a wide range of polars from the Sailonline Boathouse.
Our top 10 finishers in this 2014 TIMED Championship are:
1st - rumskib
2nd - rafa
3rd - karriv
4th - Neuroman
5th - svein
6th - WINSTON_4
7th - Franci
8th - karaoke
9th - JakeS
10th - iomkiwi
2014 CHAMPIONSHIPS FINAL RANKINGS AND PRIZES
please click to read full info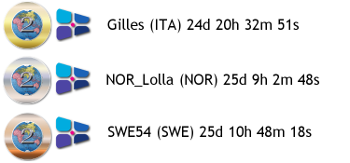 click on results image to see larger
CONGRATULAZIONI Gilles!!! GRATULERER NOR_Lolla!! GRATTIS SWE54!
Race Leaderboard
The second leg of Sailonline's World Race was almost a game of two halves – first an energetic and lively departure from Cape Town and then the frustration of windholes – for some, who did not spot the need to head West before North, or who went too far East, the "blue gloop" persisted for many days indeed (blue being a reference to the colour of the wind arrows denoting light winds).
The race for the podium was an extraordinary one – compare the tracks of the podium in hmm's SOL Data Center and you will see just how our winner had the legs of the rest of the fleet. The top finishers behind the podium had the benefit of reasonable breezes, but those still on-course are having to exercise extreme patience!
BRAVO to the podium and BRAVO to all who finish – the race will be kept open as long as reasonably possible! Do click on the links for the race reports – they are truly instructional!
Reports


Races
Next Race: 00d 00h 00m
---
Current Races:
ORCV Melbourne to Devonport Race 2014
This 198nm race across Bass Strait for the "Rudder Cup" is organised by the ORCV and is Australia's oldest ocean race and the 5th oldest organised ocean race in the world.
Race #782
Chart by brainaid.de
First 40 POLAR
WX Updates: 0430 / 1030 / 1630 / 2230
Ranking: SYC
ALT. CLIENT:Classic
Race starts: Dec 27th 01:30 Registration Open!
GO TO RACE
St Nicholas Island Dash 2014
December's second sprint takes on a festive feel with a 85nm dash to San Nicolas Island in Class40s. .
Race #780
Chart by brainaid.de
Class40 INFO
WX Updates: 0430 / 1030 / 1630 / 2230
Ranking: SPRCH-SYC
ALT. CLIENT:Classic
Race starts: Dec 21st 16:00 Registration Open!
GO TO RACE
Fehmarn Circuit 2014
December's first sprint race sees us complete a 32nm lap of Fehmarn Island off the coast of Germany in X35 ODs. .
Race #779
Chart by brainaid.de
X35 OD POLAR
WX Updates: 0430 / 1030 / 1630 / 2230
Ranking: SPRCH-SYC
ALT. CLIENT:Classic
Race starts: Dec 20th 08:00 Registration Open!
GO TO RACE
Lake Superior Lights 2014
Welcome to Lake Superior for the annual 572nm race across the length and breadth of Lake Superior. The race showcases the many historic Lighthouses of the lake and will test your open water & close quarter skills.
Race #783
Chart by brainaid.de
J-30 INFO
WX Updates: 0245 / 0845 / 1445 / 2045
Ranking: SYC
ALT. CLIENT:Classic
Race starts: Dec 17th 22:00 Registration Open!
GO TO RACE
SWR2014-2015 Leg 2 - Cape Town to Abu Dhabi
Welcome to the second of nine legs of the 2014-2015 Sailonline World Race in a 65 foot ocean racer! We sail from Capetown to Abu Dhabi, a journey of over 5000nm across the indian ocean.
Race #770
Chart from brainaid.de
OD65v2 POLAR
WX Updates: 0430 / 1030 / 1630 / 2230
Ranking: SWR1415-OCCH-SYC
SOL Classic Client
STATUS: RACING
RACE CLOSE:Tuesday, December 23 at 2300utc
Race starts: Nov 19th 12:00 Registration Closed
GO TO RACE
SYC Ranking
Series
Mobile Client
SYC members have the benefit of access to our mobile/lightweight web client!