Online Sailracing!
Sailonline.org is owned and operated by Sailonline NavSim AB, a not for profit, community-owned company.
Sailonline's mission is to offer a superior internet-based sailing and navigation simulation to the global sailing community, whilst ensuring a future of growth and continuous enhancement to benefit its users through financial viability and long term vision.
Sailonline is free for everyone to play and is supported by SYC Memberships.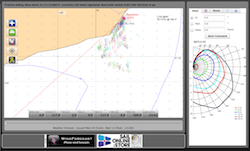 Create your account
News from the blog
Welcome!
Now login with our guest account to view currently running races: Username: guest - Password: guest
PLEASE ONLY REGISTER YOUR OWN USERNAME AND PASSWORD IF YOU INTEND TO RACE.
All times on Sailonline are in UTC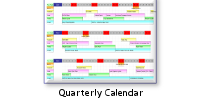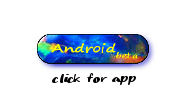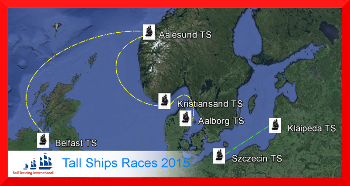 For the fifth year, Sailonline is delighted to be the virtual partner of Sail Training International for its summer season of tall ships racing around Europe, where Sailonline's virtual races will mirror the schedules and courses of the real events as closely as possible.
This year will see a total of four events, one in the Baltic, the 2015 Baltic Tall Ships Regatta, and three Tall Ships Races (the first from Belfast in Northern Ireland to Aalesund in Norway, a Cruise-in-Company from Aalesund to Kristiansand also in Norway, and finally a race from Kristiansand to Aalborg in Denmark).
This virtual sailing experience runs hand in hand with Sail Training International's mission - the development and education of young people through the sail training experience, regardless of nationality, culture, religion, gender or social background. Sail Training International and Sailonline both count heavily on volunteer support with financial gain excluded from the equation.
Navigating a tall ship is a remarkably challenging affair, especially if you are more familiar with modern yachts, and gives a real insight into the true nature of ocean exploration in days gone by, so why not start learning the basics today so you will be ready for your Tall Ships experience!
There are four classes of Tall Ship in the real races, ranging from the biggest Class A Square Rigged ships of more than 40m in length, down to training yachts of 9.14m. Sailonline has developed performance polars based on published data for several tall ships, and will be sailing a 90m Barque in each event.
Sailonline's first race will open for practice on Sunday, 31 May.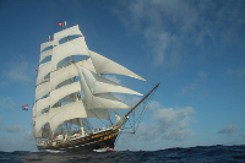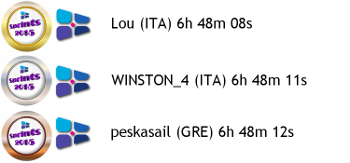 click on results image to see larger
CONGRATULAZIONI Lou !!! CONGRATULAZIONI WINSTON_4!! ΣΥΓΧΑΡΗΤΗΡΙΑ peskasail!
Race Leaderboard
Another fun Sprint race, using the HIRES wind model, which really sorted out the truly competitive from those of us who take part with lots of good intentions but find themselves finishing way behind the podium! To compete and succeed means to plan, to set aside time, to focus and, mostly, to manage without sleep. When a Sprint is in one's own timezone and it can be completed in just a few hours, there are few excuses for not doing well. Twenty boats finished within the first 10 minutes so our podium three, with mere seconds between them, are to be congratulated for winning the top three spots! Bravo guys!
Reports and Analyses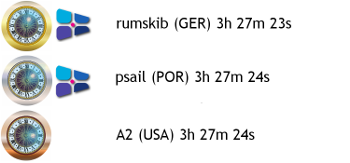 click on results image to see larger
HERZLICHEN GLUCKWUNSCH rumskib!!! PARABÈNS psail!! CONGRATULATIONS A2!
Race Leaderboard
Timed races used to be a rare event, occurring often just when there were some crazy wind conditions somewhere in the world but since 2014 they have become an art-form. From short courses capable of being completed within a few hours in speedy yachts to somewhat protracted affairs, Timed Races have their aficionados who can be found racing at all hours of the day or night wherever they may be in the world. Read the reports written by some of those who have been most successful, our podium place-takers, and you will realise that a lot goes into these winning efforts. BRAVO again to our podium this time.
Reports and Analyses


Races
Next Race: 00d 00h 00m
---
Current Races:
Freo 2 Bali 2015
The course from Fremantle, Western Australia, to the Indonesian island of Bali, is a classic and considered to be a true test of seamanship.
Race #832
Chart from brainaid.de
Class 40INFO
WX Updates: 0430 / 1030 / 1630 / 2230
Ranking: SYC
ALT. CLIENT:Classic
Race starts: May 19th 05:00 Registration Open!
GO TO RACE
SWR 2014-2015 - Leg 7 - Newport to Lisbon
Welcome to the seventh of nine legs of the 2014-2015 Sailonline World Race in a 65 foot ocean racer! Almost a classic TransAt from Newport, RI, to Lisbon, Portugal
Race #830
Chart from brainaid.de
OD65v3 POLAR
WX Updates: 0430 / 1030 / 1630 / 2230
Ranking: SWR1415-OCCH-SUPSOL-OCQ2-SYC
SOL Classic Client
Race starts: May 17th 18:00 Registration Open!
GO TO RACE
SYC Ranking
Series
Mobile Client
SYC members have the benefit of access to our mobile/lightweight web client!