Online Sailracing!
Sailonline.org is owned and operated by Sailonline NavSim AB, a not for profit, community-owned company.
Sailonline's mission is to offer a superior internet-based sailing and navigation simulation to the global sailing community, whilst ensuring a future of growth and continuous enhancement to benefit its users through financial viability and long term vision.
Sailonline is free for everyone to play and is supported by SYC Memberships.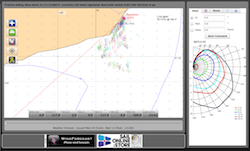 Create your account
News from the blog
Welcome!
Now login with our guest account to view currently running races: Username: guest - Password: guest
PLEASE ONLY REGISTER YOUR OWN USERNAME AND PASSWORD IF YOU INTEND TO RACE.
All times on Sailonline are in UTC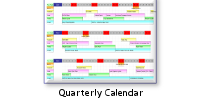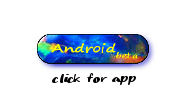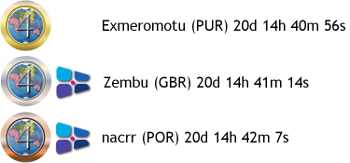 click on results image to see larger
FELICIDADES Exmeromotu!!! CONGRATULATIONS Zembu!! PARABÈNS nacrr!
Race Leaderboard
The fourth leg of Sailonline's World Race 2014-2015 from Sanya in China, to Auckland, New Zealand, was an amazing affair with the stated distance of 5,396nm belying the complexity of the courses most people sailed. The choices of course to sail were many and varied and the natural obstacles of landmasses, prevailing winds and the need for sleep created every possible permutation of routing. Just review tracks on hmm's Race Data Centre and you will find yourself endlessly fascinated by the choices some have made, and constantly amazed at the talent and skill that brought the top finishers to the line ahead of everyone else.
Our podium three are to be congratulated on crossing the line ahead of the rest of us, but the tales that can be told of and by so many others who arrived in the first few hours just go to show what a talented bunch are the top sailors on Sailonline! Bravo!
Reports


click on results image to see larger
CONGRATULATIONS A2!!! CONGRATULATIONS HenryS!! CONGRATULATIONS Hirilonde!
Race Leaderboard
When SOLer and SRC Member fastpassage39 designed this race in the Seattle/Vancouver area, he had no idea that it would become the second ever race on Sailonline to use the WRF Hi-Res weather system. Already a delightful course, the stakes were raised as the complex winds of reality were brought to life on the race screen. Everyone who entered was challenged by the rapidly changing nature of the weather updates, and as it took nearly 2.1/2 hrs for the first 20 racers to finish, it just shows how difficult the conditions were and how highly we should congratulate our podium three. Bravo guys!
Reports and Analyses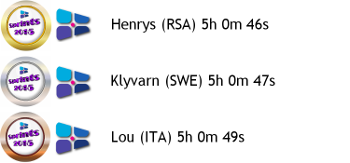 click on results image to see larger
CONGRATULATIONS Henrys!!! GRATTIS Klyvarn!! CONGRATULAZIONI Lou!
Race Leaderboard
There is a real buzz about the SPRINT series this year and it is due in part to the development during last year by designer and SRC Member MustangMark of the PYOC (pick-your-own-course) format, but also in part to the growing awareness among offshore and ocean-racing SOLers that the skills and techniques of inshore racing and mark-rounding are also needed for success on Sailonline! The choice of venues, judiciously scattered around the globe, with start times equally spread to afford all an opportunity to race at a convenient time at least once/twice each quarter, also means that the series is increasing the pool of winners.
This sprint race, set in the South Atlantic, saw relatively consistent conditions throughout and the nature of the course itself led to some inventive tracks to the finish. Our podium three are to be congratulated for their success – with 52 boats finishing in the first 5 minutes it was truly nailbiting stuff! Well done guys!
Races
Next Race: 00d 00h 00m
---
Current Races:
Iceland TIMED Race 2015
Welcome to a fast-paced TIMEDrace in Orange Cats off Iceland - 150nm for you to race as often as you like over the coming weeks - volcano watching optional!
Race #802
Chart by brainaid.de
Orange Cat POLAR
WX Updates: 0430 / 1030 / 1630 / 2230
RANKING: TRCH-SUPSOL-TRQ1-SYC
ALT. CLIENT: Classic
RACE CLOSE:Sunday, 22 March at 2300utc
Race starts: Mar 06th 22:00 Registration will open soon
GO TO RACE
Virtual Cruise 2015 - San Sebastian-La Rochelle
A group of Polish virtual sailors are sailing round Europe and invite SOL to join them on their Delphia 47 for a 171nm race across the Bay of Biscay, from San Sebastian to Brest.
Race #801
Chart from brainaid.de
Delphia 47 POLAR
WX Updates: 0430 / 1030 / 1630 / 2230
RANKING: SYC
ALT. CLIENT: Classic
Race starts: Mar 06th 19:00 Registration Open!
GO TO RACE
Pedro Blanco Race 2015
A zigzag race out to a rock outcrop some 55 n.m. ENE of Hong Kong during the monsoon and hopefully giving us some challenging winds.
Race #777
Chartby brainaid.de for info.
Farr 38 INFO
WX Updates: 0430 / 1030 / 1630 / 2230
Ranking: SYC
ALT. CLIENT:Classic
RACE CLOSE:Wednesday, March 4 at 1800utc
Race starts: Feb 27th 12:00 Registration Closed
GO TO RACE
SWR2014-2015 Leg 4 - Sanya to Auckland
Welcome to the fourth of nine legs of the 2014-2015 Sailonline World Race in a 65 foot ocean racer! We sail from Sanya, China, to Auckland, New Zealand
Race #797
Chart from brainaid.de
OD65v3 POLAR
WX Updates: 0430 / 1030 / 1630 / 2230
Ranking: SWR1415-OCCH-SUPSOL-OCQ1-SYC
SOL Classic Client
Race starts: Feb 08th 06:00 Registration Open!
GO TO RACE
SYC Ranking
Series
Mobile Client
SYC members have the benefit of access to our mobile/lightweight web client!