Online Sailracing!
Sailonline.org is owned and operated by Sailonline NavSim AB, a not for profit, community-owned company.
Sailonline's mission is to offer a superior internet-based sailing and navigation simulation to the global sailing community, whilst ensuring a future of growth and continuous enhancement to benefit its users through financial viability and long term vision.
Sailonline is free for everyone to play and is supported by SYC Memberships.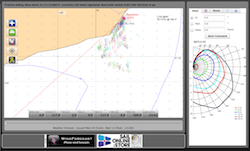 Create your account
News from the blog
Welcome!
Now login with our guest account to view currently running races: Username: guest - Password: guest
PLEASE ONLY REGISTER YOUR OWN USERNAME AND PASSWORD IF YOU INTEND TO RACE.
All times on Sailonline are in UTC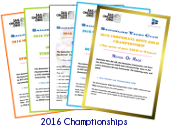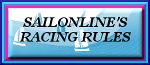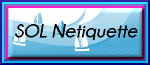 updated: 22jan16 Corporate Open Gold Championship 2016
click on results image to see larger
HERZLICHEN GLÜCKWUNSCH outlaw!!! CONGRATULAZIONI Lou!! GEFELICITEERD bonknhoot!
Race Leaderboard
What a blast! The first outing for Sailonline's iceboat was most definitely a resounding success, with SOLers joined by competitors from
Neenah-Nodaway Yacht Club (NNYC)
who race on Lake Winnebago in reality, in winter and summer. The zero performance loss model, making for a closer-to-reality racing experience than Sailonline's usual performance algorithm, had the added bonus of rewarding those who closely focused on the course with good results. Not everyone did as well as they hoped, but, without a doub,t this speed race was one of the most fun sprint-type races for a long while!
Our podium did a grand job – having no greater time to practise the polar than anyone else, they did ridiculously well! Bravo guys!!
Don't forget - if this was your first time racing on Lake Winnebago, it will count as one race of the five needed to meet the requirements of the Great Lakes Sailonline Honours Badge
Reports




Sailonline is pleased to announce that it is once again partnering with Neenah-Nodaway Yacht Club (NNYC) to run Sailonline's annual Lake Winnebago Race in Wisconsin, USA.

As Lake Winnebago (or Windy Bago as the locals call it) is usually frozen over at this time of year, we thought it only appropriate to debut the Sailonline ice yacht/iceboat polar. This polar, designed in-house by our very own Polar Gurus, is based on the famous DN Ice Boat and gives exhilarating performance across the top of the ice with speeds approaching 60 knots in a good breeze.
The Sailonline race, of two laps around the lake, is now open for practice and race start is set for 1600utc on Saturday, February 6, 2016.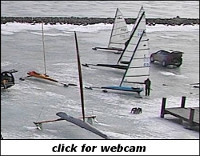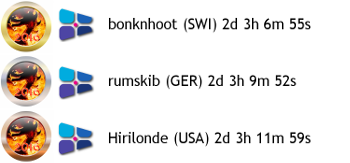 click on results image to see larger
GEFELICITEERD bonknhoot!!! HERZLICHEN GLÜCKWUNSCH rumskib!! CONGRATULATIONS Hirilonde!
Race Leaderboard
With Atlantic storm Gertrude (so named by the Irish and UK Met bureaus!) readying to hurl herself across the British Isles, SOLers were the only yachties braving the wild conditions. That we are all happily sitting, mostly warm and mostly dry, steering by way of computer /laptop /smartphone probably has something to do with it. For the first time the race started on Up Helly Aa day which meant that everyone could be in/around race chat to participate with the actual events in Lerwick, broadcast brilliantly by 60N TV. Shetland webcams kept us apprised of all that was happening in reality and as the festival culminated in the burning of this year's galley, a Sailonline parallel burning was taking place in Spain, where SOLer GREATSKUA ceremonially burned a beautiful model galley! Meanwhile, our race to Shetland was relatively straightforward and it was as Gertrude arrived and windspeeds picked up that the tricky routing via the Shetland Islands to Lerwick really tested the mettle of those competing for top spots.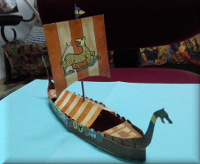 GREATSKUA Video 1
GREATSKUA Video 2
GREATSKUA Video 3
Our podium are to be congratulated for staying the course and achieving the top three places - with only 11 boats arriving in the first hour, you can, perhaps, guess at just how tough this race is to win!
Report



Races
Next Race: 00d 00h 00m
---
Current Races:
Bimini Beach Run 2016
Gone broke they may be, and capsize they can, but we love our Gunboat, SOL's giant GB90, and especially the boom as loud as a gun when her carbon hulls begin to pierce and bounce through the seas at 25kn and more. And for proper luxury catamaran sailing, the Caribbean is the only place to go! So join us as we visit New Providence, the Biminis and the Bahamas on a fast 243nm island hopping tour of this multihull mecca.
Race #899
INFO by brainaid.de
GB90 INFO
WX Updates: 0430 / 1030 / 1630 / 2230
Ranking: SYC
ALT. CLIENT:Classic
Race starts: Feb 14th 15:00 Registration will open soon
GO TO RACE
Sea Lion TIMED Race 2016
Blow the cobwebs away in a TIMED race in the S Atlantic. The distance: 117nm. As this is a TIMED challenge let's see who can get the best time!!
Re-register here to race again after finishing a run
Race #904
INFO from brainaid.de
Orange 125ft Catamaran INFO
WX Updates: 0430 / 1030 / 1630 / 2230
Ranking: TRCH - SUPSOL - TRQ1 - SYC
ALT. CLIENT: Classic
REGISTRATION CLOSE: Sunday, 14 February at 2200utc
RACE CLOSE: Sunday, 14 February at 2300utc
Race starts: Feb 05th 12:00 Registration Open!
GO TO RACE
San Francisco to New York Ocean Race 2016
Cornelius Vanderbilt, who made his money - that his descendants enjoyed to spend sailing and racing yachts - by recognizing that getting from the East Coast to the West Coast of the USA was best done by rail, would been more than a little amused to see SOL organizing yacht races over the very route by water he made redundant. It's about 13,000 nautical miles, which compares with less than 3000 statute miles by train! Three years ago, the best SOLers managed to complete the passage from New York to San Francisco in 40 days, sailing our much-used veteran ocean greyhound, the Maxi 100. Time to return. If you aim for a SOG of 18kn, it'll only take you a month.
Race #900
INFO from brainaid.de
Super Maxi 100 POLAR
WX Updates: 0430 / 1030 / 1630 / 2230
Ranking: SYC - SUPSOL - OCQ1 - OCCH
ALT. CLIENT:Classic
Race starts: Jan 11th 20:00 Registration Open!
GO TO RACE
SYC Ranking
Series
Mobile Client
SYC members have the benefit of access to our mobile/lightweight web client!