Online Sailracing!
Sailonline.org is owned and operated by Sailonline NavSim AB, a not for profit, community-owned company.
Sailonline's mission is to offer a superior internet-based sailing and navigation simulation to the global sailing community, whilst ensuring a future of growth and continuous enhancement to benefit its users through financial viability and long term vision.
All Sailonline boats and their properties are purely virtual and do not necessarily reflect real world data.
Sailonline is free for everyone to play and is supported by SYC Memberships.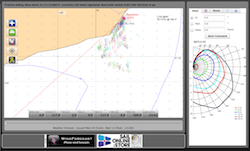 Create your account
News from the blog
Welcome!
Now login with our guest account to view currently running races: Username: guest - Password: guest
PLEASE ONLY REGISTER YOUR OWN USERNAME AND PASSWORD IF YOU INTEND TO RACE.
All times on Sailonline are in UTC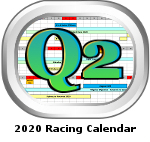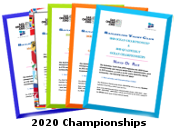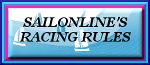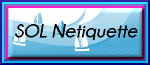 GDPR - General Data Protection Regulations
- Sailonline wishes to reassure all SOLers that it is aware of the regulation changes in relation to the protection of personal data. Sailonline cares about your privacy and will continue to let you control the personal information you provide.


Thirty years ago two female sailors from Royal Melbourne Yacht Squadron (RMYS) were inspired to create a women's only regatta after attending the New Zealand Women's regatta. Their goal was to encourage women to get involved in the sport of sailing. This goal is still very much at the heart of the Australian Women's Keelboat Regatta held annually at RMYS.
Last year (2019) the regatta attracted 40 boats and just under 300 competitors from around Australia and overseas making it the largest women-only keelboat regatta in the world. Non-local competitors generally borrow local boats unless they are close by (i.e. within 200nm). For this year's 30th anniversary the target was even bigger with plans for 50-60 boats and 400+ competitors, but thanks to the COVID-19 pandemic that will have to wait until next year.
Now cancelled for 2020 because of Covid-19, those plans will have to wait till next year. In its stead, Sailonline are delighted to have bEen asked by RMYS, to offer Australia's women and all-comers, the opportunity to compete in an online one-day version of the event, helping to promote women in sailing further. So this year the "29.5th AWKR" is being hosted by SOL!
Sailonline's race will open for pre-race practice shortly and it is all free to participate.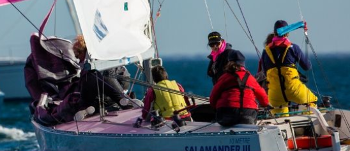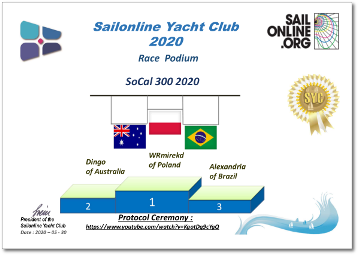 click on results image to see larger
GRATULACJE WRmirekd!!!
GOOD ONYA Dingo!! PARABÈNS Alexandria!
Race Leaderboard
Reports



Commentary
Since 2016 the SoCal300 has become a fixture in Sailonline's Q2 racing calendar and usually offers a wonderful opportunity for racers to pit the polar of their virtual Santa Cruz 52s against the real fleet from the California Race Week in the SoCal 300 event from Santa Barbara to San Diego. When the race was added to our calendar for 2020 it was in the hope that the global #COVID19 pandemic might have abated in time for the real race to take part. Unfortunately this was not to be the case but San Diego Yacht Club was more than happy for us to race our virtual version.
The winds offshore California are always super challenging – either fickle, light and shifty or strong and consistent if a Pacific weather system is making its presence felt. This time we were met with a couple of decent shifts that meant some best-laid plans did not come to fruitition but our podium three are to be congratulated for managing to arrive just over a minute ahead of the rest of our multinational fleet, representing 35 countries this time!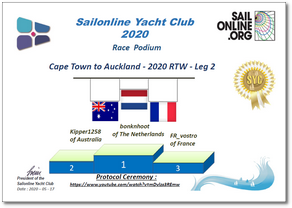 click on results image to see larger
CONGRATULATIONS bonknhoot!!!
GOOD ONYA Kipper1258!! TOUTES NOS FÉLICITATIONS FR_vostro!
Race Leaderboard
Reports




Commentary
Sailonline has frequently raced the Southern Oceans, even, on one occasion, choosing to go against the trade winds in a fairly mad-cap East to West run as a part of a wrong-way-round-the-world race. A race in the Southern Oceans can truly give virtual racers a sense of the challenges real racers experience in the whipping and unpredictable winds of the region. This time our Orange 125ft catamarans met the rough conditions head on and gave us all an inspiring ride.
Designed as an ocean wind navigation simulator, Sailonline really comes to life in these big races, so SRC was right when it decided to include this race from Cape Town to Auckland in the race calendar in Q2 2020.
It became bonknhoot, Kipper1258 and FR_vostro that made it to the podium. Be sure to read the reports for further insight. Very well done.

Races
Next Race: 00d 00h 00m
---
Current Races:
AWKR 2020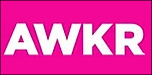 The Australian Women's Keelboat Race is a 27nm round the cans race in Port Phillip Bay to celebrate and promote women's sailing in Australia.
Race #1355
INFO
by brainaid.de
First 27
Particulars
WX Updates:
0430 / 1030 / 1630 / 2230
Ranking: SYC
ALT. CLIENT:
Classic
Race starts:
Jun 07th 07:00
Registration Open!
New HTML5 Client
GO TO RACE
Estonian Islands Sprint 2020
Lao and Peerni are two tiny towns with a combined population of little more than 50 souls at the end of the Tostamaa peninsula on the coast of the Gulf of Riga. A ferry departsfrom Lao's harbour, Munalaiu, for the islands of Manilaid and Kihnu across the water, where the permanent resident count is a factor 10 higher. Inwinter the ferry doesn't run and you can drive across the ice to the islandsinstead, but in June beach tourism swells demand, so mind the commercialtraffic, SOLers, as you race this 24nm circumnavigation in handsome Linjett 40s!  
Race #1343
INFOby brainaid.de
Linjett 40Particulars
 WX Updates:
0430 / 1030/ 1630 / 2230 
RANKING:
SPRCH-SUPSOL-SPRQ2-SYC
ALT. CLIENT:Classic
Race starts: Jun 06th 17:00 Registration will open soon
New HTML5 Client GO TO RACE
Migaloo Migration 2020
For many years, SOL has followed the migrations of the Pacific gray whale along the western coast of North America from its northern feeding grounds to its southern breeding grounds off Mexico. Down under in the far opposite corner of the Pacific, Migaloo, the white fella, and his humpback whale kin, exhibit exactly the same (or diametrically opposite) migratory habits between feeding grounds in Antarctic waters and breeding grounds off the coast of Queensland, Australia. We followed Migaloo's springtime track north for the first time in 2019 and this year we repeat the experience, now in 60ft Trimarans. Only 3200 nm. If a whale can do it, so can you!
PRIZE: SMPF
Race #1344
INFOby brainaid.de
60ft Trimaran Particulars
WX Updates:
0430 / 1030 / 1630 / 2230
Ranking:
OCCH-OCQ2-SUPERSOL-SYC
ALT. CLIENT:Classic
Race starts: Jun 05th 17:00 Registration Open!
New HTML5 Client GO TO RACE
A3 2020 Leg 6 - Airlie Beach to Cairns
SOL's gift to AGage's memory is the A3 - Agage's Around Australia Series. This race is Leg 6 of the series - a 295nm sprint in Seacart 30 Trimarans from Airlie Beach, inside the Great Barrier Reef up to Cairns.
Race #1353
INFO by brainaid.de
Seacart 30 Particulars
WX Updates:
0430 / 1030 / 1630 / 2230
Ranking: A3 - SYC
ALT. CLIENT: Classic
RACE CLOSE: Friday, 5th of June at 23:00 UTC
Race starts: Jun 01st 18:00 Registration Closed
New HTML5 Client GO TO RACE
SYC Ranking
Series
Mobile Client
SYC members have the benefit of access to our mobile/lightweight web client!