Online Sailracing!
Sailonline.org is owned and operated by Sailonline NavSim AB, a not for profit, community-owned company.
Sailonline's mission is to offer a superior internet-based sailing and navigation simulation to the global sailing community, whilst ensuring a future of growth and continuous enhancement to benefit its users through financial viability and long term vision.
Sailonline is free for everyone to play and is supported by SYC Memberships.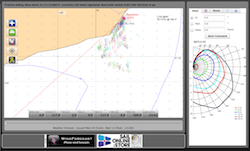 Create your account
News from the blog
Welcome!
Now login with our guest account to view currently running races: Username: guest - Password: guest
PLEASE ONLY REGISTER YOUR OWN USERNAME AND PASSWORD IF YOU INTEND TO RACE.
All times on Sailonline are in UTC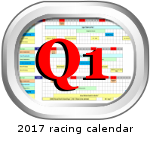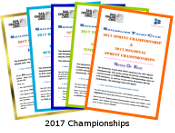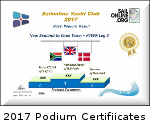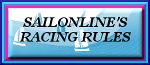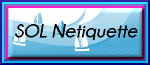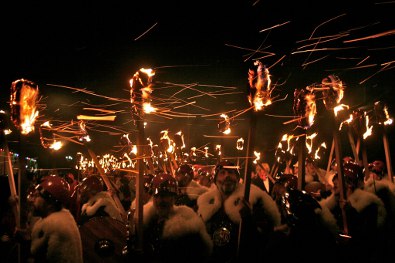 For the seventh year in a row, Sailonline is happy to be buddying with Promote Shetland for the running of the 2017 virtual race to Lerwick in celebration of the annual Up Helly Aa fire festival:
Shetland is a group of about 100 islands off the NE coast of the British mainland, as close to Norway as they are to Aberdeen in Scotland. The islands have been inhabited for about 5000 years and have to this day retained many of the traditions and customs of those who lived there over the centuries. Little is known about the original Pictish people as they appear to have been displaced when the Vikings arrived in the 700s. Over many years there was a strong Viking and Scandinavian influence until the islands were given to Scotland in the 15th century as part of a royal dowry.
The fire festivals are, however, a recent 19th century invention, serving a dual purpose of raising spirits in the long dark winter and reminding folk of historic Viking influences. These days Up Helly Aa in Lerwick has become a fairly riotous and colourful fire festival involving almost the entire community, when the streets fill with "guizers" - groups of people in themed disguise - and the Jarl Squad (the Vikings)!!
Up Helly Aa Beginners Guide
Shetland Webcams

Sailonline's Race:
Sailonline will be racing Elan 410s from Aberdeen to Lerwick, starting on Sunday, 29 January @ 1000utc. Our route takes us past Inverness and a mark in the Moray Firth, around several of the islands of Shetland and on to the finish in Lerwick Harbour. The timing this year is intended to encourage an even bigger virtual participation than before in the festival of Up Helly Aa on the evening of 31 January. The race will open for practice on Monday, 23 January at 1200utc.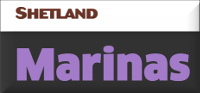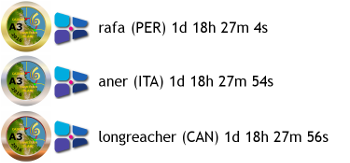 click on results image to see larger
FELICIDADES rafa!!!
CONGRATULAZIONI aner59!! CONGRATULATIONS longreacher!
Race Leaderboard
What a fun race it was! Our charge up Australia's Queensland coast from Airlie Beach to Cairns was fun the first time - the Whitsundays generally are a delight to play among – and with favourable winds there was even time to Google and find out more about the the state of the marine environment and enjoy views of this wonderful coastline. As we've said before when racing here, let's hope the environmentalists win the day and this part of our globe can continue to survive, relatively undamaged.
Congratulations podium on a tight finish. Great competition!
Reports





It is never to early to start preparing for the annual fire festival in Shetland - Up Helly Aa is on 31 January this year and the Sailonline race starts on Sunday, 29 January at 1000utc.
Races
Next Race: 00d 00h 00m
---
Current Races:
Race to Up Helly Aa 2017
A-OI!!! It will soon be time for the annual Shetland fire festival in Lerwick and we need to get our fleet of Elan 410s a-racing from Aberdeen. SAILING NOTE: Gruney may be approached from any direction but must be passed for rounding purposes as indicated on the chart
Race #1010
Elan 410 Particulars
WX Updates: 0430 / 1030 / 1630 / 2230
RANKING: SYC
ALT. CLIENT: Classic
Race starts: Jan 29th 10:00 Registration Open!
GO TO RACE
2017 40' Series Championship Q1&Q2 Sardinia Cup
Welcome to the first of six races in the 40' Q1 and Q2 Championship!
READ THIS CAREFULLY !!
You'll have three boat designs to choose from and each one must be chosen two times during the next 6 months according to the NORof the series
The three boat designs can be seen in:
40' Particulars
IMPORTANT:
Before you choose the boat design log in with the "Guest" boat (Username=guest/Password=guest) so you can view the predicted winds to help you choose the best boat/polar for the upcoming race. Once you have chosen to register a boat design for this race, it cannot be undone!
Race # 1009
INFOfrom brainaid.de
WX Updates:
0430 / 1030 / 1630 / 2230
Ranking:
40Q1&2CH –SYC
ALT. CLIENT:Classic
Race starts: Jan 23rd 10:00 Registration Closed
GO TO RACE
SYC Ranking
Series
Mobile Client
SYC members have the benefit of access to our mobile/lightweight web client!