Online Sailracing!
Sailonline.org is owned and operated by Sailonline NavSim AB, a not for profit, community-owned company.
Sailonline's mission is to offer a superior internet-based sailing and navigation simulation to the global sailing community, whilst ensuring a future of growth and continuous enhancement to benefit its users through financial viability and long term vision.
Sailonline is free for everyone to play and is supported by SYC Memberships.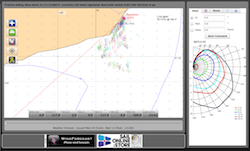 Create your account
News from the blog
Welcome!
Now login with our guest account to view currently running races: Username: guest - Password: guest
PLEASE ONLY REGISTER YOUR OWN USERNAME AND PASSWORD IF YOU INTEND TO RACE.
All times on Sailonline are in UTC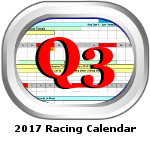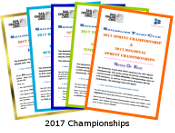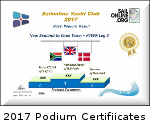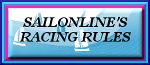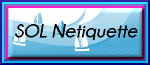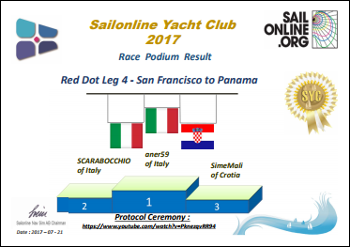 click on results image to see larger
CONGRATULAZIONI aner59!!!
CONGRATULAZIONI SCARABOCCHIO!! CESTITAMO SimeMali!
Race Leaderboard
Report

Commentary
Belatedly we reflect on this fourth and once again very interesting leg of SOLer Renegade's Red Dot circumnavigation of North America in the wake of Matt Rutherford; a tight race, with less than one hour separating the Top Twenty to cross the line. As always, coming away from San Francisco, getting offshore into steady wind was the way to go, but a storm as the fleet passed the Isla Frenta waypoint split the race into two groups, to only converge again at Isla Frailes with the gains and losses distributed randomly enough between the two groups, and it was only on the run-in to Panama that the podium and minor places were decided.
Our podium three are therefore to be congratulated for not only weathering the storm but threading their way home from Isla Frailes in impressive fashion – with only 3mins between them after 10 days at sea! Very well done guys!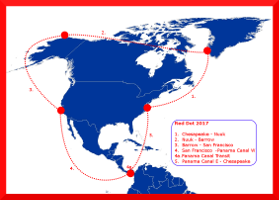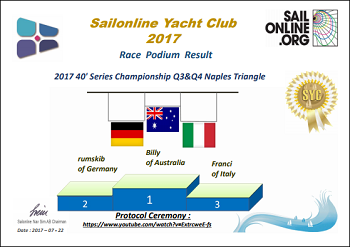 Good onya Billy!!!
HERZLICHEN GLÜCKWUNSCH rumskib!! FELICITATIONS Franci!

Reports


Commentary
This was the first of a second round of a further six races for Sailonline's new-style 40ft Championships, now for Q3 and Q4. The format requires SOLers to exercise their judgment to select the best boat, out of a choice of three, for races/areas identified for the series in the Quarterly Calendar. The available yachts are the Ker40, the Class40 and the SOTO40; in other words an out-and-out offshore handicap racing machine, a water-ballasted short-handed sled, and a super-sized open-cockpit sportsboat. Normally the Ker40 is the faster boat, but on this occasion, the very light airs across the Tyrrhenian Sea did not favour her, and it was the Class40s and SOTO40s that populated the Top Ten.
As always, our podium three are to be congratulated on bagging the top three spots – their choice of Class 40s just pipped the best SOTOs although only by about 10mins. Bravo guys!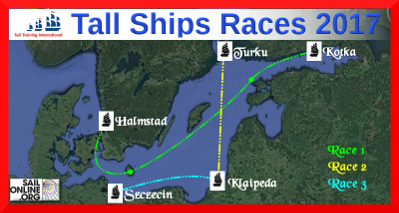 Welcome to Turku, once Finland's capital on the banks of the River Aura, for the start of the second of the three virtual tall ships races from Sailonline matching up with this year's Tall Ships Races. Whilst several of our tall ship chums are across the Atlantic, celebrating the Rendez-Vous Tall Ships Regatta 2017, many of our favourite Class A ships are racing with us in the Baltic again this summer. Run in association with Sail Training International, Sailonline is delighted to offer a chance for SOLers to try their hands at racing a (virtual) 90m Barque!
The Sailonline race will start on Monday, 24 July and is already open for practice.
Turku
Festival Dates: 20 July - 23 July 2017
Klaipeda
Festival Dates: 29 July - 1 August 2017


Sailonline's Rendez-Vous Tall Ships Regatta 2017

Races
Next Race: 00d 00h 00m
---
Current Races:
Hook to St. Bees
This sprint race was run in 2015 as "Hook Island Sprint" and in 2016 as "Hook to Keswick".
It's the same course, from the NW side of Hook Island to the SE side of St. Bees Island.
Prepare yourself for a 7-8 hour sprint race (depending on the winds) in the F18 catamaran.
Race #1067
INFOfrom brainaid.de
F18 Particulars
WX Updates:
0430 / 1030 / 1630 / 2230
Ranking:
SPRCH - SPRR2 - SUPSOL - SYC
ALT. CLIENT:Classic

Race starts: Jul 29th 02:00 Registration will open soon
GO TO RACE
The Tall Ships Races 2017 - Race 2 - Turku to Klaipeda
Welcome to the second of the three races in this year's European Tall Ships Races - a race of 313nm from Finland to Lithuania The ships leave the festival in Turku and from the offshore start race to Klaipeda
NOTE:Starts and Finishes in tall ships racing are offshore to avoid conflict with shipping and shipping lanes.
Race #1064
INFO by brainaid.de
Barque 90 Particulars
WX Updates:
0430 / 1030 / 1630 / 2230
RANKING: Tall Ships - SYC
ALT. CLIENT: Classic
Race starts: Jul 24th 11:00 Registration Open!
GO TO RACE
2017 40' Series Championship Q3&Q4 Naples Triangle
The SECOND season for 2017 40' Series Championship (Q3&Q4) has begun!
Welcome to the Tyrrhenian Sea and a 350nm race in one of the 40' available for your choice, from Naples to Capri Island in a triangular course rounding the islands of Ustica and Stromboli.
Watch out for volcano lava and ashes at the Stromboli !!!!
DON'T RISK DISQUALIFICATION!
There are three boat designs to choose from and each one may NOT be used more than twice during the six race Series, according to the NOR of the series
The three boat designs are:
40' Particulars and their official polars are here, just recently uploaded by "sailonline":
40' Polars(as a zip file)
IMPORTANT:
Before you choose the boat design, log in with the "Guest" boat (Username=guest/Password=guest) so you can view the predicted winds to help you choose the best boat/polar for the upcoming race. Once you have chosen to register a boat design for this race, it cannot be undone!
REMEMBER:
Choosing the same boat design more than twice in the series might get you disqualified!!
Race # 1063
INFOfrom brainaid.de
WX Updates:
0430 / 1030 / 1630 / 2230
Ranking:
40Q3&4CH –SYC
ALT. CLIENT: Classic
RACE CLOSE: Wednesday, 26 July, 2017 at 23:00 UTC
Race starts: Jul 19th 10:00 Registration Closed
GO TO RACE
Red Dot Leg 4 - San Francisco to Panama
Continuing our circumnavigation of N America, inspired by Matt Rutherford's single handed triumph, and proposed by SOLer Renegade, Sailonline is now racing Leg 4, 3130nm from San Francisco to Panama.
Race #1043
INFO by brainaid.de
SuperMaxi 100 Particulars
WX Updates:
0430 / 1030 / 1630 / 2230
RANKING: OCCH-OCQ3-SUPSOL-RedDot-SYC
ALT. CLIENT: Classic
PRIZE: SMPF
RACE CLOSE:Tuesday, 25 July, 2017 at 23:00 UTC
Race starts: Jul 09th 18:00 Registration Closed
GO TO RACE
SYC Ranking
Series
Mobile Client
SYC members have the benefit of access to our mobile/lightweight web client!