Online Sailracing!
Sailonline.org is owned and operated by Sailonline NavSim AB, a not for profit, community-owned company.
Sailonline's mission is to offer a superior internet-based sailing and navigation simulation to the global sailing community, whilst ensuring a future of growth and continuous enhancement to benefit its users through financial viability and long term vision.
Sailonline is free for everyone to play and is supported by SYC Memberships.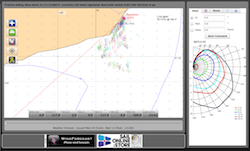 Create your account
News from the blog
Welcome!
Now login with our guest account to view currently running races: Username: guest - Password: guest
PLEASE ONLY REGISTER YOUR OWN USERNAME AND PASSWORD IF YOU INTEND TO RACE.
All times on Sailonline are in UTC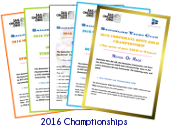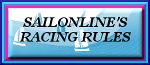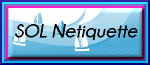 click on results image to see larger
PARABÉNS Alexandria!!!
GOOD ONYA Dingo!! GEFELICITEERD bonknhoot!
Race Leaderboard
Racing in the waters around Florida is always fun – not just because of the wonderful climate and great food and hospitality, but also because of the fascinating confluence of currents and tides as the winds from the Caribbean swirl into and around the basin of the Gulf of Mexico, mingling with the warm prevailing offshore breezes. In late autumn, the annual hurricane season is slowing down, but conditions remain changeable in the Florida Keys and a challenge for all racers.
Our podium are to be congratulated for getting to the Key Lime Pie ahead of everyone else! Bravo guys!
Reports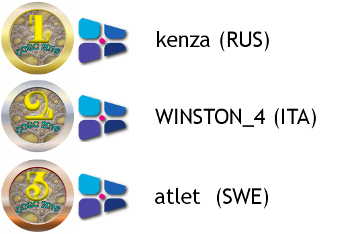 поздравления kenza!!!
CONGRATULAZIONI WINSTON_4!!GRATTIS atlet!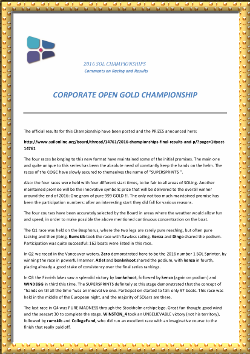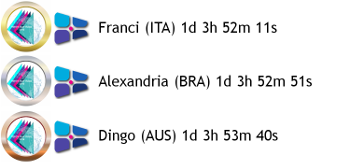 click on results image to see larger

CONGRATULAZIONI Franci!!!
PARABÉNS Alexandria!! Good Onya Dingo!
Race Leaderboard

In 2011 the ISAF Sailing World Championships were held in the waters off Perth, W Australia. In 2012 Sailonline ran a mini series replicating a couple of the courses run and one of these was the offshore event originally run in Class 40s but now called our Perth ISAF Race and this year raced for the first time in a new-in-2016 polar, the Ker 40. The race was a true test of precision racing – a great boat and pretty stable conditions, meant that racing to succeed this time was not easy!

With a mere 89 seconds separating 1st from 3rd and 8 boats arriving in the first 10 minutes, after a race elapsed time of more than three days, our podium are to be congratulated on securing their places at the front of our fleet. Well done guys!

Reports



Races
Next Race: 00d 00h 00m
---
Current Races:
A3 2016 - Leg 5 - Brisbane to Hamilton Island
SOL's gift to AGage's memory is the A3 - Agage's Around Australia Series. This race is Leg 5 of the series - a 550nm run from Brisbane to Hamilton Island in Class 40s.
Race #997
INFO by brainaid.de
Class 40 Particulars
WX Updates:
0430 / 1030 / 1630 / 2230
Ranking: A3 - SYC
ALT. CLIENT:Classic
Race starts: Dec 11th 20:00 Registration Open!
GO TO RACE
Baker Lake 2016
It's been less than a month since we packed up our DN's on the shores of Lake Khovsgol to ship them half way round the world to Baker Lake in the vastness of Canada's Nunavut province. Thank goodness, the airport here is a bit closer to our venue for our second ice race of the Winter. Well inside the Arctic Circle, this is a cold, cold place, where the wind is rarely benign. Wrap up well, and try to get round as quick as you can. The moon is full, so no need for nav or floodlights!
Race #986
INFO by brainaid.de
DN Iceboat Particulars
WX Updates:
0430 / 1030 / 1630 / 2230
RANKING:
SPRCH-SUPSOL-SRQ4-SYC
ALT. CLIENT:Classic
Race starts: Dec 10th 23:00 Registration Open!
GO TO RACE
Hormuz TIMED Race 2016
Strait of Hormuz is a really busy and congested waters with shipping and military vessels. For Sailonline however, racing here is with impunity, nothing is off limits!!
This is a TIMEDrace designed by NZL Scotsman
RE-REGISTER HEREto race again after finishing a run
Race #1000
INFOfrom brainaid.de
GB90 Particulars
WX Updates:
0430 / 1030 / 1630 / 2230
Ranking:
TRCH-SUPSOL-TRQ4-SYC
ALT. CLIENT:Classic
RACE CLOSE: Sunday, November 18 at 2300utc
Race starts: Dec 09th 16:00 Registration Open!
GO TO RACE
Abel T. Appreciation Race 2016
In December 1642 after a particularly difficult and rough voyage, the Dutch seafarer and explorer, Abel Tasman, made landfall at a spot he named Staten Landt, believing he had arrived on the coast of Argentina. In fact, he had arrived in modern-day New Zealand. Out of love and respect for this brilliant seaman, Sailonline is retracing his route from Tasmania to New Zealand.
Race #995
INFO from brainaid.de
Steinlager 2Particulars
WX Updates:
0430 / 1030 / 1630 / 2230
Ranking: SYC
ALT. CLIENT:Classic
Race starts: Dec 04th 21:00 Registration Closed
GO TO RACE
Christmas to Christmas 2016
Hands up everyone who knew there were TWO Christmas Islands?! OK, maybe you have sailed this Sailonline course before, but this time the race area has been expanded to the south to make it possible to go through the Bass Strait and even south of Tasmania... so, it's time to get ready for the 2016 challenge of racing the 5,837nm between Christmas Island in the Pacific to Christmas Island in the Indian Ocean!
Race #994
INFO by brainaid.de
OD65v3: Particulars
WX Updates:
0430 / 1030 / 1630 / 2230
RANKING: OCCH-OCQ4-SUPSOL-SYC
ALT. CLIENT: Classic
Race starts: Dec 03rd 20:00 Registration Open!
GO TO RACE
SYC Ranking
Series
Mobile Client
SYC members have the benefit of access to our mobile/lightweight web client!