Online Sailracing!
Sailonline.org is owned and operated by Sailonline NavSim AB, a not for profit, community-owned company.
Sailonline's mission is to offer a superior internet-based sailing and navigation simulation to the global sailing community, whilst ensuring a future of growth and continuous enhancement to benefit its users through financial viability and long term vision.
All Sailonline boats and their properties are purely virtual and do not necessarily reflect real world data.
Sailonline is free for everyone to play and is supported by SYC Memberships.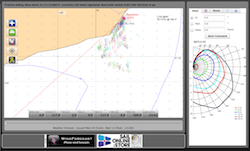 Create your account
News from the blog
Welcome!
Now login with our guest account to view currently running races: Username: guest - Password: guest
PLEASE ONLY REGISTER YOUR OWN USERNAME AND PASSWORD IF YOU INTEND TO RACE.
All times on Sailonline are in UTC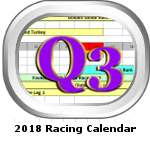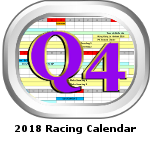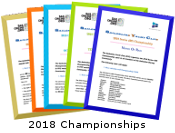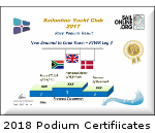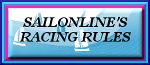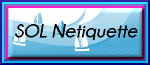 GDPR - General Data Protection Regulations
- Sailonline wishes to reassure all SOLers that it is aware of the regulation changes in relation to the protection of personal data. Sailonline cares about your privacy and will continue to let you control the personal information you provide.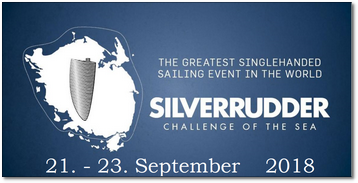 Sailonline is delighted to announce its third official buddy-up with Svendborg Amatør Sejlklub in Denmark for the challenging inshore race around the island of Funen, the "Silverrudder - Challenge of the Sea".
Also, in this year's edition, Sailonline will be present in Svendborg at the Meeting Point, and the public is invited to join us with their laptops and PC's to sail against the IRL fleet. The Sailonline race simulation will be shown on a large screen for people to watch and follow the race.
The most likely sailing direction of the race will be announced at Skipper's Briefing starting at 15:00 UTC on 20 September. This direction will be published as soon as it's known in an In-Race message, for the race on 21 September.
Since inception in 2012 when a handful of boats participated, this single-handed race has become the world's largest single-handed event.
This year the list of entrants shows 426 boats registered for start. Sailonline will be racing a Seascape 18, the boat type that is most widely represented (22 in 2018), so we will have direct competition.
Sailonline's race will be opening Saturday 15 September at 10:00 UTC for pre-race practice and will start with the real Silverrudder fleet's Seascape 18's on Friday 21 September 2017 at 08:15 UTC.

It is highly recommended that you read these special circumstances for the start of Silverrudder 2018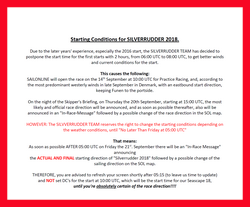 The Sailonline team, live present in Svendborg will be, Gilberto (Gilles), and Finn (Bimmer), and we will be placed here:
Groundplan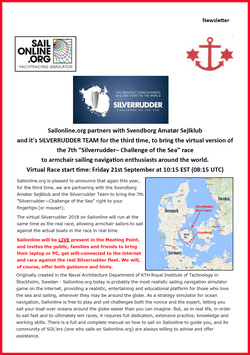 Newsletter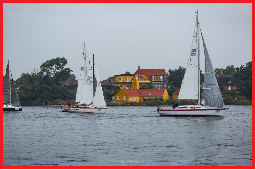 Nice video from Silverrudder 2017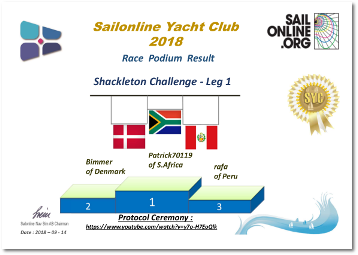 click on results images to see larger
CONGRATULATIONS Patrick70119!!!
TILLYKKE Bimmer!! FELICIDADES rafa
Race Leaderboard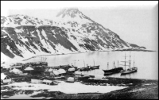 Narrative
Shackleton and his crew left South Georgia in Endurance in November 1914 with the intention of crossing the Antarctic continent - allied with a support party on the Aurora laying food depots from the New Zealand side. The Endurance reached the Weddell Sea in January 1915.
Commentary
Seven years in the making and waiting in the wings, Sailonline's Shackleton Series is finally under way and this first leg, in Class B Tall Ships, intended to replicate the performance of Endurance , raced well into Antarctic waters, making possible good competition for all and not just those at the front of the fleet. Our arrival in the Weddell Sea would have shown us, in reality, a wealth of animal-life – in the ocean, several species of seals, whales and penguins, while ashore the slopes of the peninsula provide breeding grounds for birds and marine mammals. It is a beautiful and relatively unspoiled area of our planet and it is for this reason that scientists are hoping to succeed in making it a Marine Protected Area.
Our winner had an impressive finish, crossing the line by a margin of just under 12 minutes, with the other two podium place takers managing to just keep ahead of the pack following them! Nicely done guys!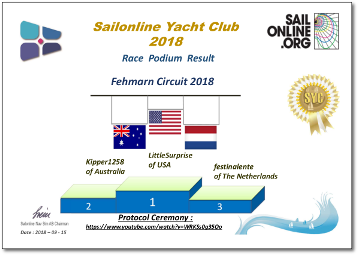 click on results image to see larger
CONGRATULATIONS LittleSurprise!!!
GOOD ONYA Kipper1258!! GEFELICITEERD festinalente!
Race Leaderboard
With four Sprint races a quarter in 2018, this was our fourth and last race of the quarter. So far we have sprinted in Australia, off the coast of W Africa, off the coast of Mozambique (W Africa) and finally here in the Baltic! As well as being well known among sailors of Germany and Denmark as a circuit of the island features in several races, the island was also recently in the news because one of its long-term residents took part, on behalf of Germany, in the recent World Equestrian Games in the USA!
This time our Sprint around the island of Fehmarn was relatively uneventful – with fairly accommodating winds of a strength not to prolong the circuit (just under 30nm) too late into the European day. When conditions are relatively stable, competition hots up and so we shouldn't be surprised at the number of boats finishing in the first 10 minutes of the leader (check the leaderboard!). Our podium three are to be congratulated, in the finishing posse, they managed to take the top spots with just 11 seconds separating the three! CONGRATULATIONS!

Races
Next Race: 00d 00h 00m
---
Current Races:
Shackleton Challenge - Leg 2
Endurance leaves the Weddell Sea and sails NW, arriving 599nm later at a bay to be named Endurance. The ice closes in on the ship.
Race #498
INFO by brainaid.de
Tall Ship Class B Particulars
WX Updates:
0430 / 1030 / 1630 / 2230
Ranking: Shackleton-SYC
ALT. CLIENT:Classic
Race starts: Sep 26th 12:00 Registration Open!
GO TO RACE
Sailonline's 11th Birthday Balloon Race
Eleven is an odd number, numerically as well as numerologically. Boastful and extravagant, adding one to the complete and perfect ten, 11/11 is also the day and month WW1 ended, so a number well worth celebrating after all. Whimsically then, in honour of SOL's 11th birthday, your SRC gives you a re-run of 2013's Trans-Atlantic Balloon Race. This race to be the first to 'land' your balloon in the sea off the Cliffs of Moher is not for the faint-hearted, nor for the serious-minded. Unusually, SOL's balloon, polarized by past SOLmaster 76Trombones, will not 'sail' over land and will actually 'sail' in other directions other than straight downwind, although beyond a 'beam reach' it will not go. Good luck!!
Race #1174
INFO by brainaid.de
SOL Balloon PARTICULARS
WX Updates:
0430 / 1030 / 1630 / 2230
Ranking: unranked
ALT. CLIENT:Classic
Race starts: Sep 24th 16:00 Registration Open!
GO TO RACE
Silverrudder 2018
Sailonline welcomes you to the third "buddy-up" with "Silverrudder - Challenge of the Sea" in the 2018 edition race around the Danish Island of Funen.
With shallow waters and a strong current this close inshore race is truly a challenge. One of three regattas around Funen each year, this race is the only one (and the biggest worldwide) for single handed racing. Will our new Seascape 18 be a match for the real fleet's 22 Seascape 18's?
Time will tell!

It is imperative that you read AND understand these special Starting Conditions for Silverrudder 2018
Starting Conditions!!
Race #1183
INFO
from brainaid.de
Seascape 18
Particulars
WX Updates:
0430 / 1030 / 1630 / 2230
Ranking: SYC
ALT. CLIENT
Classic
RACE CLOSE:
Tuesday, 25 September at 23:00 UTC
Race starts:
Sep 22nd 06:15
Registration Closed
GO TO RACE
Carib Rum Run 2018
Welcome to the 2018 running of Sailonline's annual Pirate PRIZE race run close to International Talk Like a Pirate Day on 19 September. This is a 1759nm slalom through the rum islands of the Caribbean, collecting barrels to bring to the rum-parched beaches of Mexico. If ye scurvy swabs are up ter it, then don a piratical disguise by becoming an SYC Member and requesting to change your boat name for this race only!
Race #1176
INFO from brainaid.de
Orange Cat Particulars
WX Updates:
0430 / 1030 / 1630 / 2230
Ranking:
OCQ3-OCCH-SUPSOL-SYC
ALT. CLIENT:Classic
SMPF
Race starts: Sep 15th 16:00 Registration Closed
GO TO RACE
Golden Globe Race 2018 - Leg 2 Storm Bay to Les-Sables d'Olonne
Welcome to Leg 2 of Sailonline's virtual version of the 2018 Golden Globe Race. After a brief respite in Storm Bay, Tasmania, of a minimum of 90 minutes after arrival, we are now racing across the Pacific, round Cape Horn and home to Les-Sables d'Olonne.
DO NOT START TOO EARLY
If you raced Leg 1 then you MUST wait 90 minutes before starting this leg. The penalty for starting Leg 2 before finishing Leg 1 is NO RANKING. The penalty for starting Leg 2 within 90 minutes of finishing Leg 1 is 5x the time you started too early.
Race #1181
INFO by brainaid.de
Rustler 36 PARTICULARS
WX Updates:
0430 / 1030 / 1630 / 2230
Ranking: GGR
ALT. CLIENT:Classic
Race starts: Sep 15th 12:00 Registration Open!
GO TO RACE
Foveaux Strait TIMED Race 2018
Welcome to southern New Zealand, and welcome to this TIMED race through the South Island's Foveaux Strait. According to a Maori legend, the strait was created by Kewa the obedient whale when traditional Maori ancestor Kiwa summoned the whale to create a waterway. It is a rough and often treacherous stretch of water. Our 98nm quadrangular course goes around some small islands in the strait. To zoom around these islands in style, we will pull our Seacart 30s out of the shed and let she rip. Enjoy!
RE-REGISTER HERE to race again after finishing a run.
Race #1179
INFO by brainaid.de
Seacart30 Particulars
WX Updates:
0430 / 1030 / 1630 / 2230
RANKING:
TRCH-SUPSOL-TRQ3-SYC
ALT. CLIENT: Classic
RACE CLOSE: Monday,
24 September at 2300utc
Race starts: Sep 04th 12:00 Registration Open!
GO TO RACE
Golden Globe Race - Leg 1 to Storm Bay
Welcome, all, to the 2018 Golden Globe Race and Sailonline's virtual version of this iconic 50th anniversary rerun of 1968's first ever non-stop single-handed round-the-world race in yachts and with technology in keeping with that historic time.
To reflect the challenge being undertaken by the real racers, as announced previously, SOL invites all who feel so inclined to add their boat name to the post in FORUM declaring you will race by the proverbial "Seat Of The Pants" (SOTP) with no outside assistance from routing software or other external aids, BEFORE THE STARTING GUN IS FIRED.
To simulate the real race which features a 90 minute minimum stopover in Storm Bay, SOL's online version has been divided into two legs. This first leg then is from Les Sables-d'Olonne to Storm Bay. When the leaders approach Storm Bay, Leg 2 from thence back to Les Sables via Cape Horn, will open. YOU MAY NOT START LEG 2 UNTIL AT LEAST 90 MINUTES AFTER FINISHING LEG 1. The penalty for starting Leg 2 before finishing Leg 1 is NO RANKING. The penalty for starting Leg 2 within 90 minutes of finishing Leg 1 is 5x the time you started too early.
DO NOT START TOO EARLY!
Fair winds and good luck!!
Race #1154
INFO by brainaid.de
Rustler 36 PARTICULARS
WX Updates:
0430 / 1030 / 1630 / 2230
Ranking: GGR
ALT. CLIENT:Classic
Race starts: Jul 01st 10:00 Registration Closed
GO TO RACE
SYC Ranking
Series
Mobile Client
SYC members have the benefit of access to our mobile/lightweight web client!