Online Sailracing!
Sailonline.org is owned and operated by Sailonline NavSim AB, a not for profit, community-owned company.
Sailonline's mission is to offer a superior internet-based sailing and navigation simulation to the global sailing community, whilst ensuring a future of growth and continuous enhancement to benefit its users through financial viability and long term vision.
All Sailonline boats and their properties are purely virtual and do not necessarily reflect real world data.
Sailonline is free for everyone to play and is supported by SYC Memberships.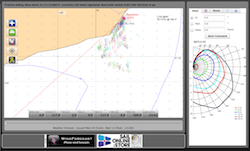 Create your account
News from the blog
Welcome!
Now login with our guest account to view currently running races: Username: guest - Password: guest
PLEASE ONLY REGISTER YOUR OWN USERNAME AND PASSWORD IF YOU INTEND TO RACE.
All times on Sailonline are in UTC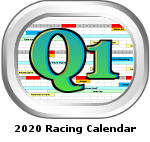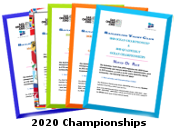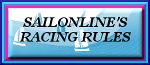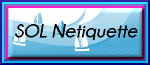 GDPR - General Data Protection Regulations
- Sailonline wishes to reassure all SOLers that it is aware of the regulation changes in relation to the protection of personal data. Sailonline cares about your privacy and will continue to let you control the personal information you provide.
Today a button appeared above the usual "GO TO RACE" button. This new button reads "New HTML5 client" and clicking it brings you to the new HTML5 client. You may have heard the rumours that this new client was under development and will eventually replace the Flash client we are used to. As Flash is being phased out it is becoming increasingly difficult to use sailonline in new browsers, so it is vital to have an alternative. Let me take this opportunity to thank our SOLer ij, who has been responsible for the existence of this new client, brightening the future of sailonline.
We are now making this new HTML5 client available for everyone to use. Be aware that the client is still in a testing phase and that there may still be some bugs and problems with it. The user interface and general functionality are mostly the same as in the Flash client, but you may notice some differences, for example:
There are no contour lines indicating wind strength. The client is not completely finished yet and this is one aspect where work is still being done.
The TWA input field for steering requires a + or - sign. This should prevent some of the accidental tacks we have probably all experienced when we forgot the - sign.
You can monitor multiple chatrooms at the same time. You can now use the chatrooms English and the one for your native language at the same time!
A longer list of changes can be found
here
. Use that chat and forum to talk with each other about using the new client and its new features. Some SOLers already have some experience with it and may be able to give you some tips and tricks. A forum thread for discussion can be found
here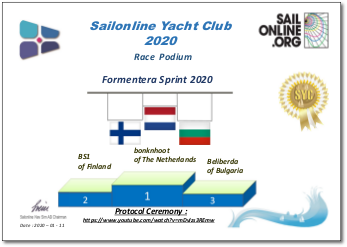 click on results image to see larger
GEFELICITEERD bonknhoot!!!
ONNITTELUT BS1!! ЧЕСТИТО Beliberda!
Race Leaderboard
Reports

Commentary

A short cruise, a good breeze, an idyllic setting and a luxury yacht with an unusually bumpy polar might have provided a tactically very challenging race, if the wind direction had been different. But as it turned out, on the day, the three legs of the course became a beat mostly on starboard, a two-part reach mostly on the deeper angle, and a run, mostly on port gybe.
And thus it was that less than 5 minutes separated the first 30-odd boats home, led in on this occasion by bonknhoot, with BS1 (see his report) and Beliberda in hot pursuit.
Well done all!

click on results image to see larger
FÉLICITATIONS knockando60!!! GEFELICITEERD bonknhoot!! ПОЗДРАВЛЕНИЯ Beliberda!
Race Leaderboard

The A3 - Agage's Around Australia Series was first designed in 2012 following the sudden death of Aaron Gage and our departure from Adelaide back then was set against a background of great sadness. Eight years on and SOLers continue to remember Aaron, almost daily, and we begin our re-running of this epic series (this time with two discards!) sharing fond memories and smiling at what a contribution Aaron made. He would be stoked!
The waters between Adelaide and Melbourne, influenced by the Southern Ocean, can be very tricky indeed, but this time our fleet was steadily blown westwards making the competition for the top spots all the keener! Please congratulate our podium for their success. Good onya!

Races
Next Race: 00d 00h 00m
---
Current Races:
3CR - Caen Channel Craic 2020
This 975 NM course first run in 2011 mixes challenging coastal sailing through the Solent with a tricky triangular course across the Celtic Sea before finishing in Normandy.
You are provided with our excellent "Club Swan 50" to do it!
Race #1320
INFO from brainaid.de
Club Swan 50 Particulars
WX Updates:
0430 / 1030 / 1630 / 2230
Ranking: SYC
ALT. CLIENT:Classic
Race starts: Jan 19th 16:00 Registration Open!
New HTML5 Client GO TO RACE
South Sandwich Islands TIMED Race 2020
No time to stop off for a quick snack as we hit a truly fire and ice trail round volcanoes and a stationary iceberg in this 93nm TIMEDrace. We sail in our VO70_4's on a course provided by NZL_Scotsman.
RE-REGISTER HEREto race again after finishing a run.
Race #1318
INFOby brainaid.de
VO70_v4 Particulars
WX Updates:
0430 / 1030 / 1630 / 2230
Ranking:
TRQ1-TRCH-SUPSOL-SYC
ALT. CLIENT:Classic
REGISTRATION CLOSE: Sunday, 26. January at 22:00 UTC
RACE CLOSE: Sunday, 26. January at 23:00 UTC.
Race starts: Jan 13th 12:00 Registration Open!
New HTML5 Client GO TO RACE
Abu Dhabi to Dondra 2020
Almost exactly five years ago, SOL, shadowing a real live ocean race, set a mighty fleet of honed and updated OD65s off on a gruelling voyage from Abu Dhabi to Sanya on the southern tip of China's Hainan Island. A month later, the race closed with half the fleet still out at sea. This year, this January, we re-enact this race, but are putting in a stop halfway, after about 2000nm, at Sri Lanka's Dondra, with the second leg scheduled to start a month later; both to count towards 2020's OCCH series. Fair winds!
PRIZE: SMPF
Race #1308
INFOby brainaid.de
OD65v3 Particulars
WX Updates:
0430 / 1030 / 1630 / 2230
Ranking:
OCCH – OCQ1 - SUPSOL - SYC
ALT. CLIENT: Classic
RACE CLOSE: Sunday,
January 26 at 2300 UTC.
Race starts: Jan 06th 17:00 Registration Closed
New HTML5 Client GO TO RACE
SYC Ranking
Series
Mobile Client
SYC members have the benefit of access to our mobile/lightweight web client!