Online Sailracing!
Sailonline.org is owned and operated by Sailonline NavSim AB, a not for profit, community-owned company.
Sailonline's mission is to offer a superior internet-based sailing and navigation simulation to the global sailing community, whilst ensuring a future of growth and continuous enhancement to benefit its users through financial viability and long term vision.
Sailonline is free for everyone to play and is supported by SYC Memberships.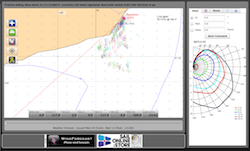 Create your account
News from the blog
Welcome!
Now login with our guest account to view currently running races: Username: guest - Password: guest
PLEASE ONLY REGISTER YOUR OWN USERNAME AND PASSWORD IF YOU INTEND TO RACE.
All times on Sailonline are in UTC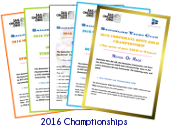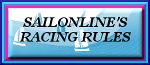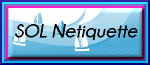 Welcome to the 2016 PIC Insurance Brokers Coastal Classic Yacht Race.
Thirty-five years ago a member of the Auckland Multihull Sailing Association had the idea of racing from the Devonport/Orakei area of Auckland's harbour up the east coast of New Zealand's North Island, to the harbour of Russell, in the tradition of the speedboats of the 1920s. Since then the race from Auckland to Russell has become known the world over as the Coastal Classic and these days is raced in classes with a wide range of prizes on offer - for division winners, for seamanship and even for the littlest boat finishing.
Sailonline is delighted to again host the virtual version of this New Zealand classic race although instead of our trusty Seacarts, this year sees us racing the Young 11 polar.
Sailonline sorely misses SOLer yachtyakka who regularly raced the course on Promise and who had been readying the Pied Piper, BeepBeep for racing this year before his early death. Cast a thought to the skies and yakka's memory as you race up the coast this time.
Entrants
Tracker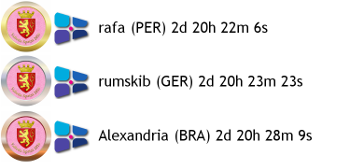 click on results image to see larger
FELICIDADES rafa!!!
HERZLICHEN GLÜCKWUNSCH rumskib!! PARABÉNS Alexandria!
Race Leaderboard
The harbour in Valletta is a splendidly historic setting for the start of any race in the Mediterranean and if the start can be timed with the firing of the noon-day gun, so much the better. Our course takes us on an east-about circuit of several Med islands and brings us back for a welcome finish offshore Valletta. Weather in the "bowl" of the Mediterranean is unpredictable because of the huge range of weather patterns affecting it and, this time, the Sailonline race found itself playing more in light and mercurial zephyrs than a full-on rambunctious gale.
Bravo to our podium and to our winner with the best finishing time thus far in the four runnings of this race. Admittedly this was only the second outing here for our Orange Catamaran but we shaved nearly 14hrs off last year's winning time! Very well done indeed!
Reports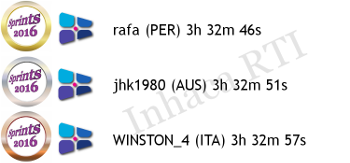 click on results image to see larger
FELICIDADES rafa!!!
GOOD ONYA jhk1980!! CONGRATULAZIONI WINSTON_4
Race Leaderboard
If you take a look at Google Earth you will fast realise that the chances of actually racing yachts in reality at this location is somewhat slim. The shallow tropical waters, flat, sandy-bottomed shallows, are just about navigable in something with very little draught, but, this is Sailonline and we can sail anywhere on water where there are winds! This was a close-fought race with 31 boats arriving within 10 minutes of the winner – one thing is for sure on Sailonline, whatever the race, there is always good competition and friendly rivalry!
Congratulations to our podium three – with just 11 seconds separating them, this was great racing!
Reports


Races
Next Race: 00d 00h 00m
---
Current Races:
A3 2016 - Leg 4 - Sydney to Gold Coast
SOL's gift to AGage's memory is the A3 - Agage's Around Australia Series. This race is Leg 4 of the series - a 385nm run in TP52s from Sydney to the Gold Coast, replicating the course of the famous race organised by the Cruising Club of Australia in July each year.
Race #987
INFO by brainaid.de
TP-52 Particulars
WX Updates:
0430 / 1030 / 1630 / 2230
Ranking: A3 - SYC
ALT. CLIENT:Classic
Race starts: Oct 25th 20:00 Registration Open!
GO TO RACE
Puerto Aguirre PYOC Sprint 2016
We return to the myriad islands off the coast of mainland Chile, this time to a group directly south of the Parque Nacional Isla Magdelena, scattered about the impoverished fishing village of Puerto Aguirre on Isla Las Huichas. Your race is from north to south through or round these islands; take your pick.
Race #978
INFOby brainaid.de
Ostar 35 Particulars
WX Updates:
0430 / 1030 / 1630 / 2230
RANKING:
SPRCH-SUPSOL-SRQ4-SYC
ALT CLIENT: Classic
Race starts: Oct 22nd 17:00 Registration Open!
GO TO RACE
PIC Coastal Classic Yacht Race 2016
With the N Hemisphere sailing season virtually over, racing in New Zealand never stops and as we head into summer here, it is time for the running of this year's iconic N Island coastal race from Auckland to Russell in memory of Steve Alloway, SOLer NZL_yachtyakka.
Race #984
INFO by brainaid.de
Young 11mod Particulars
WX Updates:
0430 / 1030 / 1630 / 2230
Ranking: SYC
ALT. CLIENT:Classic
Race starts: Oct 20th 20:45 Registration Closed
GO TO RACE
Lisboa TIMED Race 2016
This will be the third time that Sailonline is hosting this race, designed by psail, and featuring our very own AC72, this year with a modified polar, to remove the inconsistencies that obtained from psail's and bonknhoot's original interpolation of the limited data issued by the AC 2003 Principal Race Officer in connection with penalties determination. This is a TIMED race, which means you get multiple chances to try out the ramifications of the revisions. Be careful though, the polar remains a handling challenge with major stall-out potential!
Re-register hereto race again after finishing a run
Race #980
INFOby brainaid.de
AC72 Particulars
WX Updates:
0430 / 1030 / 1630 / 2230
Ranking:
TRCH-SUPSOL-TRQ4-SYC
ALT CLIENT: Classic
REGISTRATION CLOSE: 23 October at 2200utc
RACE CLOSE: 23 October at 2300utc
Race starts: Oct 14th 16:00 Registration Open!
GO TO RACE
RTWR 2016 - Leg 2 - Uruguay to New Zealand
The second leg of Sailonline's wrong-way Round the World Race 2016 sees the fleet navigating its way from Punta del Este,Uruguay, down the South Atlantic and across the Pacific to Auckland, New Zealand. For your transit from ocean-to-ocean you may leave Tierra del Fuego to port or to starboard, as you please.
Race #972
INFO from brainaid.de
VO70 Particulars
WX Updates:
0430 / 1030 / 1630 / 2230
Ranking: SYC - SUPSOL - OCQ4 - OCCH - RTWR
ALT. CLIENT:Classic
PRIZE: SMPF
Race starts: Oct 02nd 13:00 Registration Closed
GO TO RACE
SYC Ranking
Series
Mobile Client
SYC members have the benefit of access to our mobile/lightweight web client!