Online Sailracing!
Sailonline.org is owned and operated by Sailonline NavSim AB, a not for profit, community-owned company.
Sailonline's mission is to offer a superior internet-based sailing and navigation simulation to the global sailing community, whilst ensuring a future of growth and continuous enhancement to benefit its users through financial viability and long term vision.
Sailonline is free for everyone to play and is supported by SYC Memberships.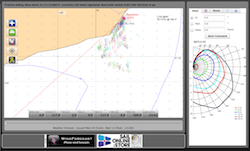 Create your account
News from the blog
Welcome!
Now login with our guest account to view currently running races: Username: guest - Password: guest
PLEASE ONLY REGISTER YOUR OWN USERNAME AND PASSWORD IF YOU INTEND TO RACE.
_____________________________________________________________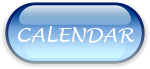 Click to see the current Quarterly Race Calendar
_____________________________________________________________

Race 1 - 8 March 2014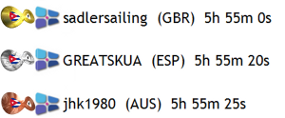 click on results image to see larger
CONGRATULATIONS sadlersailing!!! FELICIDADES GREATSKUA!! GOOD ONYA jhk1980!
Race Leaderboard
Race 2 - 9 March 2014


click on results image to see larger
ONNEKSI OLKOON JakeS!!! CONGRATULATIONS Henrys!! CONGRATULATIONS MustangMark!
Race Leaderboard
The third Sprint double of 2014 got off to a bit of a shaky start with Race 1 as it's not really possible to sprint when the winds are 5kts or less. What should have been a speedy couple of hours round our Cuba infinity loop turned into something a lot longer with several SOLers enjoying tropical beach bbqs before reaching the finish. There were few strategic options in this first of the two races, so our podium three for Race 1 are to be congratulated on their display of fine SOLing skills that brought them to victory.
Race 2 was a whole other ballgame - from the start it was clear that there was going to be stiff competition as the breeze had filled in and while it remained steady, again creating few strategic opportunities, the focus of the fleet was on the front with the slightest overstanding resulting in significant position loss. The lead changed several times during the race and we must applaud our podium three for arriving not only within 4 seconds of each other, but for being the first three out of FORTY-FOUR boats that finished in the first 10 minutes. Amazing result guys!
ATTENTION Top 10 Finishers!!In addition to the trophies on offer for winning the 2014 Championships this year, there are also awards for the best 10 finishers of each race!! Read the Prizes Procedure for all the details and, if you are eligible, make sure to send the requested information to coord@sailonline.org AND src@sailonline.org.
_____________________________________________________________
MESSAGE FROM SOLer JLinc: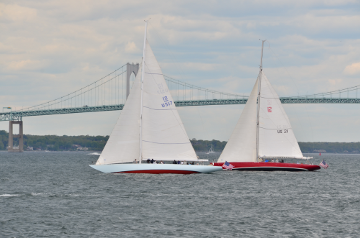 click on image to see larger
CALLING ALL SOLERS INTERESTED IN SAILING 12 METER YACHTS FOR REAL!!!
I am trying to organize an IRL race between 2 – 12 meter yachts in Newport Rhode Island to be held during the 1st week of July this summer, most probably Monday June 30th or Tuesday July 1st.
I have contacted America's Cup Charters out of Newport, RI and they have quoted a great price to charter the boats. This company operates a fleet that includes iconic 12 meters including Intrepid, Weatherly, Freedom, American Eagle & Nefertiti.
The cost for 4hrs of afternoon sailing on 2 boats of our choice will be just under $4,000. If we get 24 people, we will be able to fully crew 2 boats, for under $170 per person. For solers wishing to bring family along with them, Newport & our region has plenty of family activities to offer spouses and kids to keep busy for weeks…. There is also a hotel right next to the dock the dock the boats use. I may be able to get a special rate if there is enough interest. One
To pull this off, I need 24 solers (12 crew for each boat) to commit relatively soon. I have created a thread in the General Discussion Forum, and am setting up a closed group on facebook so those interested can keep in contact. Any soler interested, please email me jlinc58@yahoo.com or contact me on facebook (https://www.facebook.com/john.lincourt.9).
Cheers
John Lincourt

click on image to see larger
_______________________________________________________________

click on results image to see larger
FELICIDADES tejo!!! HERZLICHEN GLÜCKWUNSCH outlaw! CONGRATULAZIONI Neuroman
Race Leaderboard
This race from Portopetri to Cagliari was first raced in 2012 in company with SOLer JuJu who was helping a friend sail yacht Zeno, a Dufour 40, across the Med. That was the first time we had sailed a Dufour 40 but since then it has had a few outings - not the speediest boat in the Sailonline boathouse - but as many of us found out on our way to Sardinia this time, she is perfect for exploring the beaches and bbq spots encountered on route!
No beaches or bbqs for our podium three, however, fighting off stiff competition - 26 boats crossed the finish line in the first 10 minutes! - our three intrepid takers-of-top-spots are to be congratulated on providing the rest of us with a master-class in SOLing! Well done!
_______________________________________________________________
Races
Next Race: 00d 00h 00m
Current Races:
Great Lakes Winter Run 2014
A nice little regatta with X-332s on the Great Lakes in the USA. We sail 459nm from Port Huron across the lakes to Chicago NOTE:Race Start is at 2400 on Monday, 10 March which our server likes to display as 0000 the following day
Race #667
NOR from brainaid.de
X-332 INFO
WX Updates: 0430 / 1030 / 1630 / 2230
RANKING: SYCCH-SYC
ALT. CLIENT: Classic
Race starts: Mar 11th 00:00 Registration Open!
GO TO RACE
Sailonline RTW 2014 - Leg 2 - Uruguay to Australia
Welcome again to Sailonline's recreation of the epic adventure of Steinlager's Whitbread RTW Race of 1989/1990 - this is Leg 2 of 6, from Punta del Este, Uruguay to Fremantle, Australia - 6,736nm
Race #664
NOR from brainaid.de
Steinlager 2 POLAR
WX Updates: 0430 / 1030 / 1630 / 2230
RANKING: OCCH-SYC-SRTW
ALT. CLIENT: Classic
RACING
Race starts: Mar 03rd 21:00 Registration Open!
GO TO RACE
SYC Ranking
Series
Mobile Client
SYC members have the benefit of access to our mobile/lightweight web client!