Online Sailracing!
Sailonline.org is owned and operated by Sailonline NavSim AB, a not for profit, community-owned company.
Sailonline's mission is to offer a superior internet-based sailing and navigation simulation to the global sailing community, whilst ensuring a future of growth and continuous enhancement to benefit its users through financial viability and long term vision.
Sailonline is free for everyone to play and is supported by SYC Memberships.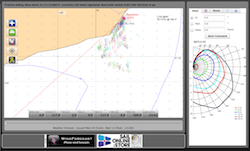 Create your account
News from the blog
Welcome!
Now login with our guest account to view currently running races: Username: guest - Password: guest
PLEASE ONLY REGISTER YOUR OWN USERNAME AND PASSWORD IF YOU INTEND TO RACE.
All times on Sailonline are in UTC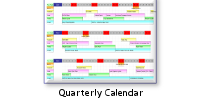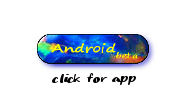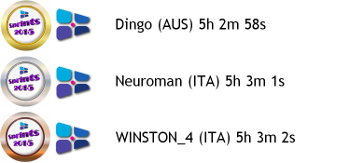 click on results image to see larger
GOOD ONYA Dingo!!! CONGRATULAZIONI Neuroman!! CONGRATULATIONI WINSTON_4!
Race Leaderboard
The second of the two Bay to Bay races on Australia's Fraser Coast is, in reality, just the natural follow-on to the first one for the real trailer-yachts. For Sailonline, however, this second element took on an entirely different role this year as it was part of the Sprint Championship series. The change in tone was palpable with SOLers using all their sailing skill to win – that 12 boats arrived within the first 3 minutes tells you just what a competition it was.
Our podium are to be thanked for all writing reports/logs on their races – they give the rest of us a wee glimpse into the minds of those who succeed on this remarkable wind-navigation platform of ours and highlights just how our new HIRES weather changes the dynamic of sailing, making it almost possible to "see" the wind, as in reality! Bravo guys!
Reports and Analyses



click on results image to see larger
PALJU ÕNNE Tupsu!!! CONGRATULATIONS A2!! GEFELICITEERD bonknhoot!
Race Leaderboard
Sailonline first raced the Bay2Bay duo in 2014 and was introduced to the pleasures and torment of racing within the Fraser coastline without the sand banks! The two races, of which this was the first, look very simple but the local wind effects, reflected this year by our use of the extremely high resolution WRF winds model, makes them a real test of sail-racing skill. Our podium three are to be congratulated for beating off stiff competition to gain the top three spots! Bravo guys!
Reports and Analyses


Races
Next Race: 00d 00h 00m
---
Current Races:
Gibraltar TIMED Race 2015
This TIMED RACE is set at the entrance to the Mediterranean Sea which is a gateway, not just in geography but also in history. There are many legends of the area from the likes of the Phoenicians, Greeks, Romans, Goths, Vandals, and Moors. It is even the last known holdout of the Neanderthals. Our tour starts in the Atlantic and voyages between Africa and Europe and through to the Med. Dare you pass through the gates?
RE-REGISTER HERE to race again after finishing a run
Race #823
Chart by brainaid.de
F-18 INFO
WX Updates: 0430 / 1030 / 1630 / 2230.
RANKING: TRCH-SUPSOL-TRQ2-SYC
ALT. CLIENT: Classic
RACE CLOSE: Saturday, 16 May at 2300utc
Race starts: May 08th 16:00 Registration will open soon
GO TO RACE
South Atlantic Chase 2015
Welcome to the S Atlantic for a chase of 117nm in these cool and ever-changing waters!!
Race #821
Chart from brainaid.de
Santa Cruz 52 POLAR
WX Updates: 0430 / 1030 / 1630 / 2230
Ranking: SYCCH - SUPSOL - SYQ2 - SYC
ALT. CLIENT Classic
Race starts: May 05th 18:00 Registration Open!
GO TO RACE
SWR2014-2015 Leg 6 - Itajaí to Newport
Welcome to the sixth of nine legs of the 2014-2015 Sailonline World Race in a 65 foot ocean racer! We sail from Itajaí to Newport crossing the equator for the last time this series.
Race #817
Chart from brainaid.de
OD65v3 POLAR
WX Updates: 0430 / 1030 / 1630 / 2230
Ranking: SWR1415-OCCH-SUPSOL-OCQ2-SYC
SOL Classic Client
Race starts: Apr 19th 17:00 Registration Open!
GO TO RACE
SYC Ranking
Series
Mobile Client
SYC members have the benefit of access to our mobile/lightweight web client!