Online Sailracing!
Sailonline.org is owned and operated by Sailonline NavSim AB, a not for profit, community-owned company.
Sailonline's mission is to offer a superior internet-based sailing and navigation simulation to the global sailing community, whilst ensuring a future of growth and continuous enhancement to benefit its users through financial viability and long term vision.
All Sailonline boats and their properties are purely virtual and do not necessarily reflect real world data.
Sailonline is free for everyone to play and is supported by SYC Memberships.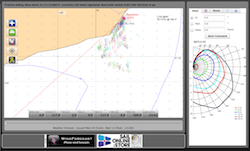 Create your account
News from the blog
Welcome!
Now login with our guest account to view currently running races: Username: guest - Password: guest
PLEASE ONLY REGISTER YOUR OWN USERNAME AND PASSWORD IF YOU INTEND TO RACE.
All times on Sailonline are in UTC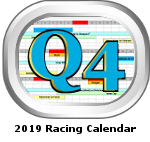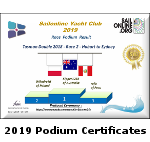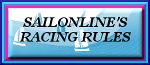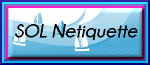 GDPR - General Data Protection Regulations
- Sailonline wishes to reassure all SOLers that it is aware of the regulation changes in relation to the protection of personal data. Sailonline cares about your privacy and will continue to let you control the personal information you provide.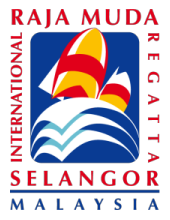 Sailonline is once again returning to Royal Selangor Yacht Club in the virtual version of its Raja Muda International Regatta.
The Raja Muda is the Crown Prince of Selangor, one of nine constitutional monarchies that make up the mainland peninsular territories of the Malaysian Federation. A keen sailor, the Sultan, as he is today, conceived the regatta as a stop-over/feeder to South East Asia's other sailing spectacular, Thailand's Kings Cup. First run in 1989, the Raja Muda has evolved into a full week of racing and entertainment, featuring three overnight passage races, plus 3 days of inshore racing in Penang and Langkawi, all organised by the Royal Selangor Yacht Club in association with the RORC.
Sailonline's virtual yacht on this occasion – racing Leg 1 from Port Klang to Pangkor – is the Beneteau First 44.7. A Beneteau First 44.7, 'Fujin' is entered in this year's race and will be skippered by HH The Raja Muda of Selangor himself. Conditions can be very fickle in the Straits of Mallaca so start practising now.
Sailonline's race is now open for pre-race practice.
Current Entry List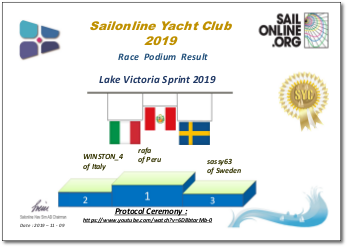 click on results image to see larger
FELICIDADES rafa!!!
CONGRATULAZIONI WINSTON_4!! GRATTIS sassy63!
Race Leaderboard
Reports


Commentary

Ninety-five SOLers eventually made it to the starting line at Kaazi to join Karen and Denys for their evening sail on Lake Victoria. Light zephyrs were vaguely rippling across the water, and more cigarettes than normal were lit to help helmsmen figure out where exactly they were coming from. Thus, by the time the leaders got to Entebee, the lions were well asleep. Nevertheless, as the night progressed into dawn, a total of sixty-eight SOLers made it to the podium party, which erupted spontaneously to celebrate Peru's redoubtable rafa's mightily impressive first-boat-in achievement.
rafa's chasers came in only seconds behind, but, as you will glean from three fine reports (under the buttons above) and from the timelapse (under the banner below), it was always rafa's race. Well done, that man!!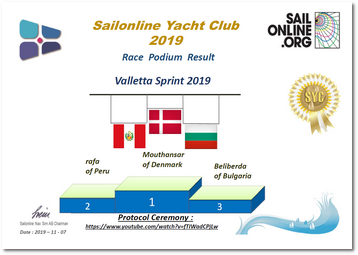 click on results image to see larger
Race Leaderboard
TILLYKKE Mouthansar!!!
FELICITACIONES rafa!! ПОЗДРАВЛЯЕМ Beliberda!
Reports

Timelapse Video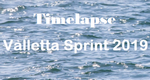 Commentary
Ever since fending off the Ottoman Empire back in the 16th Century, the ceremonial shot of cannon has echoed off the buildings and fortifications of Valetta at changing times of the day. All well and good, but when starting a serious race, online or otherwise, the question can arise "Was that the gun?" and thus inevitably SOL's seventh consecutive running of our always longest sprint of the year saw the odd confused competitor starting late.
It mattered little. A few days of light, shifting winds provided all with plenty of opportunity to make amends, if such was needed, but a winner would out, and our podium three are to be much congratulated for neither needing to make said amends nor ever wandering much off the ideal course.
The podium crossed the line with only 5 minutes between them. Congratulations.

Races
Next Race: 00d 00h 00m
---
Current Races:
Lake Superior Lights 2019
Welcome to the Great Lakes region of North America and to a Sailonline classic "lighthouse" race this time around Lake Superior - starting at Wisconsin Point Light - click here to see some of the other famous lighthouses you will see on-course. This race always proves to be an interesting challenge as the waters and shoreline of Lake Superior are among the most rugged and isolated in the United States!
Race #1296
INFOfrom brainaid.de
SOTO 30 Particulars
NAM_AWIP WX Updates:
0245 / 0845 / 1445 / 2045
Ranking: SYC
ALT. CLIENT: Classic
Race starts: Nov 21st 19:00 Registration Open!
GO TO RACE
Stockholm to St Petersburg 2019
The Gulf of Finland is still ice-free, so board your X-35´s and get ready for a 450nm passage from one great historic Baltic city to another, via a slight detour south. Take care, keep a weather eye. The odd stray submarine or ice-breaker may need to be avoided.
Race #1298
INFO by brainaid.de
X-35 OD Particulars
WX Updates:
0430 / 1030 / 1630 / 2230
Ranking:
SYCCH - SYQ4 - SUPSOL - SYC
ALT. CLIENT Classic
Race starts: Nov 17th 15:00 Registration Open!
GO TO RACE
Raja Muda Selangor International 2019
For the second time, Sailonline has been invited to race in company with the real yachts racing in this year's run from Port Klang to Pangkor. In reality, this is just one race in a full-on week including three overnight passages and three days of inshore racing in the waters of Penang and Langkawi, all organised by the Royal Selangor Yacht Club in association with the RORC.
Race #1295
INFO by brainaid.de
First 44.7 Particulars
WX Updates:
0430 / 1030 / 1630 / 2230
Ranking: SYC
ALT. CLIENT: Classic
RACE CLOSE: Wednesday, 20 November at 2300utc
Race starts: Nov 16th 05:20 Registration Closed
GO TO RACE
Gray Whale Migration Autumn 2019
It is autumn in the N Hemisphere and just as memories of the warmth of summer are fast fading, it is time for SOLers everywhere to get ready to follow the Gray whales in their 4000nm annual migration from feeding grounds in the chilly, but nutrient rich waters of the Bering Sea to the idyllic, warm conditions of Mexico's coast.
PRIZE: SMPF
Race #1290
INFO from brainaid.de
90ft Monohull Particulars
WX Updates:
0430 / 1030 / 1630 / 2230
Ranking:
OCCH-OCQ4-SUPSOL-SYC
ALT. CLIENT:Classic
Race starts: Nov 01st 20:00 Registration Open!
GO TO RACE
SYC Ranking
Series
Mobile Client
SYC members have the benefit of access to our mobile/lightweight web client!