Online Sailracing!
Sailonline.org is owned and operated by Sailonline NavSim AB, a not for profit, community-owned company.
Sailonline's mission is to offer a superior internet-based sailing and navigation simulation to the global sailing community, whilst ensuring a future of growth and continuous enhancement to benefit its users through financial viability and long term vision.
Sailonline is free for everyone to play and is supported by SYC Memberships.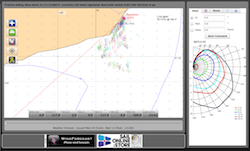 Create your account
News from the blog
Welcome!
Now login with our guest account to view currently running races: Username: guest - Password: guest
PLEASE ONLY REGISTER YOUR OWN USERNAME AND PASSWORD IF YOU INTEND TO RACE.
All times on Sailonline are in UTC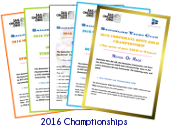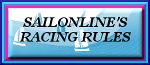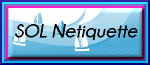 Current Ocean Race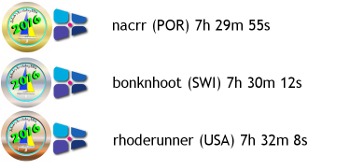 click on results image to see larger
PARABÈNS nacrr!!! GEFELICITEERD bonknhoot!! CONGRATULATIONS rhoderunner!
Race Leaderboard
Sailonline wouldn't have come into being without its two Founders. This is the annual celebration of the birthday of one of them, Jakob, which is raced in Sailonline's homewaters – from the Revengegrundet Lighthouse to a bay close by Jakob's home. Beer and BBQ is on offer at the finish and during the race itself, Jakob can frequently be seen darting among the islands in a speedboat with wittles and grog for all! The race itself is a lovely challenge, requiring SOLers to plot a slalom course through the many islets of the Swedish archipelago and this year, like always, the fleet split into several groups right from the start.
Our podium are to be congratulated on their prowess – only 10 boats arrived within the first 10 minutes so to be the best of these is pretty special. Well done, guys! Reports and Analyses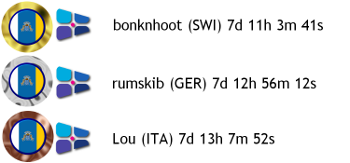 click on results image to see larger
GEFELICITEERD bonknhoot!!! HERZLICHEN GLÜCKWUNSCH rumskib!! CONGRATULAZIONI Lou!
Race Leaderboard
First run in 2011, by turns the Santa Monica Ron Miel Regatta is fun, challenging and exasperating. A clever design from SOLer TheHorn, the course introduces us to the Canary Islands – that most favoured holiday destination group of islands off the coast of Africa. Run in late Spring when the regional winds can be extremely fickle, so close attention needs to be paid to weather updates. Our podium, as is so often the case, provided the fleet with a masterclass in the art of sail navigation – its no wonder that many find their real-world skills honed by their experience on SOL!
As is his custom TheHorn has provided a prize for this race of a bottle of the local speciality rum, Guajiro and, together with TheAlice, will be donating to UNICEF for each boat that crosses the finish - thank you for your generosity guys!
Finally, Many Congratulations Podium! You had some stiff competition, with 17 boats arriving within the first 10 minutes. Nicely done!
Reports and Analyses


To celebrate the commencement of Draken Harald Hårfagre's 'Expedition America', Sailonline is conducting our own virtual race in support of the venture. Our race will cover the first leg of the expedition from Haugesund, Norway to Reykjavik, Iceland.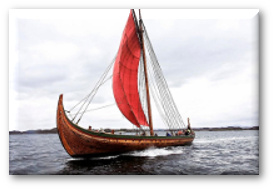 Draken Harald Hårfagre - Photo courtesy of Draw Events
Draken Harald Hårfagre will leave her home port in Haugesund, Norway on 24 April 2016 and sail off for a great challenge across the North Atlantic Ocean. The aim is to explore and relive one of the most mythological sea voyages – the first transatlantic crossing, and the Viking discovery of the New World more than a thousand years ago. The project will create cross-border meetings and inspire people to go beyond the horizon in a modern Viking saga. Along the traditional route, the ship will pass historical Viking settlements at Shetland, Faroe Islands, Iceland and Greenland. Upon reaching the American continent, Expedition America 2016 will sail on visting ports in Canada and USA.
More about Draken Harald Hårfagre and the 'Expedition America' on their website: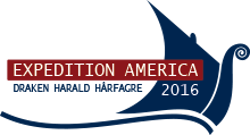 And don't miss regular updates on:
the official Facebook page
and
the public group Facebook page
Sailonline's Race: Sailonline will be racing our own Viking Longship from Haugesund, Norway to Reykjavik, Iceland starting on Sunday, 24 April.
Sailonline's longship was last used in 2012 for the virtual reenactment of the Lindisfarne Raid 0f 793AD. The polar of the Sailonline Longship is based directly on the work done by the Viking Ship Museum at Roskilde on Havhingsten fra Glendalough an interpretation/replica of the "Skuldev 2" find. "Sea Stallion" has done extensive sea trials and several major cruises, and the museum has put a great collection of teaching resources online. At 100 ft, the Sailonline longship is just 14 feet shorter than Draken Harald Hårfagre and true to form, rowing is incorporated into the polar when the wind drops below 2 knots. It will be interesting to see who arrives in Reykjavik first.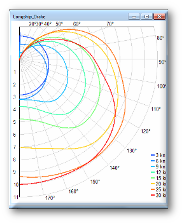 The Sailonline race is open for practice and starts on 24 April at 1300utc.

Races
Next Race: 00d 00h 00m
---
Current Races:
Bay2Bay 2016 - Leg2
Barbie, party, where's my J80? Anchored!? Did Garry ferry us ashore? Where is he? When's the start and where are we going? Urangan, 23.3nm?? Aha, see below.
Race #927
INFO from brainaid.de
J-80 INFO
WX Updates: 0430 / 1030 / 1630 / 2230
Ranking: SPRCH - SUPSOL – SRQ2 - SYC
ALT. CLIENT:Classic
Race starts: Apr 30th 23:00 Registration Open!
GO TO RACE
Bay2Bay 2016 - Leg 1
To sail this event IRL in a few weeks' time, your yacht must be trailable and "strongly built, watertight, capable of withstanding solid water, properly rigged, fully seaworthy and meeting the standards of the Yachting Association Special Regulations and the requirements of Queensland Transport, Marine Safety Queensland, Queensland Boating and Fisheries Patrol and Queensland Water Police". We're entering J80s; is that alright then?
Race #926
Chart from brainaid.de
J-80 INFO
WX Updates: 0430 / 1030 / 1630 / 2230
Ranking: SYC
ALT. CLIENT:Classic
PRIZE: SMPF
Race starts: Apr 30th 00:10 Registration Open!
GO TO RACE
Viking Longship Race to Iceland 2016
Draken Harald Hårfagre is a replica viking longship about to sail from Norway to America. In celebration of this magnificent endeavour, Sailonline is racing the first leg, from Haugesund, Norway, to Reykjavik, Iceland in our own Longship. Let us sail in the wake of history on this epic adventure!
Race #929
INFO from brainaid.de
Longship DrakePOLAR
WX Updates: 0430 / 1030 / 1630 / 2230
Ranking: SYC
ALT. CLIENT:Classic
Race starts: Apr 24th 13:00 Registration Open!
GO TO RACE
Melbourne to Osaka Prelude 2016
Welcome to a 5,500nm race from Melbourne, Australia, in the Southern hemisphere, to Osaka, Japan, in the Northern hemisphere – this is the 2016 Prelude to the main event which will run in reality in 2018. This is your virtual opportunity to test navigation and routing skills!
Race #924
INFO from brainaid.de
Class 40 INFO
WX Updates: 0430 / 1030 / 1630 / 2230
Ranking: SYC - SUPSOL - OCQ2 - OCCH
ALT. CLIENT:Classic
PRIZE: SMPF
Race starts: Apr 03rd 09:00 Registration Closed
GO TO RACE
SYC Ranking
Series
Mobile Client
SYC members have the benefit of access to our mobile/lightweight web client!