13 September 2017

The Czech Offshore Yachting Association Authority (ČANY - a World sailing member) is delighted to welcome Sailonline for the first time to the southern shores of the Baltic and the 2017 running of the ČANY LANEX Offshore Cup. The event sees the real and virtual fleets race a 300nm course across the Baltic sea – starting and finishing off the N German coast, close to marina Kühlungsborn. Conventionally raced in standard mono hull boats, with limited LOA ranging from 35 to 38 ft, the organisers will always consider opening another class if there is keen interest and a request to do so.
The event emphasises the development of basic seamanship skills which are not common among those living in a land-locked country, such as the Czech Republic.
- working with charts, pilots, boat electronic, self-evaluating meteorology and sea state situation, planning and handling terrestrial water navigation as well as an offshore course
- sailing in all conditions while taking overall responsibility for the vessel and crew, taking into consideration its capabilities and status to ensure safety
- coping with long-term crew load and planning good man power allocation
- looking after a boat's material and equipment while preventing damage to them and minimising the risk of having to retire from racing.
PRIZES
- Podium Winner - CANY Tee-shirt from CANY
- Podium #2 - 3m SYC Membership from CANY
- Podium #3 - CANY Burgee from CANY
3m SYC Membership to the first non-SYC Member to finish sponsored by Sailonline Race Committee.
The race starts on Monday, 18 September at 0700utc and the Sailonline virtual event will be opening for pre-race practice shortly.
Here are two videos from the 2015 event to give you a taster of what to expect: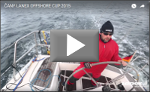 Races
Next Race: 00d 00h 00m
---
Current Races:
PEP Sprint 2017
Eddystone Lighthouse marks a nasty patch of rocks about 10 nm SSW of the approach to Plymouth. With the prevailing winds generally out of the SW in this part of the world, chances then are this race departing from inner Plymouth harbour, is going to be a beat out to the Light, requiring inter alia the avoidance of a very substantial breakwater, followed by a run to the finish out on open water. Perhaps 18 nm as the crows flies, and therefore, even as your FinnGulf 43 flies, a quickie.
Race #1096
INFOby brainaid.de
Finngulf 43 Particulars
WX Updates:
0430 / 1030 / 1630 / 2230
RANKING:
SPRCH-SUPSOL-SPRR3-SYC
ALT CLIENT: Classic
Race starts: Nov 25th 10:00 Registration will open soon
GO TO RACE
Yates Cup 2017
RAYC welcomes Sailonline to the 2017 running of this Category 3+ race from Auckland around the Hauraki Gulf and challenges us to pit our skills against the real fleet who use the course as training for larger offshore events.
Race #1093
INFOfrom brainaid.de
Beneteau First 44.7 Particulars
WX Updates: 0430 / 1030 / 1630 / 2230
Ranking: SYC
ALT. CLIENT:Classic
Race starts: Nov 23rd 21:00 Registration Open!
GO TO RACE
Lake Superior Lights 2017
Sailonline loves lighthouses and our classic race around the famous lights of Lake Superior is a grand tour of 572nm . With fickle weather worldwide, this could be interesting!
Race #1092
INFOfrom brainaid.de
First47.7 Particulars
NAM_AWIP WX Updates:
0245 / 0845 / 1445 / 2045
Ranking: SYC
PRIZE: SMPF
ALT. CLIENT: Classic
RACE CLOSE: Thursday, 23 November at 2300utc
Race starts: Nov 17th 18:00 Registration Closed
GO TO RACE
SWR 17/18 Leg 2 - Lisbon to Cape Town
The second of eleven legs of the 2017/18 Sailonline World Race takes us from Lisbon to Cape Town!
In this leg we must catch the Trade Winds, avoid the Azores High, pick the thinnest spot in the Doldrums to go through, then avoid the St. Helena High and catch the Westerly Storm Track that will get us to Cape Town
The southern race boundary has been set at 51°S to mark the Antarctic Ice Exclusion Zone
Race #1095
INFOfrom brainaid.de
OD65v3 Particulars
WX Updates: 0430 / 1030 / 1630 / 2230
Ranking: OCCH-OCQ4-SUPSOL-SWR-SYC
ALT. CLIENT:Classic
Race starts: Nov 05th 14:00 Registration Open!
GO TO RACE
SYC Ranking
Series
Mobile Client
SYC members have the benefit of access to our mobile/lightweight web client!