13 September 2017

The Czech Offshore Yachting Association Authority (ČANY - a World sailing member) is delighted to welcome Sailonline for the first time to the southern shores of the Baltic and the 2017 running of the ČANY LANEX Offshore Cup. The event sees the real and virtual fleets race a 300nm course across the Baltic sea – starting and finishing off the N German coast, close to marina Kühlungsborn. Conventionally raced in standard mono hull boats, with limited LOA ranging from 35 to 38 ft, the organisers will always consider opening another class if there is keen interest and a request to do so.
The event emphasises the development of basic seamanship skills which are not common among those living in a land-locked country, such as the Czech Republic.
- working with charts, pilots, boat electronic, self-evaluating meteorology and sea state situation, planning and handling terrestrial water navigation as well as an offshore course
- sailing in all conditions while taking overall responsibility for the vessel and crew, taking into consideration its capabilities and status to ensure safety
- coping with long-term crew load and planning good man power allocation
- looking after a boat's material and equipment while preventing damage to them and minimising the risk of having to retire from racing.
PRIZES
- Podium Winner - CANY Tee-shirt from CANY
- Podium #2 - 3m SYC Membership from CANY
- Podium #3 - CANY Burgee from CANY
3m SYC Membership to the first non-SYC Member to finish sponsored by Sailonline Race Committee.
The race starts on Monday, 18 September at 0700utc and the Sailonline virtual event will be opening for pre-race practice shortly.
Here are two videos from the 2015 event to give you a taster of what to expect: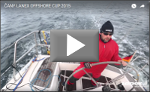 Races
Next Race: 00d 00h 00m
---
Current Races:
Sail Around Turkey 2019
Welcome to one of Sailonline's iconic races, where our fleet races the length of the Turkish coastline. This is a 1,372nm race from Hopa (the easternmost point of the Turkish Black Sea coast) to Iskenderun (the easternmost point of Turkey's Mediterranean coast).
Race #1279
INFOfrom brainaid.de
Sailonline_Falkun Particulars
WX Updates:
0430 / 1030 / 1630 / 2230
Ranking: SYC
ALT. CLIENT:Classic
Race starts: Aug 20th 14:00 Registration Open!
GO TO RACE
hmm's Delivery 2019
When, back in 2014, SOLer hmm went to Kiel in Germany and bought himself a very fine First 36.7, it came complete with the challenge of how to get her home to Helsinki, Finland. With summer fast approaching and press-ganging progressing slowly, SOL decided to help out with moral support and in the end nearly 200 SOLers accompanied him and his crew on the 588nm trip. A big success! Today hmm still sails his yacht all summer long on his home waters of the Gulf of Finland. So, five years on, let's re-enact his passage and get over there to join him as fast as we can, in our very quick Ker 40s on this occasion.
Race #1271
INFO by brainaid.de
Ker 40 PARTICULARS
WX Updates:
0430 / 1030 / 1630 / 2230
Ranking:
SYCCH – SYQ3 – SUPSOL – SYC
ALT. CLIENT:Classic
Race starts: Aug 15th 14:00 Registration Open!
GO TO RACE
Aden to Goa 2019
Europeans are mainly familiar with the history of how spices arrived in that continent from far away places, but the trade in spices from Goa to Aden predates the modern era as is detailed here. Sailonline is reversing this route and making it an eastbound yacht race of about 1700nm across the Arabian Sea for our 21st century Sunfast yachts! Fair winds and may the aroma of spices bring you safely to your destination!
PRIZE: SMPF
Race #1255
INFOfrom brainaid.de
Sunfast 3600 Particulars
WX Updates:
0430 / 1030 / 1630 / 2230
RANKING:
OCQ3-OCCH-SUPSOL-SYC
ALT. CLIENT: Classic
Race starts: Aug 12th 16:00 Registration Open!
GO TO RACE
Auckland to Russell 2019
Welcome to New Zealand and the iconic annual race up the east coast of North Island from Auckland to Russell. Racing conditions can be mixed - from flat out spinnaker rides, speedy reaching and even dying breezes before sunrise! On arrival thirsty yachties will find a traditional welcome of bacon butties and rum, before doing it all again.
This is a TIMEDrace.
RE-REGISTER HEREto race again after finishing a run
Race #1278
INFO by brainaid.de
Riptide 50 Particulars
WX Updates:
0430 / 1030 / 1630 / 2230
Rankings:
TRCH-TRQ3-SUPSOL-SYC
ALT. CLIENT:Classic
REGISTRATION CLOSE:
Wednesday, 21. August at 22:00 UTC.
RACE CLOSE:
Wednesday, 21. August at 23:00 UTC
Race starts: Aug 07th 12:00 Registration Open!
GO TO RACE
SYC Ranking
Series
Mobile Client
SYC members have the benefit of access to our mobile/lightweight web client!