13 September 2017

The Czech Offshore Yachting Association Authority (ČANY - a World sailing member) is delighted to welcome Sailonline for the first time to the southern shores of the Baltic and the 2017 running of the ČANY LANEX Offshore Cup. The event sees the real and virtual fleets race a 300nm course across the Baltic sea – starting and finishing off the N German coast, close to marina Kühlungsborn. Conventionally raced in standard mono hull boats, with limited LOA ranging from 35 to 38 ft, the organisers will always consider opening another class if there is keen interest and a request to do so.
The event emphasises the development of basic seamanship skills which are not common among those living in a land-locked country, such as the Czech Republic.
- working with charts, pilots, boat electronic, self-evaluating meteorology and sea state situation, planning and handling terrestrial water navigation as well as an offshore course
- sailing in all conditions while taking overall responsibility for the vessel and crew, taking into consideration its capabilities and status to ensure safety
- coping with long-term crew load and planning good man power allocation
- looking after a boat's material and equipment while preventing damage to them and minimising the risk of having to retire from racing.
PRIZES
- Podium Winner - CANY Tee-shirt from CANY
- Podium #2 - 3m SYC Membership from CANY
- Podium #3 - CANY Burgee from CANY
3m SYC Membership to the first non-SYC Member to finish sponsored by Sailonline Race Committee.
The race starts on Monday, 18 September at 0700utc and the Sailonline virtual event will be opening for pre-race practice shortly.
Here are two videos from the 2015 event to give you a taster of what to expect: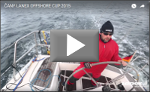 Races
Next Race: 00d 00h 00m
---
Current Races:
Caspian Chilov Chiller 2019
So here we are on the shores of the Caspian Sea in December. Ice is breaking up along the beach and the sheets grind over each other. Further North,the sea is wholly frozen over. Undaunted, clad in thermal suits, balaclavas, ski gloves and insulated Dubarry's, and with the space heater on down below, we invite you to venture out for a brisk 28nm race in Linjett 33s, round Chilov island and back home to Gurgan harbour. Don't dawdle!
Race #1300
INFOby brainaid.de
Linjett 33 Particulars
WX Updates:
0430 / 1030 / 1630 / 2230
Ranking:
SPRCH - SRQ4 - SUPSOL - SYC
ALT. CLIENT: Classic
Race starts: Dec 14th 18:00 Registration Open!
GO TO RACE
Yates Cup TIMED Race 2019
Welcome to a replication of the shortened 2017 edition of this Category 3+ race from Auckland around the Hauraki Gulf which, on this occasion is being run in the form of a TIMEDRACE.
Also, we are pleased to introduce you to a brand-new arrival in the Sailonline boathouse, namely the MC 38. Be sure to check out its "Particulars".
Race #1306
RE-REGISTER HERE to race again after finishing a run.
Race #1306
INFOfrom brainaid.de
MC 38 Particulars
WX Updates:
0430 / 1030 / 1630 / 2230
Ranking:
TRQ4-TRCH-SUPSOL-SYC
ALT. CLIENT:Classic
Race starts: Dec 10th 12:00 Registration Open!
GO TO RACE
Christmas(W) to Christmas(E) Island 2019
Welcome to Sailonline's race to Christmas!
5,827nm in Volvo 70s provides a sailing adventure for the run up to the festive season. Our race takes us from Christmas Island in the Indian Ocean to Christmas Island in the Pacific – how many of you knew there were two?! Many routing options so please have fun! Fair winds!
Race #1303
INFO by brainaid.de
Volvo 70_v4 Particulars
WX Updates:
0430 / 1030 / 1630 / 2230
RANKING: OCCH-OCQ4-SUPSOL- SYC
PRIZE: SMPF
ALT. CLIENT: Classic
Race starts: Nov 26th 16:00 Registration Open!
GO TO RACE
SYC Ranking
Series
Mobile Client
SYC members have the benefit of access to our mobile/lightweight web client!