31 August 2018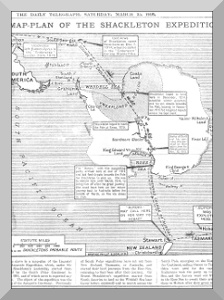 click image to see larger map
Between 1914 and 1917 Sir Ernest Shackleton completed one of the outstanding navigational feats of that century. 76Trombones has compiled this splendid Series in 2011 for SOL and it has sat on the Race Proposals shelf for far too long.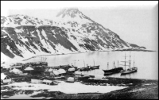 Shackleton and his crew left South Georgia in Endurance (SOL are using a Tall Ship Class B) in November 1914 with the intention of crossing the Antarctic continent - allied with a support party on the Aurora laying food depots from the New Zealand side. The Endurance reached the Weddell Sea in January 1915. This is
leg 1
of our four race series.

Endeavour then continued through and in pack ice towards Elephant Island, between January and October 1915. Although records indicate that this leg was mostly spent with the Endurance trapped and drifting in ice we shall be sailing this
leg 2
in our Tall Ship Class B. Endurance eventually succumbed to the ice pack in November 1915. The ship's crew then had to resort to the lifeboats and the whaler they had salvaged from Endurance.
In
leg 3
of the series (November – December 1915) our crew will be sailing these three small boats to Elephant Island. We will be using our Drake Longship which is the nearest polar that SOL possesses with an ability both to row directly into light winds in a calm and an ability to sail off wind when it blows. (Remember you can anchor at TWA=0 if needs must!)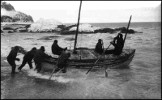 On 24th April 1916 Shackleton with five crew set off on the James Caird (the whaler) from Elephant Island for South Georgia some 800 miles away with rations for just four weeks. Once again SOL will be using our Drake Longship polar for this
leg 4
. On 10th May 1916, after some inspired navigation, Shackleton's boat landed on South Georgia. After eight days of recuperation Shackleton and two of the crew walked north for 36 hours across South Georgia to safety at Stromness whaling station from whence they initiated recovery of the remaining crew on the south shore. It took four attempts to rescue the remaining crew on Elephant Island and all were recovered on 30th August 1916 onto a Chilean steam tug. The crew arrived back in England in 1916 to hear news of World War 1 and Shackleton returned in 1917 after an American lecture tour.
Richard/Go4iT
Chair - SRC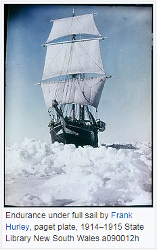 Races
Next Race: 00d 00h 00m
---
Current Races:
Pacific NW Inshore 2019
Welcome to a 137nm SOL Classic, from Seattle to Vancouver, past historic Port Townsend, home of the famous wooden boat festival, then on past Whale Watch Park where there is often a pod of orca whales to be seen, continuing on round and through the beautiful San Juan Islands Nature Reserve and then up into the Strait of Georgia for a finish in English Bay. Enjoy it all!
Race #1229
INFO at brainaid.de
Elan 410 PARTICULARS
WX Updates:
0430 / 1030 / 1630 / 2230
Ranking: SYC
ALT. CLIENT:Classic
Race starts: Apr 25th 21:00 Registration Open!
GO TO RACE
Hong Kong to Puerto Galera 2019
Welcome all to SOL's fourth race in this year's twelve race SYC Championships, and to another prestigious buddy-up with RHKYC for their inaugural Hong Kong to Puerto Galera ocean race. 650nm as the red-footed booby flies, and for our Santa Cruz 52's just a quick dash with the sheets more than likely well-eased.
Race #1227
INFOby brainaid.de
Santa Cruz 52 Particulars
WX Updates:
0430 / 1030 / 1630 / 2230
Ranking:
None
ALT. CLIENT:Classic
RACE CLOSE: Thursday,
April 25 at 2300 UTC.
Race starts: Apr 17th 04:20 Registration Closed
GO TO RACE
Boston to Plymouth TransAt 2019
Sailonline first raced between Plymouth and Boston in 2008, but it was in 2009 that the course was reversed, creating our classic Boston to Plymouth route. Usually sailed as a TIMED TransAt, this time we are racing as a fleet. Crossing the North Atlantic in N Hemisphere Spring can be a challenging enterprise and now, in this era of increasing climate instability, traditional routes may not prove to be the best! Have fun deciding your strategy!
Race #1245
NORfrom brainaid.de
90ft Monohull Particulars
WX Updates:
0430 / 1030 / 1630 / 2230.
RANKING: None
ALT. CLIENT: Classic
Race starts: Apr 15th 20:00 Registration Closed
GO TO RACE
Golden Globe Race 2018 - Leg 2 Storm Bay to Les-Sables d'Olonne
Welcome to Leg 2 of Sailonline's virtual version of the 2018 Golden Globe Race. After a brief respite in Storm Bay, Tasmania, of a minimum of 90 minutes after arrival, we are now racing across the Pacific, round Cape Horn and home to Les-Sables d'Olonne.
DO NOT START TOO EARLY
If you raced Leg 1 then you MUST wait 90 minutes before starting this leg. The penalty for starting Leg 2 before finishing Leg 1 is NO RANKING. The penalty for starting Leg 2 within 90 minutes of finishing Leg 1 is 5x the time you started too early.
Race #1181
INFO by brainaid.de
Rustler 36 PARTICULARS
WX Updates:
0430 / 1030 / 1630 / 2230
Ranking: GGR
ALT. CLIENT:Classic
Race starts: Sep 15th 12:00 Registration Open!
GO TO RACE
SYC Ranking
Series
Mobile Client
SYC members have the benefit of access to our mobile/lightweight web client!