13 September 2021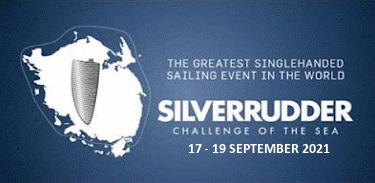 For the sixth year Sailonline is delighted to be partnering with Denmark's Svendborg Amatør Sejlklub for the annual challenging inshore race circumnavigating the Danish island of Funen - "Silverrudder - Challenge of the Sea". Since 2012 this has become the world's largest single-handed yacht race.
The 2021 registration list shows a total of 439 boats among which are 20 Seascape 27/Beneteau First 27s and these 20 will be direct competition for Sailonline's own First 27 solo polar. Sailonline's race will be opening on 14 September at 08:30 UTC for pre-race practice and will start with the real Silverrudder fleet's Seascape (First) 27's on Friday 17 September 2021 at 08:30 UTC.
The winner of Sailonline's race this year will be awarded a brand new Gerber Multitool: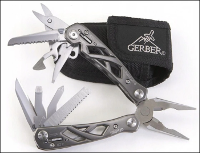 donated by SOLer WRMirekd, in memory of our indomitable Danish SOLer Bimmer whose absence is sorely missed and who was for several years Sailonline's personal representative in the real race hub in Svendborg.
Entrants
Race Tracker


Races
Next Race: 00d 00h 00m
---
Current Races:
Brisbane to Noumea 2021
G'day and welcome to Brisbane for the start of our well known tropical waters race – 835nm across the Coral Sea from Brisbane to Noumea on our First 47.7!
Race #1505
INFOby brainaid.de
First 47.7PARTICULARS
WX Updates:
0430 / 1030 / 1630 / 2230
Ranking: SYC
Race starts: Sep 24th 01:00 Registration Open!

GO TO RACE
Silverrudder 2021
Sailonline welcomes you to our sixth "buddy-up" with "Silver Rudder - Challenge of the Sea" around the Danish island of Funen. With shallow waters and strong currents this 125nm inshore race IRL truly is a challenge, but online too, light and variable hires WRF winds often make it a tricky affair. One of three regattas around Funen each year, this race is the only one (and the biggest worldwide) for single handed racing. Will our First (Seascape) 27 be a match for the real fleet's Seascape 27s? Time will tell!

It is imperative that you read AND understand these special Starting Conditions for SILVERRUDDER 2021:
Starting Conditions!!
FIRST PRIZE: Gerber Multitool
donated by WRmirekd
in memory of Bimmer

Race #1485
INFO
from brainaid.de
First 27
PARTICULARS
WX Updates:
0430 / 1030 / 1630 / 2230
Ranking: SYC
Race starts:
Sep 17th 08:30
Registration Open!
GO TO RACE
SOL's Bermuda Triangle TIMED Race 2021
First raced in 2017 and inspired by America's Cup racing in Bermuda this is a fun triangular course of 90nm. Let's see what our trusty Open 60s can do in this TIMED race .
RE-REGISTER HERE to race again after finishing a run
Race #1506
INFO by brainaid.de
Open 60 PARTICULARS
WX Updates:
0430 / 1030 / 1630 / 2230
RANKING:
TRQ3 - TRCH - SUPSOL - SYC
RACE CLOSE: Sunday,
26 September at 23:00 UTC
Race starts: Sep 13th 12:00 Registration Open!

GO TO RACE
Carib Rum Run 2021



Welcome to the Caribbean and Sailonline's 2021 Pirate Name PRIZE race, running with Bart's Bash and ahead of International Talk Like a Pirate Day on 19 September. This is a 1759nm slalom through the rum islands of the Caribbean in our glorious superyacht Falkun. Our mission is to collect barrels from the region's distilleries and carry them to the rum-parched beaches of Cancun, Mexico. Join SYC before race end and yer scurvy maggots can disguise yer boat for this race only with a pirate name!
Race #1504
INFO by brainaid.de
Falkun PARTICULARS
WX Updates:
0430 / 1030 / 1630 / 2230
Ranking: SYC
Race starts: Sep 11th 17:00 Registration Open!

GO TO RACE
PAC6 Elfin Cove Alaska to Kaneohe Hawaii 2021
Welcome to the penultimate leg of our grand Pacific odyssey - this time the 2389nm from Elfin Cove back south to the beautiful Kaneohe Bay in Hawaii, racing on the Volvo70v4.
PRIZE: SMPF
Race #1500
INFOby brainaid.de
Volvo70v4 PARTICULARS
WX Updates:
0430 / 1030 / 1630 / 2230
Ranking: PAC6-OCQ3-OCCH-SUPSOL-SYC
RACE CLOSE: Friday,
September 24 at 2300 UTC.
Race starts: Sep 07th 20:00 Registration Closed

GO TO RACE
CCA Delivery Cruise 2021 - Newfoundland to Newport RI


Welcome back to virtual cruising. This time our cruise starts from Conception Bay, Newfoundland and finishes in Newport RI. You may start at any time after 1800utc on 29 August, to arrive in Newport RI before 1800utc on 30 September.
Race #1503
INFO by brainaid.de
Santa Cruise 52 PARTICULARS
Passport Cruise 40 PARTICULARS
WX Updates:
0430 / 1030 / 1630 / 2230
RANKING: NONE
Race starts: Aug 29th 18:00 Registration Open!

GO TO RACE
SYC Ranking
Series
Mobile Client
SYC members have the benefit of access to our mobile/lightweight web client!