Board
»
Sailonline Yacht Club
» Golden Globe Races 2018 - Seat Of The Pants commitment
Posted by
Go4iT






Posts

98

Registered at

2011-03-14 23:58:15

Inviting SOLers to experience 'old school' sailing 1968 style.

SRC is inviting SOLers to commit to emulating the real racers in this 50th year anniversary of Robin Knox Johnson's voyage in Suhaili by committing to race your similar SOL boat (Rustler 36) with no outside assistance, i.e. _NOA, for the feeder, fleet and timed races. See what they have to experience whilst still availing yourself of confirmed six-hour weather (be most grateful as the real sailors do not have even that benefit), dry clothes, a warm and steady bunk, hot food, showers, a country walk to the pub, library etc. and some company etc.!

As a RETRO Race, for the Golden Globe, generally speaking only equipment that was available to Robin Knox Johnston on Suhaili in 1968 may be used. That means NO GPS, Chart plotters, electronic wind instruments, electric autopilots, electronic log, iPhone, satellite phones, digital cameras, computers, cd players, pocket calculators electronic clocks and watches, water makers, carbon fibre, Kevlar, spectra etc… so it is back to film cameras, cassette tapes, sextants, wind up clocks, trailing logs and Dacron sails, wind vanes and typewriters.

Suhaili was a slow, sturdy 32ft double-ended ketch based on a William Atkins ERIC design. She was heavily built of teak and carried no computers, GPS, satellite phone nor water-maker, and Robin completed the challenge with no outside assistance or aid of modern day shore-based weather routing advice. He had only a wind-up chronometer and a barograph to face the world alone, and caught rainwater to survive.

Let us see how we match up to Sir Robin and those brave enough to go out to sea and accept the challenge. Whilst SOL is unable to totally mirror the course for the real racers (see

http://goldengloberace.com/the-route/

) SOL is substantially sailing the same course after a feeder leg and then in a fleet race ,including the 90 minute stopover in Storm Bay Tasmania, followed by a Timed race back to Les Sables d'Olonne.

Please add your boat name below in a response to this post as a record of your commitment to sail Seat Of The Pants (SOTP) for the feeder and then the whole race of about 300 days!

Richard/Go4iT

Chair - SRC

--- Last Edited by Go4iT at 2018-04-15 15:45:37 ---

Posted by
SeaBiscuit






Posts

4

Registered at

2015-08-08 00:04:54

I will be sailing SOTP, as I always do. Although I prefer to call it MBO = My Brain Only.

I hope there are more races like this so I can see how I compete against other non-routers.

THanks,
SeaBiscuit

Posted by
Rod






Posts

388

Registered at

2010-06-24 22:30:48

Total agreement! I sail SOTP all the time, not because I am old-fashioned, but because I am 84 and need to keep the "old grey cells" churning away at problems---like the wind and weather!
It is just too easy to stop thinking...and then you stop living.

If it breaks, it's not strong enough--if it doesn't, it's too heavy.

Posted by
Jan van der Puil






Posts

62

Registered at

2013-08-06 21:35:15

I DECLARE I will sail SOTP/NOA (No Outside Assistance). I will not:
use routers (of any make or type),
use spreadsheets or even calculators,
use other external aids made avaIlable to our community by SOLers such as BrainAid, AGage, Kipper1258 and kroppyer.
I may use:
a sliderule, a straight edge and prints of the SOL polar diagram (but probably not).
THIS WILL BE A NEW EXPERIENCE FOR ME, BUT I DO NOT EQUATE IT TO SWITCHING ON MY BRAIN.

Posted by
JB






Posts

305

Registered at

2013-03-07 08:54:34

So it's "retro".
Ok.

I'll sail it like the first time I SOLed along.

João/psail

Posted by
Go4iT






Posts

98

Registered at

2011-03-14 23:58:15

My proposal so I had better suffer alongside the rest of you!

Posted by
Rod






Posts

388

Registered at

2010-06-24 22:30:48

It is not suffering! It is exercising your OWN brain, rather than relying on the previous exercise of someone else's brain...
Just consider it a Gift from SOL!

If it breaks, it's not strong enough--if it doesn't, it's too heavy.

Posted by
fastpassage39






Posts

24

Registered at

2009-10-29 05:45:46

I will also be a SOTP sailor for these races. The irl sailors will not have routers, electronic/computer tools. With honorable intent, lets level the playing 'field' as much as possible. I encourage all to accept the challenge.



Posted by
Patrick70119






Posts

16

Registered at

2012-08-08 09:57:08

I'm in!

"It Aint Over Till The fat lady Sings No Matter How Young you are"

Posted by
LastCall276






Posts

5

Registered at

2017-10-22 00:48:27

I accept your challenge sir. I vow to race this race SOTP.
Races
Next Race: 00d 00h 00m
---
Current Races:
AWKR 2020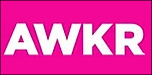 The Australian Women's Keelboat Race is a 27nm round the cans race in Port Phillip Bay to celebrate and promote women's sailing in Australia.
Race #1355
INFO
by brainaid.de
First 27
Particulars
WX Updates:
0430 / 1030 / 1630 / 2230
Ranking: SYC
ALT. CLIENT:
Classic
Race starts:
Jun 07th 07:00
Registration Open!
New HTML5 Client
GO TO RACE
Estonian Islands Sprint 2020
Lao and Peerni are two tiny towns with a combined population of little more than 50 souls at the end of the Tostamaa peninsula on the coast of the Gulf of Riga. A ferry departsfrom Lao's harbour, Munalaiu, for the islands of Manilaid and Kihnu across the water, where the permanent resident count is a factor 10 higher. Inwinter the ferry doesn't run and you can drive across the ice to the islandsinstead, but in June beach tourism swells demand, so mind the commercialtraffic, SOLers, as you race this 24nm circumnavigation in handsome Linjett 40s!  
Race #1343
INFOby brainaid.de
Linjett 40Particulars
 WX Updates:
0430 / 1030/ 1630 / 2230 
RANKING:
SPRCH-SUPSOL-SPRQ2-SYC
ALT. CLIENT:Classic
Race starts: Jun 06th 17:00 Registration will open soon
New HTML5 Client GO TO RACE
Migaloo Migration 2020
For many years, SOL has followed the migrations of the Pacific gray whale along the western coast of North America from its northern feeding grounds to its southern breeding grounds off Mexico. Down under in the far opposite corner of the Pacific, Migaloo, the white fella, and his humpback whale kin, exhibit exactly the same (or diametrically opposite) migratory habits between feeding grounds in Antarctic waters and breeding grounds off the coast of Queensland, Australia. We followed Migaloo's springtime track north for the first time in 2019 and this year we repeat the experience, now in 60ft Trimarans. Only 3200 nm. If a whale can do it, so can you!
PRIZE: SMPF
Race #1344
INFOby brainaid.de
60ft Trimaran Particulars
WX Updates:
0430 / 1030 / 1630 / 2230
Ranking:
OCCH-OCQ2-SUPERSOL-SYC
ALT. CLIENT:Classic
Race starts: Jun 05th 17:00 Registration Open!
New HTML5 Client GO TO RACE
A3 2020 Leg 6 - Airlie Beach to Cairns
SOL's gift to AGage's memory is the A3 - Agage's Around Australia Series. This race is Leg 6 of the series - a 295nm sprint in Seacart 30 Trimarans from Airlie Beach, inside the Great Barrier Reef up to Cairns.
Race #1353
INFO by brainaid.de
Seacart 30 Particulars
WX Updates:
0430 / 1030 / 1630 / 2230
Ranking: A3 - SYC
ALT. CLIENT: Classic
RACE CLOSE: Friday, 5th of June at 23:00 UTC
Race starts: Jun 01st 18:00 Registration Closed
New HTML5 Client GO TO RACE
SYC Ranking
Series
Mobile Client
SYC members have the benefit of access to our mobile/lightweight web client!