Online Sailracing!
Sailonline.org is owned and operated by Sailonline NavSim AB, a not for profit, community-owned company.
Sailonline's mission is to offer a superior internet-based sailing and navigation simulation to the global sailing community, whilst ensuring a future of growth and continuous enhancement to benefit its users through financial viability and long term vision.
All Sailonline boats and their properties are purely virtual and do not necessarily reflect real world data.
Sailonline is free for everyone to play and is supported by SYC Memberships.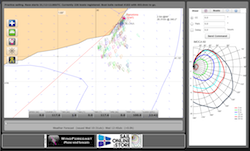 Create your account
News from the blog
Welcome!
Now login with our guest account to view currently running races: Username: guest - Password: guest
PLEASE ONLY REGISTER YOUR OWN USERNAME AND PASSWORD IF YOU INTEND TO RACE.
All times on Sailonline are in UTC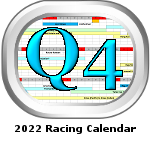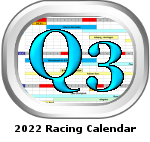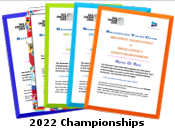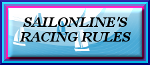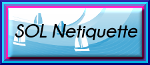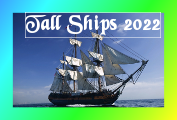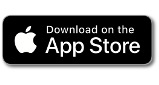 GDPR - General Data Protection Regulations - Sailonline wishes to reassure all SOLers that it is aware of the regulation changes in relation to the protection of personal data. Sailonline cares about your privacy and will continue to let you control the personal information you provide. More info here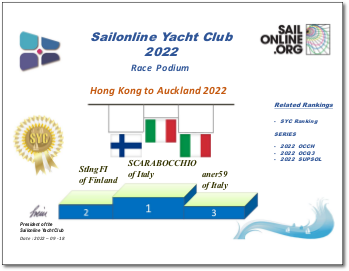 click on results image to see larger
CONGRATULAZIONI SCARABOCCHIO!!! ONNITTELUT StIngFI!!
CONGRATULAZIONI Aner59!
Race Leaderboard
Commentary
A little more than 6000nm in a little less than 18 days, that's an average 18kt over the ground, hour after hour, through doldrums, against prevailing winds, but also of course with the wind abeam and abaft to make up ground. Some going, but our by now veteran maxi is a 100ft overall and as the Dutch expression goes "Lengte loopt"!

And in the end, it was veterans too, no three, with a combined SOL-age of 33, who graced the podium, led by the most veteran of them all, SCARABOCCHIO. Magnifico!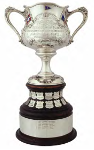 Sailonline is delighted to announce that it will be partnering with Ocean Racing Club of Victoria, for the running of the Melbourne to Devonport "Rudder Cup" Race 2022 which starts in Melbourne, Australia, on Sunday, October 28, at 16:00AEDT (05:00UTC).

The Rudder Cup is Australia's oldest ocean race and the 5th oldest organised ocean yacht race in the world, pre-dating the Fastnet by nearly 20 years and the Sydney Hobart by nearly 40 years.

It was in 1907 when Thomas Fleming Day, editor of the American magazine "Rudder," first wrote to his friend, the Commodore of the Geelong Yacht Club, T. A. Dickson, suggesting a race across Bass Strait to Tasmania in order to promote the sport of yachting. Day struck a trophy worth 60 guineas, a fortune at the time, as a prize for the winner. It is a tribute to all sailors that 113 years later, yachts are still racing the 195nm across Bass Strait for the honour of winning the Rudder Cup.

The Sailonline virtual race will open for practice on 21 October at 05:00UTC, to enable everyone to learn the ropes in time to be competitive.
Race Tracker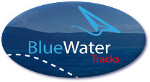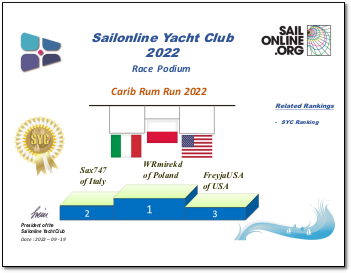 click on results image to see larger
GRATULACJE WRmirekd (Davy Scoundrel Dunkin)!!!
CONGRATULAZIONI Sax747!! CONGRATULATIONS FreyjaUSA (Satisfaction)!
Race Leaderboard
Commentary
Carib Rum Run was dreamed up in 2010 as a way for racers to have some fun while racing as keenly as ever and has been raced close to/over International Talk Like a Pirate Day ever since! It is also used as a way to promote membership of the Sailonline Yacht Club (SYC) by encouraging members to join SYC and change their name, for this race only, to a piratical one! Sailonline is entirely free to its racers and is run by volunteers, so the only source of income to keep its servers and website "afloat" is by these memberships.
This year 110 crews took part in the race, including 16 under the pirate flag. The hardships of shipping increased by the greed of consuming rum taken on board from Caribbean distilleries meant that only 74 crews delivered their heavily tarnished cargo to Cancun. The rest chose great fun and BBQ on numerous islands.The race itself was a good one, with winds giving the fleet some reasonable challenges and a few tricky decisions.
Our podium three are to be congratulated as they led the top racers to the finish - scurvy lily-livered rum-soaked swash-buckling miscreants one and all!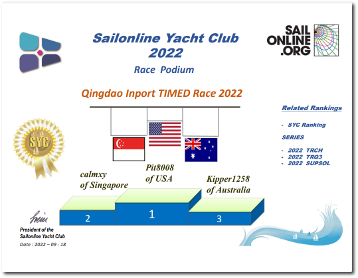 click on results image to see larger
CONGRATULATIONS Pit8008!!!
CONGRATULATIONS calmxy!! CONGRATULATIONS Kipper1258!
Race Leaderboard
Commentary
Sailonline expresses their sincere condolences to the Qingdaonese as Typhoon Muifa quite literally struck the city of Qingdao. From a Timed Race perspective however, the winning run was almost certainly going to be set by using the winds and wind shift of Muifa. Apart from Muifa and 18 September PM UTC, the winds were light and variable during the 2 week window.
A total of 173 completed attempts of this course were made by 80 skippers in the allotted 2 weeks; a summary of attempts is provided here. As Typhoon Muifa approached Qingdao, it was necessary to pay attention to its movement, as each Wx showed a significantly different typhoon path and hence optimal run to make. With rapidly changing conditions, all the eventual top 10 runs started in a 30 minute window centered on 15 September, 11.30am UTC and much depended on how well the roundings were made. But it was Pit8008 who not only perfected those roundings, but even slightly tweaked their path between wp1 and wp2 to gain those precious few seconds over the other podium sitters calmxy and Kipper1258. Congrats!

Races
Next Race: 00d 00h 00m
---
Current Races:
Lord Howe 2022




SOLers and their Santa Cruz 52s are invited to join the Gosford Sailing Club in this 412nm race to Lord Howe Island.
The island is considered one of the most beautiful islands in the Pacific - part of one of just four island groups to be inscribed on UNESCO's World Heritage list for the global significance of its natural beauty and heritage. Located in the Tasman Sea between Australia and New Zealand, administratively it is part of the Australian state of New South Wales.
Race #1626
INFO by brainaid.de
Santa Cruz 52 PARTICULARS
WX Updates:
0430 / 1030 / 1630 / 2230
Ranking:
ARQ4 - ARCH - SUPSOL - SYC
Race starts: Oct 08th 04:00 Registration Open!

GO TO RACE
Galway Redux TIMED Race 2022
As we last did in 2017, we come to Galway for another TIMED race. Starting from Acaill Bheag, we sail around the coast of County Galway for around 90nm to finish in Galway City. While the weather is generally mild, it gets the occasional severe windstorm which is key to setting a quick time in our Seacart 30s. Feel free to try as much as you want - that is, once you have brought your boat to Galway City first.
RE-REGISTER HERE to race again after finishing a run
Race #1618
INFO by brainaid.de
Seacart 30 PARTICULARS
WX Updates:
0430 / 1030 / 1630 / 2230
Ranking:
TRQ4 - TRCH - SUPSOL - SYC
RACE CLOSE: Sunday, 16 October at 23:00 UTC
Race starts: Oct 03rd 12:00 Registration Open!

GO TO RACE
Round Britain and Ireland 2022
We invite you to participate in the 1780 nm race according to the clockwise movement around Ireland, Scotland, Shetland Islands and England. We will have four waters: the North Atlantic Ocean, the Celtic Sea, the North Sea, La Manche Channel. Each of them has its own specific navigation conditions but we will not exchange them here. Watch out for cyclones forming in the vicinity of Iceland and wandering in the south - east. The wind speed at this time of year can reach up to 40 kts and even more. Let's hope that sailing experience and our Sunfast3600 will safely lead us to the finish line.
Race #1625
INFO by brainaid.de
Sun Fast 3600 PARTICULARS
WX Updates:
0430 / 1030 / 1630 / 2230
Ranking: SYC
Race starts: Oct 01st 18:00 Registration Closed

GO TO RACE
SYC Ranking
Series
Mobile Client
SYC members have the benefit of access to our mobile/lightweight web client!