9 September 2017
Once a year for the past seven years around the date of International Talk Like a Pirate Day (19 September) a Piratical frenzy overtakes SOLers. Racing a modern yacht polar we change our names, start speaking pirate lingo and race around the islands of the Caribbean during hurricane season while visiting several of the amazing rum distilleries of the region in our Carib Rum Run PRIZE Race. It is tremendous fun and while our navsim skills may not improve that much during the course of the event, our ability to talk like a pirate surely does! Sailonline's race this year starts on 13 September at 1000utc and will open shortly for pre-race practice.
Since the death of Andrew "Bart" Simpson in San Francisco in 2013 and the subsequent founding of the Andrew Simpson Sailing Foundation in his memory, commemorated every year by a global day of sailing, known as Barts Bash in early September, we also promote this sailing charity during this race. Bart's Bash has just announced that funds raised this year will go towards projects in the Caribbean islands recently devastated by extreme weather.
The Carib Rum Run is always a PRIZE race and this year there are two prizes.
1. To the race winner will go a Nauticalia replica of Captain Cook's Chart Magnifier, donated by RainbowChaser: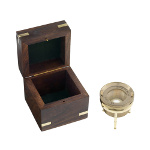 2. To the first non-SYC member to finish will go the prize of a one-year membership of SYC sponsored by the Sailonline Yacht Club under this year's SYC Membership Pay Forward scheme (anyone interested in being a sponsor in this wonderful scheme please contact coord@sailonline.org).
JOIN THE SYC TO RACE WITH A PIRATE NAME:
SYC Members only may change or modify their SOL boatname to something more piratical for the duration of this race! All info is here . Such a boatname change for this one race will not change your login credentials or affect your SYC rankings. You may, of course, join SYC at any time before race finish!
Useful Links
Talk Like a Pirate.com
How to Talk Like a Pirate
Pirate Name Generator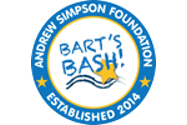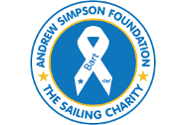 Races
Next Race: 00d 00h 00m
---
Current Races:
Fremantle to Bali 2022
It is time for a revival of one of Australia's iconic races, the 1427 nm long "Fremantle to Bali" race, and it's considered to be a true test of seamanship.
Last raced in 2021 Super Maxi 100, we will do it this year in a Sun Fast 3300 which is considerably slower!
PRIZE: SMPF
Race #1632
INFOby brainaid.de
Sunfast 3300 PARTICULARS
WX Updates:
0430 / 1030 / 1630 / 2230
Ranking:
OCQ4 - OCCH - SUPSOL - SYC
Race starts: Dec 04th 06:00 Registration Open!

GO TO RACE
Baker Lake Ice Race 2022
Up north, it's Winter, so time to put your skates on, but first you'll have to airfreight them, your carbon spars, your mylar sails and your DN hull to Baker Lake, for a 109nm race, the first of 4 (3 to count) at high speed before the ice melts! Well inside the Arctic Circle, this is a cold, cold place, where the wind is rarely benign. No Performance Loss, so put your goggles on, wrap up well, and try to get round as quick as you can!
Race #1615
INFO by brainaid.de
DN PARTICULARS
WX Updates:
0245 / 0845 / 1445 / 2045
RANKING: DN - SYC
Race starts: Dec 03rd 15:00 Registration Open!

GO TO RACE
Christmas Is (Pac) to Christmas Is (Ind) 2022
Two waypoints, start and finish, and between them 5827 NM of two oceans. Not much time if we want to sit at the Christmas Eve table. You will need to maintain an average speed of over 10 knots, so prepare your Volvo70s well and choose the best of the many possible routes. Hands up everyone who knew there were TWO Christmas Islands?! OK, maybe you have sailed this Sailonline course before... but it's time to get ready for the 2022 challenge of racing between Christmas Island in the Pacific to Christmas Island in the Indian Ocean! Please have fun! Fair winds!
Race #1629
INFO by brainaid.de
Volvo70 PARTICULARS
WX Updates:
0430 / 1030 / 1630 / 2230
Ranking: SYC
Race starts: Dec 01st 18:00 Registration Open!

GO TO RACE
The Three Kings Race 2022
The Three Kings Offshore Race is a 520 nm challenge, in Farr 38s, from Auckland (Orakei) up and around the Three Kings Islands and then back to Auckland finishing where you started. Manawa Islands (Three Kings) are a group of 13 uninhabited islands about 25 nm northwest of Te Rerenga Wairua aka Cape Reinga. They're also about 250nm due north of Auckland, known also as the world's best diving and fishing locations (although hopefully, you won't be fishing too much during the race, or diving for that matter) and it is just a beautiful yet rugged place that is a must see for anyone who loves the oceans.
Race #1628
INFO by brainaid.de
Farr 38 PARTICULARS
WX Updates:
0430 / 1030 / 1630 / 2230
Ranking: SYC
RACE CLOSE: Tuesday,
December 6 at 2300 UTC.
Race starts: Nov 27th 16:00 Registration Closed

GO TO RACE
SYC Ranking
Series
Mobile Client
SYC members have the benefit of access to our mobile/lightweight web client!