13 March 2018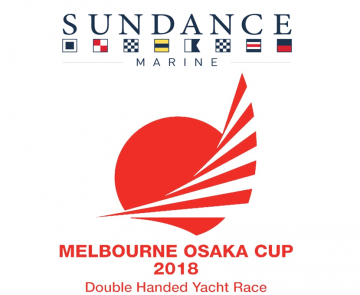 After two years of 'practice', Sailonline.org is pleased to team up with the organisers of the Sundance Marine Melbourne Osaka Cup 2018 Double Handed Yacht Race to bring the virtual version of the race to armchair navigators around the world. Time to race against the real fleet.
The Melbourne to Osaka Yacht Race is a 5,500 nautical mile 2 handed yacht race - one of the longest two handed yacht races in the world and the only one running from the southern hemisphere to the northern hemisphere. It encounters multiple weather systems and seasons as it crosses the Pacific ocean. The course takes the competitors into Bass Strait, up the east coast of Australia into the southeast tradewinds then through the doldrums on the equator. It then heads into the northeast tradewinds to the finish in the port of Osaka.
The race, first held in 1987 to commemorate the 120th anniversary of the opening of the Port of Osaka, is held approx. every four years to celebrate the City of Melbourne and the City of Osaka sister city relationship. The 2018 event coincides with the 40th anniversary of this relationship and is a collaborative effort of three yacht clubs:
Sandringham Yacht Club - the Melbourne Host
Ocean Racing Club of Victoria - administering the on-water activities, &
Osaka Hokko Yacht Club - the Osaka Host
For the virtual Sundance Marine Melbourne Osaka Cup 2018, Sailonline will be using the polar of a Jeanneau Sunfast 3600 yacht. There are three Sunfast 3600s entered in the main fleet starting on Sunday, March 25th including 'Kraken', 'Mister Lucky' and 'Maverick' sailed by Sailonline regular Rod 'Roddo' Smallman.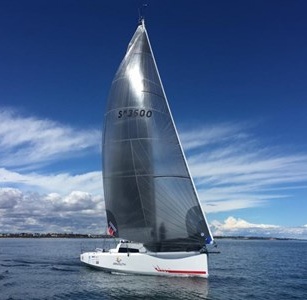 Sunfast 3600 Maverick
The Sailonline race is now open for pre-race practice to enable everyone, especially newcomers, to learn the ropes in time to be competitive.
Gill Australia has, once again, generously donated prizes for the placegetters in the Sailonline.org Virtual Melbourne to Osaka 2018. Prizes will be from the Gill Official Event Merchandise. Details to follow.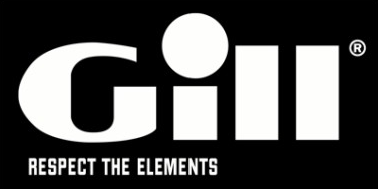 Tracker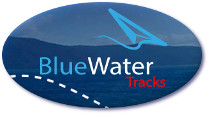 Sailonline thanks Blue Water Tracks for their help.

Races
Next Race: 00d 00h 00m
---
Current Races:
Fremantle to Bali 2022
It is time for a revival of one of Australia's iconic races, the 1427 nm long "Fremantle to Bali" race, and it's considered to be a true test of seamanship.
Last raced in 2021 Super Maxi 100, we will do it this year in a Sun Fast 3300 which is considerably slower!
PRIZE: SMPF
Race #1632
INFOby brainaid.de
Sunfast 3300 PARTICULARS
WX Updates:
0430 / 1030 / 1630 / 2230
Ranking:
OCQ4 - OCCH - SUPSOL - SYC
Race starts: Dec 04th 06:00 Registration Open!

GO TO RACE
Baker Lake Ice Race 2022
Up north, it's Winter, so time to put your skates on, but first you'll have to airfreight them, your carbon spars, your mylar sails and your DN hull to Baker Lake, for a 109nm race, the first of 4 (3 to count) at high speed before the ice melts! Well inside the Arctic Circle, this is a cold, cold place, where the wind is rarely benign. No Performance Loss, so put your goggles on, wrap up well, and try to get round as quick as you can!
Race #1615
INFO by brainaid.de
DN PARTICULARS
WX Updates:
0245 / 0845 / 1445 / 2045
RANKING: DN - SYC
Race starts: Dec 03rd 15:00 Registration Open!

GO TO RACE
Christmas Is (Pac) to Christmas Is (Ind) 2022
Two waypoints, start and finish, and between them 5827 NM of two oceans. Not much time if we want to sit at the Christmas Eve table. You will need to maintain an average speed of over 10 knots, so prepare your Volvo70s well and choose the best of the many possible routes. Hands up everyone who knew there were TWO Christmas Islands?! OK, maybe you have sailed this Sailonline course before... but it's time to get ready for the 2022 challenge of racing between Christmas Island in the Pacific to Christmas Island in the Indian Ocean! Please have fun! Fair winds!
Race #1629
INFO by brainaid.de
Volvo70 PARTICULARS
WX Updates:
0430 / 1030 / 1630 / 2230
Ranking: SYC
Race starts: Dec 01st 18:00 Registration Open!

GO TO RACE
The Three Kings Race 2022
The Three Kings Offshore Race is a 520 nm challenge, in Farr 38s, from Auckland (Orakei) up and around the Three Kings Islands and then back to Auckland finishing where you started. Manawa Islands (Three Kings) are a group of 13 uninhabited islands about 25 nm northwest of Te Rerenga Wairua aka Cape Reinga. They're also about 250nm due north of Auckland, known also as the world's best diving and fishing locations (although hopefully, you won't be fishing too much during the race, or diving for that matter) and it is just a beautiful yet rugged place that is a must see for anyone who loves the oceans.
Race #1628
INFO by brainaid.de
Farr 38 PARTICULARS
WX Updates:
0430 / 1030 / 1630 / 2230
Ranking: SYC
RACE CLOSE: Tuesday,
December 6 at 2300 UTC.
Race starts: Nov 27th 16:00 Registration Closed

GO TO RACE
SYC Ranking
Series
Mobile Client
SYC members have the benefit of access to our mobile/lightweight web client!