23 May 2021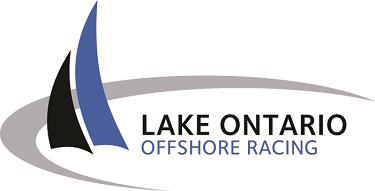 Sailonline is delighted to announce that it will be partnering with Lake Ontario Offshore Racing (LOOR) to run virtual versions of three of their popular races raced on Lake Ontario. LOOR is a not-for-profit organisation and is run by volunteers drawn from several yacht clubs around Lake Ontario with the aim of delivering the best races throughout the sailing season while also complying with the Clean Regatta rules of Sailors for the Sea.
Sailonline will be racing its Beneteau First 36.7 for all three races:
(1) Susan Hood Trophy Race (June): An overnight fully-crewed 75nm circuit around the west end of Lake Ontario. Run annually every year since 1955 (except 2020, of course) the race is affectionately referred to as 'the coolest race on the lake" and offers a brisk opening to the race season in Ontario.
(2) Lake Ontario 300 Challenge (July): A 300 Nautical Mile figure-eight circumnavigation of Lake Ontario. Since 1990, the LO300 has been a main event for offshore racing on the great lakes and as, probably, the longest freshwater race in the world the course vists the Niagara River, the gateway to the St.Lawrence Seaway at Main Duck Island in the Thousand Islands, and a customs-free visit to the American shoreline of Lake Ontario in New York State
(3) LOSHRS Race #4 (August): A 100 miler race that runs the west end of Lake Ontario, from PCYC to Burlington via Toronto Islands, then to the Niagara River entrance and back to to PCYC.
Each of Sailonline's virtual versions of these real races will open several days before race start to allow practice on-course - the techniques for sailing on Sailonline are the same for all races so all LOOR members, friends and family are invited to start racing for free on Sailonline today!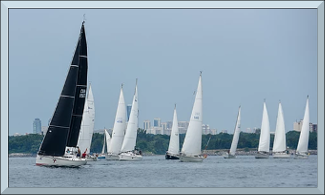 Races
Next Race: 00d 00h 00m
---
Current Races:
The Three Kings Race 2022
The Three Kings Offshore Race is a 520 nm challenge, in Farr 38s, from Auckland (Orakei) up and around the Three Kings Islands and then back to Auckland finishing where you started. Manawa Islands (Three Kings) are a group of 13 uninhabited islands about 25 nm northwest of Te Rerenga Wairua aka Cape Reinga. They're also about 250nm due north of Auckland, known also as the world's best diving and fishing locations (although hopefully, you won't be fishing too much during the race, or diving for that matter) and it is just a beautiful yet rugged place that is a must see for anyone who loves the oceans.
Race #1628
INFO by brainaid.de
Farr 38 PARTICULARS
WX Updates:
0430 / 1030 / 1630 / 2230
Ranking: SYC
Race starts: Nov 27th 16:00 Registration Open!

GO TO RACE
Stockholm to St Petersburg 2022
Are you ready to race this course of about 431nm across the Baltic and into the Gulf of Finland, from one great historic city Stockholm to another St Petersburg?
The Gulf of Finland is still ice‑free, so board your J‑122s and prepare. Take care and keep a weather eye. The odd stray submarine or ice‑breaker may need to be avoided.
Race #1627
INFO by brainaid.de
J-122 PARTICULARS
WX Updates:
0430 / 1030 / 1630 / 2230
Ranking:
ARQ4 - ARCH - SUPSOL - SYC
RACE CLOSE: Wednesday,
November 30 at 2300 UTC.
Race starts: Nov 22nd 16:00 Registration Open!

GO TO RACE
Raja Muda Selangor International 2022
Sailonline is delighted to be able to offer online sailors an opportunity to once again compete in the Port Klang to Pangkor opening overnight race of the Raja Muda Selangor International Regatta Week, organised by the Royal Selangor Yacht Club in association with the RORC. As in previous years, Sailonline is making its fleet of First 47.7 yachts available to competitors for the 75nm trip.
Race #1614
INFO by brainaid.de
First 44.7 PARTICULARS
WX Updates:
0430 / 1030 / 1630 / 2230
Ranking: SYC
RACE CLOSE: Saturday,
November 26 at 2300 UTC.
Race starts: Nov 19th 08:00 Registration Closed

GO TO RACE
SOL around Vancouver Island 2022
Designed by SOLer fastpassage39, we will round Vancover Island, tackling tight channels and open water which our Dufour 40s will love. With some luck, we should be able to complete this delightful 525nm course in around a week, just in time for opening day at the nearby world-famous Whistler Blackcomb ski resort!
Race #1621
INFO by brainaid.de
Dufour 40 PARTICULARS
WX Updates:
0430 / 1030 / 1630 / 2230
Ranking:
SYC
RACE CLOSE: Monday,
28 November at 2300 UTC
Race starts: Nov 16th 20:00 Registration Closed

GO TO RACE
SYC Ranking
Series
Mobile Client
SYC members have the benefit of access to our mobile/lightweight web client!