3 September 2022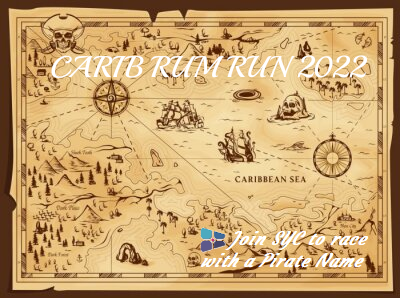 We are mere days away from Sailonline's annual Caribbean Pirate Fest – an opportunity for SYC members to change their boatname to something piratical, for this race only, and to fill our General chat column with pirate-speak! (arr, that be lingo yer varmint!). This will be the 12th year of this fun event and as ever, you are all invited to participate, even if you aren't a member of SYC, but as Sailonline's only source of income is SYC memberships, perhaps now is the time to join!
Racing round the Caribbean, picking up barrels of rum from several distilleries as we go, and allegedly delivering them to Cancun Mexico is our mission – this year our beautiful "tall ship" is our impressive multi-masted superyacht, Falkun.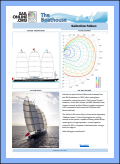 SO JOIN THE SYC AND RACE WITH A PIRATE NAME:
SYC Members only may request that their SOL boatname is changed to something piratical for this race! All info is here. Such a boatname change for this one race will not change your login credentials or affect your SYC rankings. You may join SYC at any time before race finish and have your name changed!
Useful Links:
Talk Like a Pirate.com
How to Talk Like a Pirate
Pirate Name Generator

Races
Next Race: 00d 00h 00m
---
Current Races:
Buenos Aires to Rio 2023



This year's second ARCH series race will run from Buenos Aires, Argentina to Rio de Janeiro, Brazil on a route designed by SOLer Vida_Maldita (under his former alias of zero) in 2013. This is a replica of a classic triennial race of 1200nm, first run in 1947. More information about this IRL race can be found here.
So, Bemvindo/Bienvenidos in this coastal classic and prepare your 90ft Monohulls well.
Race #1662
INFO by brainaid.de
90ft Monohull PARTICULARS
WX Updates:
0430 / 1030 / 1630 / 2230
Ranking:
ARQ1 - ARCH - SUPSOL - SYC
Race starts: Feb 01st 18:00 Registration Open!

GO TO RACE
Up Helly Aa 2023
A-OI!!! The cry should soon be ringing out in the streets of Lerwick as the Guizer Jarl and his crew, along with the other teams in the Up Helly Aa parade complete their preparations for the biggest fire festival in Europe. As is Sailonline's tradition, we shall be racing the 383nm from Aberdeen to Lerwick to (virtually) take part in the Up Helly Aa festivities there which take place for the first time since 2020 on Tuesday, 31 January. SAILING NOTE: Gruney may be approached from any direction but must be passed for rounding purposes as indicated on the chart.
Race #1660
INFO by brainaid.de
Elan 410 PARTICULARS
WX Updates:
0430 / 1030 / 1630 / 2230
Ranking: SYC
Race starts: Jan 28th 11:00 Registration Open!

GO TO RACE
Sinbad Surveys Arabia 2023
Sinbad Al-SOL'er invites you to race him on seven epic voyages (5 to count), not entirely in line with those of his illustrious ancestor Al-Sail'or described in the 1001 Nights, and totally out of line with those voiced over by Brad Pitt in Sinbad - The Seven Seas, commencing with a survey of Arabia, from the island kingdom of Bahrain all the way to Aqaba, there where, in 1917, after a desperate forced march, TE Lawrence, Sherif Nasir and Auda abu Tayi routed the Ottomans. Instead of camels through the sand, though, we'll voyage the c 3000nm across the sea on IMOCA 60's.
Race #1636
INFOby brainaid.de
IMOCA 60 v2 PARTICULARS
WX Updates:
0430 / 1030 / 1630 / 2230
Ranking: SYC - SVS
RACE CLOSE: Tuesday,
January 31 at 2300 UTC.
Race starts: Jan 09th 09:00 Registration Closed

GO TO RACE
SYC Ranking
Series
Mobile Client
SYC members have the benefit of access to our mobile/lightweight web client!