Board
»
Sailonline Race Committee
»
Race proposals
» Sušac X 2
Posted by
srce






Posts

5

Registered at

2021-02-22 21:50:22

Strategically interesting race. It's is always interested where to pass on Pakleni islands. Very light winds, especially in the start and finish in front City of Split.

100NM, Split-Sušac-Split - Croatia
Seascape 18

It's also a famous real race that starts 04-06 June



--- Last Edited by srce at 2021-04-15 15:14:49 ---

Posted by
Zorba777






Posts

67

Registered at

2020-06-06 08:22:54

Hi srce,

Good work, for what is your first race proposal (I believe). That's how it's done.

A few remarks.

It could boost your chances of the proposal getting on the calendar (race committee decides that), if you post a link to website of the real event (in Croatian is ok); or even better, if that organisation would agree to partner up with SOL for this race.

Because we have SOLers in all timezones the start will be middle of night for some of us. If I read your kmz correctly there are 4 buoys to round right after start. That will be difficult to do on DC and not lose out time on those who can do it manually in daytime.

Seascape18 is a locally made boat and was used in the Bora race. With 100NM this is like a long sprint race or a short multi-day race. If winds are often very slow at Split then a faster boat would probably be better. That's a small problem to solve, of course

I see what you mean with the Pakleni islands being an important strategic point in this race. Maybe a waypoint on the first island could be used to force the boats to chose a path through those islands. But then it probably differs from the official race..

Dan/Zorba777

Posted by
srce






Posts

5

Registered at

2021-02-22 21:50:22

Hi Zorba,

Congrats on your last race. Brave strategy.

Thank you for your positive response.

I sent a message to the sailing club JK Mornar. I would like to link SOL with the sailing club. I think it's better like that. But don't know how the partnership works.

Yes, the first 4 marks are difficult for SOLers. Maybe we can make it with just one to have 100NM overall.

All real boats have trakers. Is it possible to link that boats inside a virtual race?

We can change the boat. I think Open40 is pretty fast and real for this race.

Pakleni islands. That is the best strategic part. We can leave the decision to SOLers. So I think no marks just Pakleni in detailed resolution if it's possible. If you zoom in there are plenty of passages.

http://www.jk-mornar.hr/regatas/ https://www.youtube.com/watch?v=8bvWHE6RayU&t=1s

--- Last Edited by srce at 2021-04-16 14:03:22 ---

Posted by
Zorba777






Posts

67

Registered at

2020-06-06 08:22:54

Hi srce,

@

RainbowChaser

is our SOL expert for cooperation with IRL races and clubs. I will send her a note to look at your proposal.

When the boats have position trackers then they can be made to appear on our screen during the SOL race.

Dan

Posted by
srce






Posts

5

Registered at

2021-02-22 21:50:22

Good news. Race manager is interested and things that is good idea to connect real and virtual race.


Posted by
srce






Posts

5

Registered at

2021-02-22 21:50:22

Posted by
srce






Posts

5

Registered at

2021-02-22 21:50:22

Hello everyone, Regarding race Sušac X2. Can you help me please with some answers? I'll try to do my best to propose Sušac. Why we have Susan Trophy instead? What did I make wrong?

Posted by
RainbowChaser






Posts

2655

Registered at

2009-06-14 09:44:50

Dear srce, I will be emailing you shortly. Many apologies for lack of immediate contact.

Posted by
Zorba777






Posts

67

Registered at

2020-06-06 08:22:54

Hi srce.

Just saw your post and that

RainbowChaser

has picked up on it.

You did not do anything wrong, far from it!

But neither @RC nor me decide on the race calendar. And that calendar is typically made a month before each new quarter starts. So the calendar for Q2 was already made in March.

So, to get this race in for June we would have needed to plan it in January-February already, especially for buddied races where the people of the real race are to be involved.

But I think your proposal is good and hopefully something can be done with it for the next year edition.

Proposing races is a hit or miss affair. I have proposed many and a few have made it to the calendar. Others may still get used in a next year, who knows?

So, we are very happy to see race proposals, but nothing can be guaranteed.

Posted by
Zorba777






Posts

67

Registered at

2020-06-06 08:22:54

@srce The procedure by which the SOL racing committee selects races for the calendar is a bit shrouded in mist. So, even members of the daily OPS team cannot force their proposals to be taken.

Besides the proposal being well made and interesting enough, there are probably some things that help:
1 - Buddied races that can be done alongside real races are generally considered first. (Non-real races can always be done in winter.)
2 - If your proposal gets more response on the forum, then it probably gets more chance too.
3 - And of course we all want variation on the calendar, so if your proposed race is in a part of the world where we rarely (or never) did a race then it probably has a better chance too.
Races
Next Race: 00d 00h 00m
---
Current Races:
Cairns to Darwin 2023
This race was originally Leg 7 of the A3 series - AGage's Around Australia, which SOL dedicated to AGage's memory. This time it is the ninth race of the All-Round Championship 2023 Series - 1405nm in Orange 125' Catamaran from Cairns, the hub of Australia's tropical holiday zone, to Darwin, the frontier with Asia.
Race #1724
INFO by brainaid.de
Orange 125' PARTICULARS
WX Updates:
0430 / 1030 / 1630 / 2230
Ranking:
ARQ3 - ARCH - SUPSOL - SYC
Race starts: Sep 21st 05:00 Registration Open!

GO TO RACE
Carib Rum Run 2023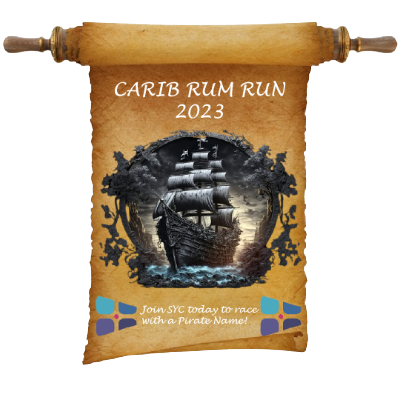 Welcome to the Caribbean and Sailonline's annual Pirate race, running with
International Talk Like a Pirate Day
on 19 September! This is a 1759nm slalom through the rum islands of the Caribbean in our glorious Falkun superyachts! Our mission is to collect barrels from the region's distilleries and carry them to the rum-parched beaches of Cancun, Mexico. Join SYC before race end and ye befuddled scallywags can disguise yer boat for this race only with a pirate name!
Race #1698
INFO
from brainaid.de
Falkun
PARTICULARS
WX Updates:
0430 / 1030 / 1630 / 2230
Ranking: SYC
Race starts:
Sep 16th 15:00
Registration Closed
GO TO RACE
Sinbad Braves the Bay of Bengal 2023
"Sinbad, you sorry sailor, why have you not told me of this great sea, this giant bay, stretching hundreds of thousands of qasbah east of Al-Hindi to fabled lands where tea and rice and rubber is abundant?" and Sinbad replied "Ahh, umm, shall I go have a look. May I take the Judel Vrolijk 62 again, it's going to be a long voyage, perhaps a million and one half qasbah (c 3000nm)? I'll start in Chittagong and follow the coast to the southern tip of the Hindus' land, round Serendip, head east into the vastness of the seas, and if I'm lucky (no pun intended, oh Mighty One) I shall find land again and then head north and see where I end up". "Fair winds, Sinbad", said the Sultan.
Race #1641
INFOby brainaid.de
Judel Vrolijk 62 PARTICULARS
WX Updates:
0430 / 1030 / 1630 / 2230
Ranking: SYC - SVS
Race starts: Sep 13th 08:00 Registration Closed

GO TO RACE
Maryland to Alaska 2023
Welcome to this September edition of 2023 OCCH. This route was first sailed in 2020. At the time it was inspired by Matt Rutherford's single-handed Red Dot Expedition around the Americas in 2012, SOLer Renegade proposing a half-around from Maryland over the North into the Pacific and back through the Panama Canal, in 5 legs, 5 years later. Leg 2 across the North West Passage proved to be particularly challenging and so to create a proper Ocean Race, SRC combined Leg 2 with Leg 1 to give you a race of at least 4000nm from Maryland to Alaska, now to be sailed in our magnificent Archer 78.
PRIZE: SMPF
Race #1719
INFOby brainaid.de
Archer 78 PARTICULARS
WX Updates:
0430 / 1030 / 1630 / 2230
Ranking:
OCQ3 - OCCH - SUPSOL - SYC
RACE CLOSE: Sunday,
October 1 at 2300 UTC.
Race starts: Sep 01st 14:00 Registration Closed

GO TO RACE
SYC Ranking
Series
Mobile Client
SYC members have the benefit of access to our mobile/lightweight web client!