Board
»
Sailonline Race Committee
»
Race proposals
» Shackleton Challenge
Posted by
76Trombones






Posts

362

Registered at

2009-08-03 18:04:56

We've talked about this one for a while, and it looks like our square rigger polar is ready to go.

I suggest breaking the voyage of Endurance, the drift, the loss of the ship and the heroic final whaleboat journey into 4 legs. The first is a true ocean race needing a couple of weeks (depending largely on conditions in the Wedell Sea), while the final 3 legs should fit nicely into some our vacant mid-week slots. Doing it all in one go would be 30 days or so.

An adventure in 4 acts:

Leg 1 - The expedition. Endurance leaves Grytviken bound for Antarctica. Shackleton intends to land at Vahsel bay and lead a party of six overland to the Ross Sea. This leg has a single waypoint in the South Sandwich Is.

Leg 2 - Trapped. I hope CG has room because we're spending this leg on Flo(e)

. The ice permanently closes in around Endurance just short of the goal and the expedition spends the next 9 months adrift. No ice in SOL so we should handle this leg in less than a week.

Leg 3 - Loss of Endurance. The ship is crushed by the ice and eventually sinks. The crew salvage as much they can carry and spend the next 5 months camping on the ice and making slow progress NW. In three lifeboats they eventually reach Elephant Island.

Leg 4 - James Caird. In what is widely regarded as one of the great feats of navigation and sailing, Shackleton and 5 crew sail a whaleboat 800nm to South Georgia, which they then cross on foot, reaching the whaling port of Stromness and securing rescue for the expedition. 3 months later, the entire remaining crew is rescued.

GE kmz attached.

--- Last Edited by 76Trombones at 2011-04-09 13:32:28 ---

Posted by
ShamrockPirate






Posts

189

Registered at

2010-12-03 17:49:57

Masterful Work

76T... this is AWESOME!! An immense amount of work. Outstanding job!!!
I hope we're not going to wait for the anniversary of the REAL voyage in DEC. Can't wait to see the polar. Is there anyway to dream up a polar for the Caird?

SP

Posted by
sol






Posts

295

Registered at

2008-08-14 11:08:14

Thanks for bringing this saga to mind. In a less technological era the abilities & resourcefulness of these men to cope under such dire circumstances is a testament to a time when true self reliance was prized.

Posted by
76Trombones






Posts

362

Registered at

2009-08-03 18:04:56

A

very

nicely done GE tour of the Imperial Trans-Antarctic Expedition is available here

"South: The Story of Shackleton's 1914-1917 Expedition"

Tons of info, all nicely mapped out. My little summary glosses over quite a bit (!). For an encore (lol) we could include the 3 unsuccessful rescue attempts and the final one for some nice windward-leeward work... Our polar is a bit of an anachronism, but suits.

If we enjoy ourselves we'll have to follow up with the Ross Sea half of the expedition.

Then onward to the Arctic in search of Franklin...

*Then* the 2nd Voyage of HMS Beagle. And you thought going the "right" way around in modern 60s took ages... They stopped often though. We could do it in say 20 legs. Most 8-12 days, 380 or so total haha. Spread over 5 years like IRL that wouldn't be so bad

Posted by
Rod






Posts

392

Registered at

2010-06-24 22:30:48

A very nice challenge of considerable historical interest----but I don't know if it is the one we should do first for square-riggers. I would like to see a "Tea Clipper" race first, because they probably did some of the most remarkable sailing speeds known. It would be very challenging for SOLers to beat some of the Tea Clipper "24 hr runs", as well as some of the port-to-port times, specifically including the challenge of entering and leaving port.

If it breaks, it's not strong enough--if it doesn't, it's too heavy.

Posted by
Rod






Posts

392

Registered at

2010-06-24 22:30:48

With regards to square riggers, is it technically possible in SOL to include choice of sails in the program, because this was such a very big part in the seamanship needed to handle these "greyhounds of the seas"????

If it breaks, it's not strong enough--if it doesn't, it's too heavy.

Posted by
76Trombones






Posts

362

Registered at

2009-08-03 18:04:56

As a navigation simulation, not really. The composite polars we use are meant to represent the best choice of sail for each condition. Sail changes are included and automatic (and visible in some of our more detailed polars). One of the mmorpgs had a square rigger that needed "crew" for sail changes etc.

We did a race "wrong way" around Cape Horn last year using the clipper polar, though we lucked into some favorable wind. We've discussed the other potential clipper routes as well, and they'd make fantastic races. The only problem is that they're all *long* (upward of 100 days in some cases) and non-stop. People are still keen, but a little tough to schedule.

One of the Clipper routes that has always seemed like a good race to me is the Opium rum from Calcutta to Canton. It's one of the short ones, uphill in interesting weather. Still works out to 40 or 50 days though.

I'd really like to see a 24h run too. Ideally clocked, with time to position oneself first. SOL doesn't currently have a way to handle this though. We could do it unofficially.



Posted by
Rod






Posts

392

Registered at

2010-06-24 22:30:48

I remember in the VORG that we had a choice of headsails and spinackers, and could destroy them by carrying them in too high wind speeds, requiring a visit to a port to get them repaired.

If it breaks, it's not strong enough--if it doesn't, it's too heavy.

Posted by
RainbowChaser






Posts

2655

Registered at

2009-06-14 09:44:50

76T - fabulous! Please may I ask a favour though? I can't match up the waypoint names in the kmz file with what you mention as the different legs here in this thread.

Please would you clarify all the waypoints and the start/finish points for each leg? or.. just list them here and I can then add them as necessary in the SOL races.

Thanks!

Also.. what time of year do you consider best for this?



Posted by
76Trombones






Posts

362

Registered at

2009-08-03 18:04:56

Sorry RC! The first race as described is from Grytviken to the Wedell Sea mark, with a turn at Saunders Island. The remaining legs are start/finish only: Wedell->Endurance (where she finally sunk), Endurance->Elephant Island, Elephant Island->Stromness. IRL they landed on the West coast and walked across, but other than the wonky finish line I think it makes sense to leave the choice of which way 'round South Georgia all the way to Stromness.

Any time of year should be fine, as this is more of an "inspired by" than otherwise. I thought we could use it as filler as needed, with breaks in-between. The first leg needs a longer slot, but after that they are short enough to fill some 4-5 day openings. Seems like a nice race to have "on hand".

The photos attached are all public domain and I included larger ones that *should* be properly formatted for the blog. The drawing is my 5min attempt inspired by Rockwell Kent. I like the multiple square riggers... you have to imagine zooming out for the remaining 496 SOL boats

. Luckily the whales are safe from us.
Races
Next Race: 00d 00h 00m
---
Current Races:
Cairns to Darwin 2023
This race was originally Leg 7 of the A3 series - AGage's Around Australia, which SOL dedicated to AGage's memory. This time it is the ninth race of the All-Round Championship 2023 Series - 1405nm in Orange 125' Catamaran from Cairns, the hub of Australia's tropical holiday zone, to Darwin, the frontier with Asia.
Race #1724
INFO by brainaid.de
Orange 125' PARTICULARS
WX Updates:
0430 / 1030 / 1630 / 2230
Ranking:
ARQ3 - ARCH - SUPSOL - SYC
Race starts: Sep 21st 05:00 Registration Open!

GO TO RACE
Carib Rum Run 2023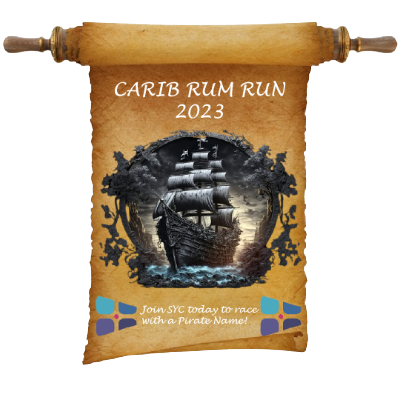 Welcome to the Caribbean and Sailonline's annual Pirate race, running with
International Talk Like a Pirate Day
on 19 September! This is a 1759nm slalom through the rum islands of the Caribbean in our glorious Falkun superyachts! Our mission is to collect barrels from the region's distilleries and carry them to the rum-parched beaches of Cancun, Mexico. Join SYC before race end and ye befuddled scallywags can disguise yer boat for this race only with a pirate name!
Race #1698
INFO
from brainaid.de
Falkun
PARTICULARS
WX Updates:
0430 / 1030 / 1630 / 2230
Ranking: SYC
Race starts:
Sep 16th 15:00
Registration Closed
GO TO RACE
Sinbad Braves the Bay of Bengal 2023
"Sinbad, you sorry sailor, why have you not told me of this great sea, this giant bay, stretching hundreds of thousands of qasbah east of Al-Hindi to fabled lands where tea and rice and rubber is abundant?" and Sinbad replied "Ahh, umm, shall I go have a look. May I take the Judel Vrolijk 62 again, it's going to be a long voyage, perhaps a million and one half qasbah (c 3000nm)? I'll start in Chittagong and follow the coast to the southern tip of the Hindus' land, round Serendip, head east into the vastness of the seas, and if I'm lucky (no pun intended, oh Mighty One) I shall find land again and then head north and see where I end up". "Fair winds, Sinbad", said the Sultan.
Race #1641
INFOby brainaid.de
Judel Vrolijk 62 PARTICULARS
WX Updates:
0430 / 1030 / 1630 / 2230
Ranking: SYC - SVS
Race starts: Sep 13th 08:00 Registration Closed

GO TO RACE
Maryland to Alaska 2023
Welcome to this September edition of 2023 OCCH. This route was first sailed in 2020. At the time it was inspired by Matt Rutherford's single-handed Red Dot Expedition around the Americas in 2012, SOLer Renegade proposing a half-around from Maryland over the North into the Pacific and back through the Panama Canal, in 5 legs, 5 years later. Leg 2 across the North West Passage proved to be particularly challenging and so to create a proper Ocean Race, SRC combined Leg 2 with Leg 1 to give you a race of at least 4000nm from Maryland to Alaska, now to be sailed in our magnificent Archer 78.
PRIZE: SMPF
Race #1719
INFOby brainaid.de
Archer 78 PARTICULARS
WX Updates:
0430 / 1030 / 1630 / 2230
Ranking:
OCQ3 - OCCH - SUPSOL - SYC
RACE CLOSE: Sunday,
October 1 at 2300 UTC.
Race starts: Sep 01st 14:00 Registration Closed

GO TO RACE
SYC Ranking
Series
Mobile Client
SYC members have the benefit of access to our mobile/lightweight web client!