Board
»
Sailonline Race Committee
»
Race Calendar
» NOVEMBER 2012
Posted by
RainbowChaser






Posts

2655

Registered at

2009-06-14 09:44:50

Neuroman

- absolutely no offence taken... so no need to apologise

Let the adventure begin!

Posted by
FRmisterqu






Posts

10

Registered at

2012-04-03 14:36:44

I think it'll be nice to make the starts of the legs at the same time the real Imoca boats will be in zone, even if the previous leg is not finished.
I hope you understand (with my french poor English language...).

Posted by
RainbowChaser






Posts

2655

Registered at

2009-06-14 09:44:50

Frmisterqu

- aucun probleme avec votre anglais... meilleur que ma connaissance de francais!!

Tres bonne idee!! merci

No problem with your english ... better than my understanding of French.

Very good idea... thank you!

Posted by
arjaen






Posts

5

Registered at

2009-07-27 06:10:36

Good to see that SOL is sailing around the world in company of so many other virtual sailors

Mr. Misterqu are you the misterqu sailing alongside me in LiveSkipper?

Neuroman, I like to set up a discussion on your statement "SOL is always the best". I have done a comparison of 4 virtual sailing games, SOL among them and SOL has some positive points as other games have. My document is available in my blog

http://paradise49.blogspot.com/

under TAB "virtual sailing"

fair winds

--- Last Edited by ard sur at 2012-11-08 07:29:34 ---

Posted by
RainbowChaser






Posts

2655

Registered at

2009-06-14 09:44:50

ard sur

- a very interesting comparison. Did you make it a little while ago? I have just had a very quick read through and some of your comments about SOL are not longer true of the Beta version (for example, you can move the bar between chat and the race screen to hide the chat and get a much bigger screen)and some are not true at all - the refresh rate,for example, is identical whether you are SYC member or not.

But in any event you have highlighted a few of the areas that we would like to encourage - the idea of having language support in each chatroom is an excellent one, we just need someone to volunteer!, and definitely the idea of tutorials is on our list. Unlike the other "games" SOL has an entirely volunteer administration comprising very few individuals so... we do our best with what we have!

Out of interest, is SOL the only one where people (SYC Members) can design their own races? or does that happen on the other sites too?

Thank you very much for sharing your analysis - its a helpful insight.

Posted by
arjaen






Posts

5

Registered at

2009-07-27 06:10:36

Hi

RainbowChaser

.

I played SOL some year back, I made the comparison somewhere in June2012.

I will make the changes you indicated, as the development of SOL has continued, maybe sail a race as then you learn the features the best.

No SOL is not the only site where players can make their own races or cruises. It happens a lot in LiveSkipper; the LS challenges are continuous available and allow groups to start in their own time and decide their own route. I have also in VORG2012 participated in alternative routes, but that lastest only as long as a leg lasted. In VR, I understand that groups of players also organise their own races/ cruises. So it seems that there is a need for some own organisation of race/ or cruises by players.

Thanks for your comments that can only improve my comparison and as volonteers, I am even more impressed by your virtual SOL player. ard.

Posted by
Sebensa






Posts

70

Registered at

2010-10-06 14:50:36

ARD SUR I notice a number of incorrect statements in your comparisons, some of which RC has pointed out. size of screen can be further increased by deleting the advert. bar at the bottom. Zoom feature with mouse wheel is present. You may select to see only your boat, or a number of selected boats or the fleet. VMG & VMC are shown by choice. etc. The late AGAGE posted the enhancements some time ago - I am not sure under which topic.Perhaps you may wish to investigate (or ask) & revise your published data?
Regards
Ray

Posted by
RainbowChaser






Posts

2655

Registered at

2009-06-14 09:44:50

Sebensa

- thanks for your reply.

ard sur

- not sure if you have found the

Beta Manual

but that contains all the current functionality.

Posted by
arjaen






Posts

5

Registered at

2009-07-27 06:10:36

hi Sol friends

thanks for all information on the revised SOL player. I have missed this complete.

Now I found the manual for the Beta and with a quick screening saw some very interesting improvements. I am now sailing onthe Lake and hope to apply the new features.

I will adjust in a positive way my comparison report but this weekend is a little busy with Vendee start and the normal ongoing stuff.

fair winds and I did rate SOL already 2nd in my ranking based on the older player.

Posted by
RainbowChaser






Posts

2655

Registered at

2009-06-14 09:44:50

ard sur

- aucun problem! Feel free to compare when you have the time

Please just enjoy SOL - there are certainly, as I said in my previous post, areas where we would like to improve. It all just takes time and skilled manpower to do so

Improvements will therefore happen but not necessarily immediately!
Races
Next Race: 00d 00h 00m
---
Current Races:
Cairns to Darwin 2023
This race was originally Leg 7 of the A3 series - AGage's Around Australia, which SOL dedicated to AGage's memory. This time it is the ninth race of the All-Round Championship 2023 Series - 1405nm in Orange 125' Catamaran from Cairns, the hub of Australia's tropical holiday zone, to Darwin, the frontier with Asia.
Race #1724
INFO by brainaid.de
Orange 125' PARTICULARS
WX Updates:
0430 / 1030 / 1630 / 2230
Ranking:
ARQ3 - ARCH - SUPSOL - SYC
Race starts: Sep 21st 05:00 Registration Open!

GO TO RACE
Carib Rum Run 2023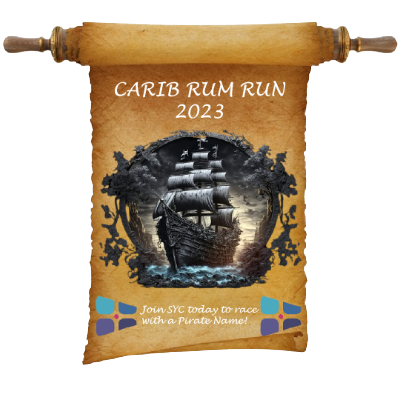 Welcome to the Caribbean and Sailonline's annual Pirate race, running with
International Talk Like a Pirate Day
on 19 September! This is a 1759nm slalom through the rum islands of the Caribbean in our glorious Falkun superyachts! Our mission is to collect barrels from the region's distilleries and carry them to the rum-parched beaches of Cancun, Mexico. Join SYC before race end and ye befuddled scallywags can disguise yer boat for this race only with a pirate name!
Race #1698
INFO
from brainaid.de
Falkun
PARTICULARS
WX Updates:
0430 / 1030 / 1630 / 2230
Ranking: SYC
Race starts:
Sep 16th 15:00
Registration Closed
GO TO RACE
Sinbad Braves the Bay of Bengal 2023
"Sinbad, you sorry sailor, why have you not told me of this great sea, this giant bay, stretching hundreds of thousands of qasbah east of Al-Hindi to fabled lands where tea and rice and rubber is abundant?" and Sinbad replied "Ahh, umm, shall I go have a look. May I take the Judel Vrolijk 62 again, it's going to be a long voyage, perhaps a million and one half qasbah (c 3000nm)? I'll start in Chittagong and follow the coast to the southern tip of the Hindus' land, round Serendip, head east into the vastness of the seas, and if I'm lucky (no pun intended, oh Mighty One) I shall find land again and then head north and see where I end up". "Fair winds, Sinbad", said the Sultan.
Race #1641
INFOby brainaid.de
Judel Vrolijk 62 PARTICULARS
WX Updates:
0430 / 1030 / 1630 / 2230
Ranking: SYC - SVS
Race starts: Sep 13th 08:00 Registration Closed

GO TO RACE
Maryland to Alaska 2023
Welcome to this September edition of 2023 OCCH. This route was first sailed in 2020. At the time it was inspired by Matt Rutherford's single-handed Red Dot Expedition around the Americas in 2012, SOLer Renegade proposing a half-around from Maryland over the North into the Pacific and back through the Panama Canal, in 5 legs, 5 years later. Leg 2 across the North West Passage proved to be particularly challenging and so to create a proper Ocean Race, SRC combined Leg 2 with Leg 1 to give you a race of at least 4000nm from Maryland to Alaska, now to be sailed in our magnificent Archer 78.
PRIZE: SMPF
Race #1719
INFOby brainaid.de
Archer 78 PARTICULARS
WX Updates:
0430 / 1030 / 1630 / 2230
Ranking:
OCQ3 - OCCH - SUPSOL - SYC
RACE CLOSE: Sunday,
October 1 at 2300 UTC.
Race starts: Sep 01st 14:00 Registration Closed

GO TO RACE
SYC Ranking
Series
Mobile Client
SYC members have the benefit of access to our mobile/lightweight web client!