Latest | Board » Sailonline Yacht Club
Please login to create a new thread.
Threads
Subject / Author
Views
Posts
Last Post
Re: SYC OFFICIAL LISTS FOR CHAMPIONSHIP RANKINGS AND PRIZES ELIGIBILITY
By WIN
2491
4
At 2014-12-27 21:27:18
By RainbowChaser
CHAMPIONSHIP RANKINGS ACCOUNTING FOR DISCARDS ( Page: 1 2 )
By WIN
7436
14
At 2014-12-05 17:32:08
By WIN
SOL Sailing School, why not?
By JB
2963
2
At 2014-11-11 20:33:34
By Gilles
Carib Rum Run 2014 ( Page: 1 2 3 4 5 )
By RainbowChaser
22777
46
At 2014-09-21 06:46:05
By m2c1Iw
RACE COMMITTEE DECISIONS
By WIN
3610
1
At 2014-08-24 18:59:41
By WIN
SYC Membership Information
By RainbowChaser
4560
8
At 2014-06-07 12:47:59
By Svein
HOW TO IDENTIFY A CHAMPIONSHP RACE
By WIN
2945
1
At 2014-05-07 19:21:58
By WIN
UNCOLLECTED PRIZES SOL CHAMPIONSHIPS UPDATE
By WIN
3762
2
At 2014-03-05 15:50:21
By WIN
Locked: PRIZES REDEMPTION PROCEDURE - 2014 CHAMPIONSHIPS
By WIN
4286
2
At 2014-01-10 11:33:07
By WIN
NEW CHAMPIONSHIPS AND NEW RACE CALENDAR ( Page: 1 2 )
By sassy63
7040
13
At 2013-12-16 21:55:05
By WIN

161 Threads in this category.

Page: Previous 1 2 3 4 5 6 7 Next Last
Please login to create a new thread.
Races
Next Race: 00d 00h 00m
---
Current Races:
AWKR 2020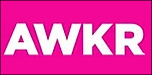 The Australian Women's Keelboat Race is a 27nm round the cans race in Port Phillip Bay to celebrate and promote women's sailing in Australia.
Race #1355
INFO
by brainaid.de
First 27
Particulars
WX Updates:
0430 / 1030 / 1630 / 2230
Ranking: SYC
ALT. CLIENT:
Classic
Race starts:
Jun 07th 07:00
Registration Open!
New HTML5 Client
GO TO RACE
Estonian Islands Sprint 2020
Lao and Peerni are two tiny towns with a combined population of little more than 50 souls at the end of the Tostamaa peninsula on the coast of the Gulf of Riga. A ferry departsfrom Lao's harbour, Munalaiu, for the islands of Manilaid and Kihnu across the water, where the permanent resident count is a factor 10 higher. Inwinter the ferry doesn't run and you can drive across the ice to the islandsinstead, but in June beach tourism swells demand, so mind the commercialtraffic, SOLers, as you race this 24nm circumnavigation in handsome Linjett 40s!  
Race #1343
INFOby brainaid.de
Linjett 40Particulars
 WX Updates:
0430 / 1030/ 1630 / 2230 
RANKING:
SPRCH-SUPSOL-SPRQ2-SYC
ALT. CLIENT:Classic
Race starts: Jun 06th 17:00 Registration will open soon
New HTML5 Client GO TO RACE
Migaloo Migration 2020
For many years, SOL has followed the migrations of the Pacific gray whale along the western coast of North America from its northern feeding grounds to its southern breeding grounds off Mexico. Down under in the far opposite corner of the Pacific, Migaloo, the white fella, and his humpback whale kin, exhibit exactly the same (or diametrically opposite) migratory habits between feeding grounds in Antarctic waters and breeding grounds off the coast of Queensland, Australia. We followed Migaloo's springtime track north for the first time in 2019 and this year we repeat the experience, now in 60ft Trimarans. Only 3200 nm. If a whale can do it, so can you!
PRIZE: SMPF
Race #1344
INFOby brainaid.de
60ft Trimaran Particulars
WX Updates:
0430 / 1030 / 1630 / 2230
Ranking:
OCCH-OCQ2-SUPERSOL-SYC
ALT. CLIENT:Classic
Race starts: Jun 05th 17:00 Registration Open!
New HTML5 Client GO TO RACE
A3 2020 Leg 6 - Airlie Beach to Cairns
SOL's gift to AGage's memory is the A3 - Agage's Around Australia Series. This race is Leg 6 of the series - a 295nm sprint in Seacart 30 Trimarans from Airlie Beach, inside the Great Barrier Reef up to Cairns.
Race #1353
INFO by brainaid.de
Seacart 30 Particulars
WX Updates:
0430 / 1030 / 1630 / 2230
Ranking: A3 - SYC
ALT. CLIENT: Classic
RACE CLOSE: Friday, 5th of June at 23:00 UTC
Race starts: Jun 01st 18:00 Registration Closed
New HTML5 Client GO TO RACE
SYC Ranking
Series
Mobile Client
SYC members have the benefit of access to our mobile/lightweight web client!